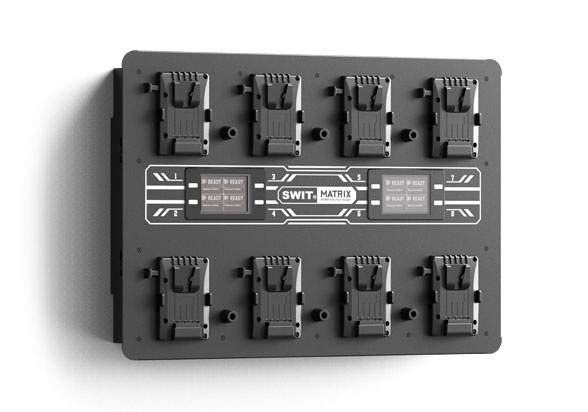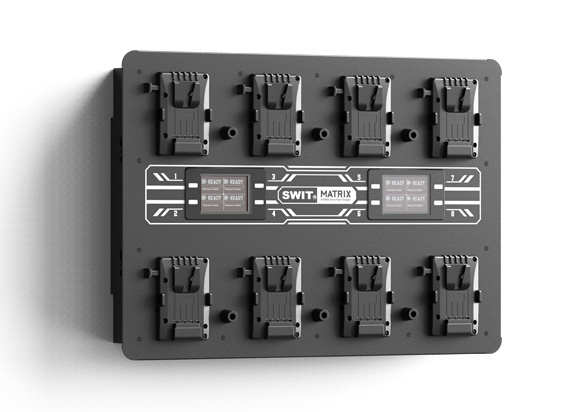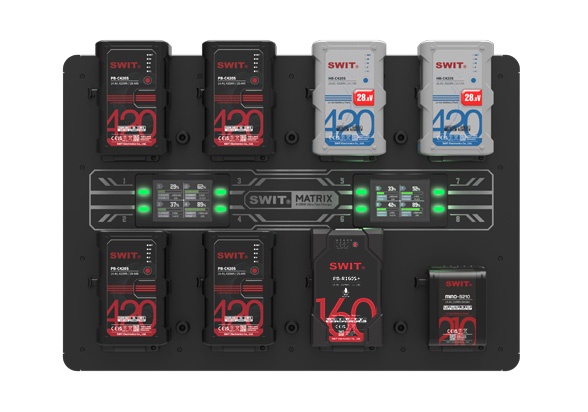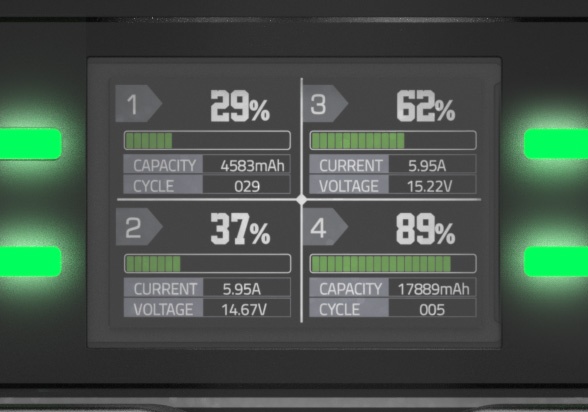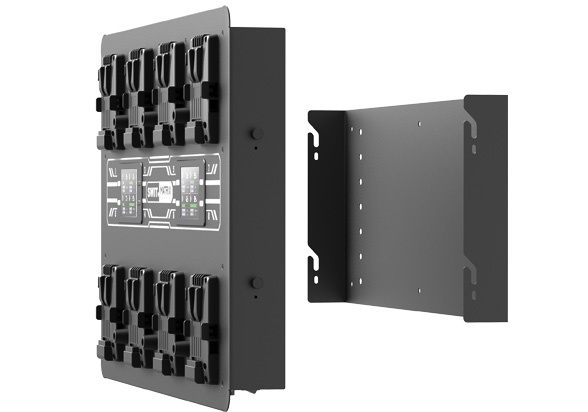 › 8-ch simultaneous fast charging

› Charge both 14.4V and 28.8V V-mount batteries
› 100W/6A for SWIT 14.4V & ≥160Wh batteries
› 100W/3A for SWIT 28.8V & ≥160Wh batteries
› 50W/3A for other batteries
› 2× 3.5-inch color LCD info display

› Battery cycle times display
› Large LED charging indicators
› Wall mounting or 19-inch rack install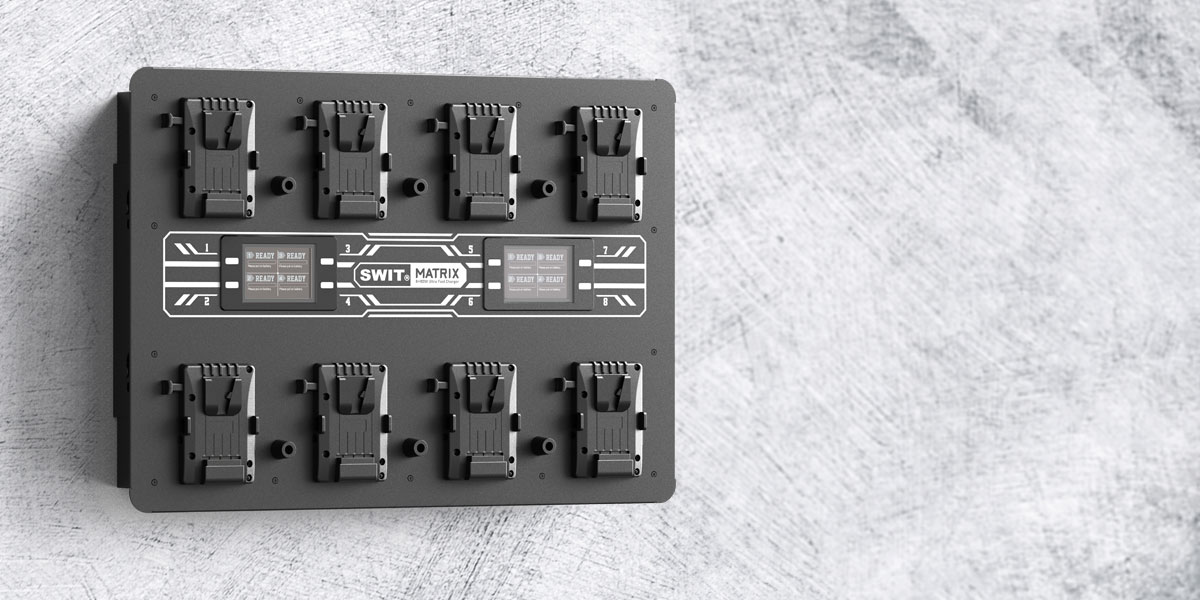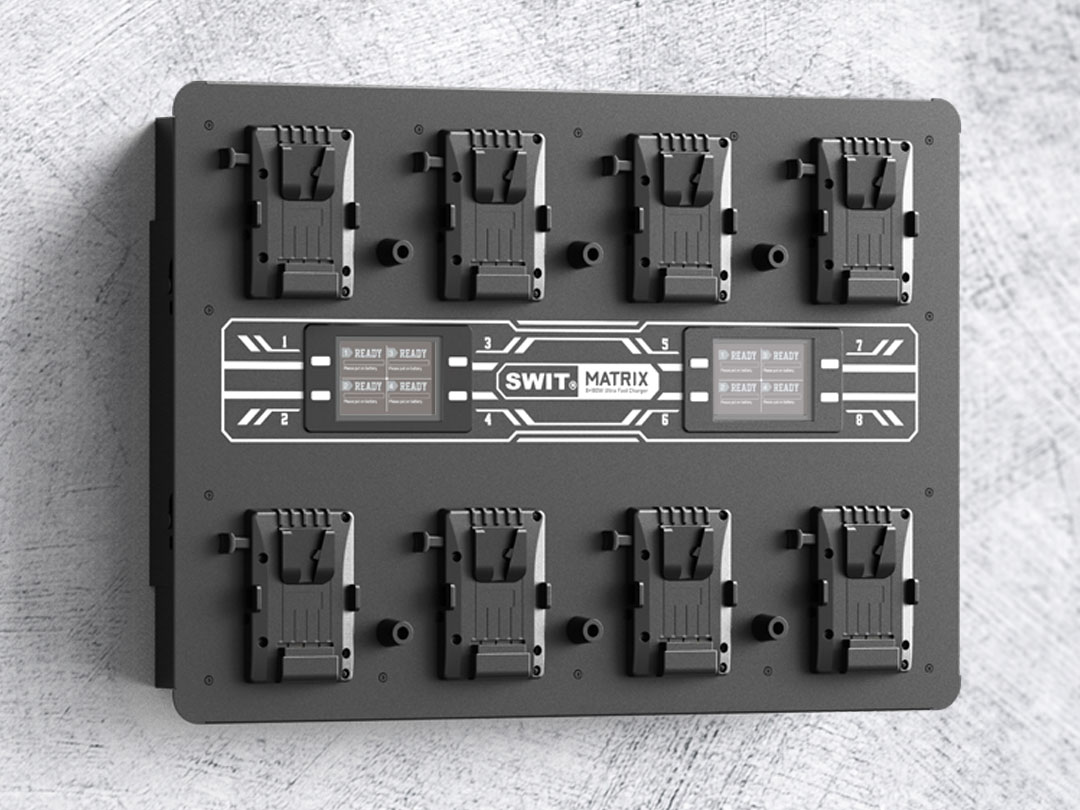 8x100W Ultra Fast Wall Charger
MATRIX-S8 is an 8-ch simultaneous V-mount wall charger with 100W ultra fast charging speed each channel, save up to 60% charging time comparing to normal chargers, supports both 14.4V and 28.8V batteries, for TV stations and rental houses installation.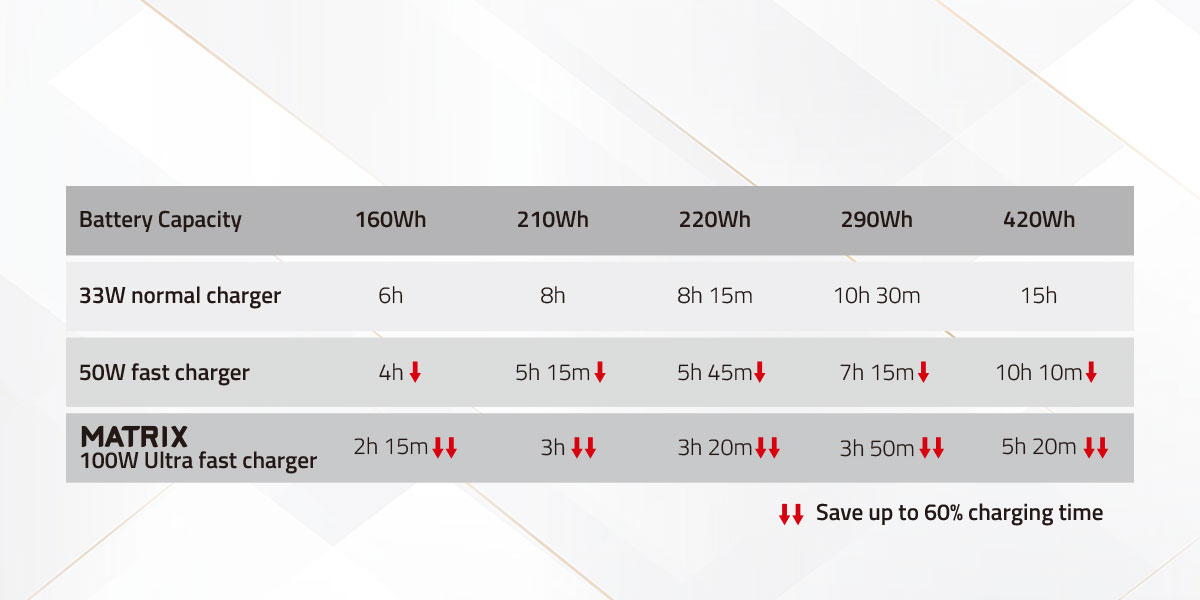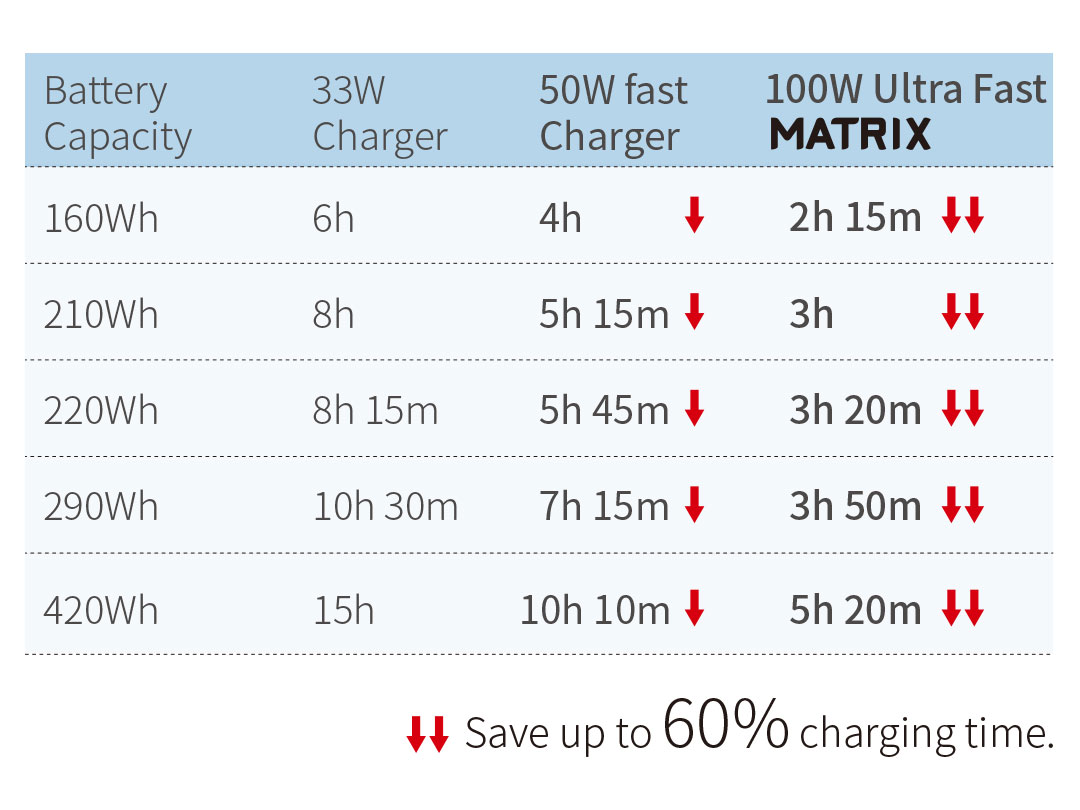 Charging time comparation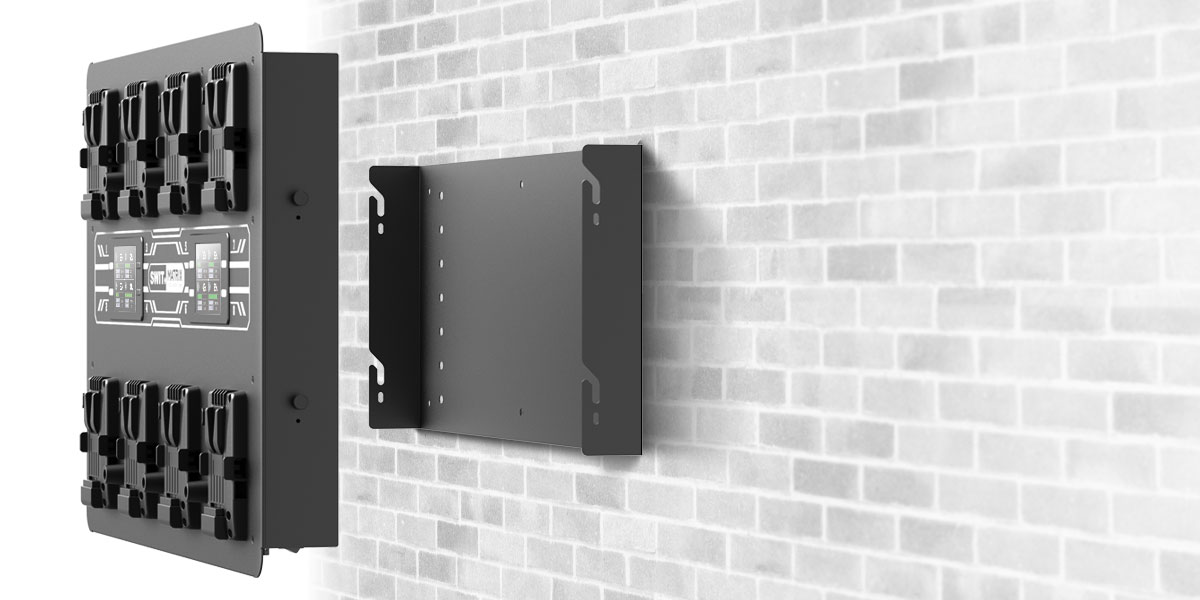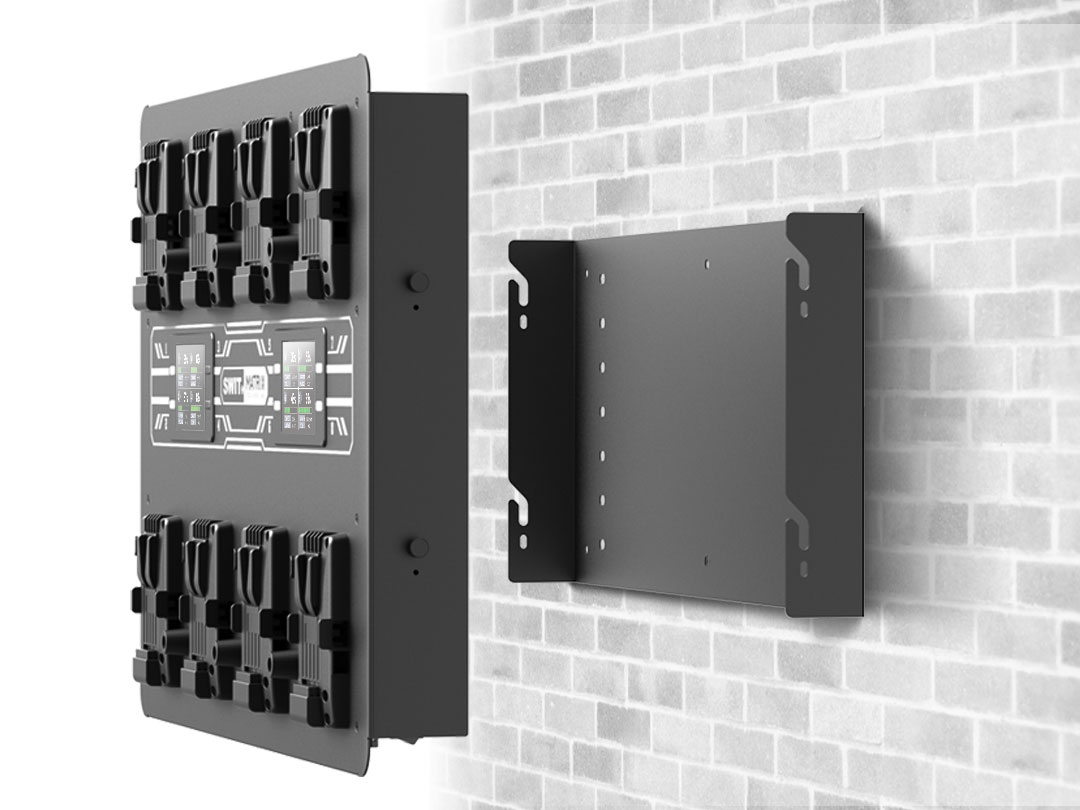 Flexible Wall Mounting Plate
MATRIX-S8 provides with a wall mounting plate on the backside, to be screwed onto the wall, or mounting to standard 19-inch rack bracket. You can even install the mounting plate onto storage rack or DIT cart.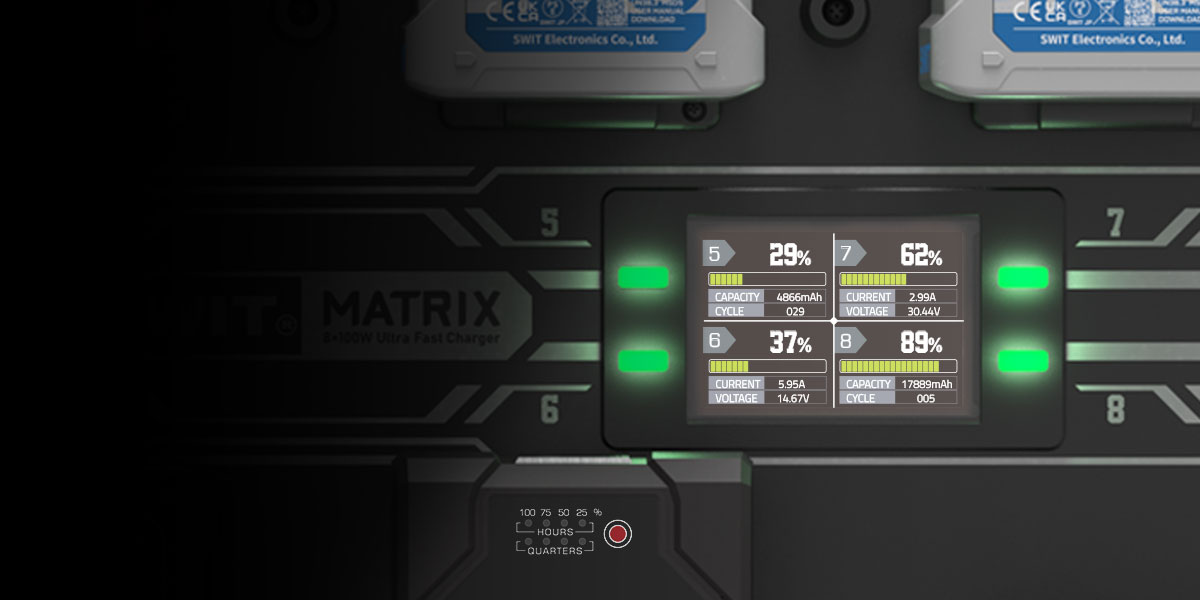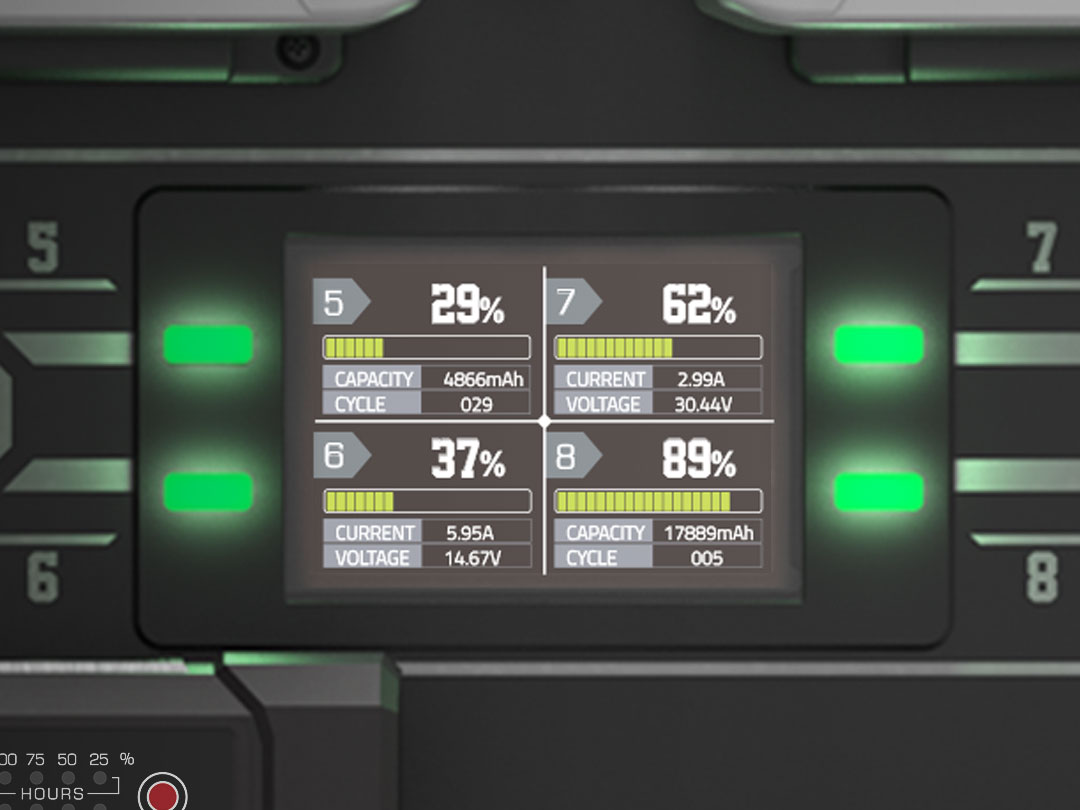 3.5-inch Color LCD and Indicators
MATRIX-S8 provides 2x 3.5-inch color LCD to display charging progress, charging current, voltage, battery cycle times for each channel.You can also check the charging status by large charging indicators from a distance.

Power

Max 900W

Input

AC100V-240V 50/60Hz

Output

DC 16.8V, 6A 100Wx8 (SWIT 14.4V & ≥160Wh batteries)

DC 33.6V, 3A 100W×8 (SWIT 28.8V & ≥160Wh batteries)

DC 16.8V, 3A 50W×8 (Other batteries)

Applicable battery

V-mount battery

Dimensions

630×436×89mm

Net weight

Net 10.6kg