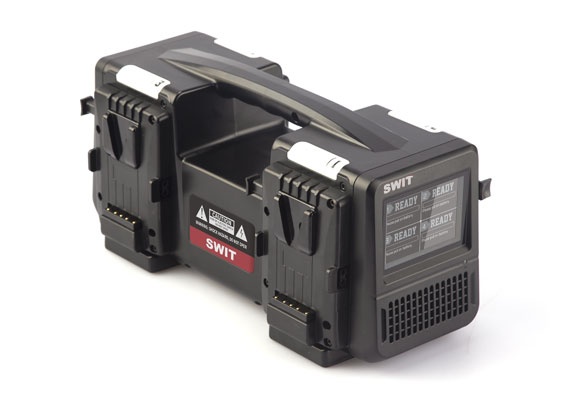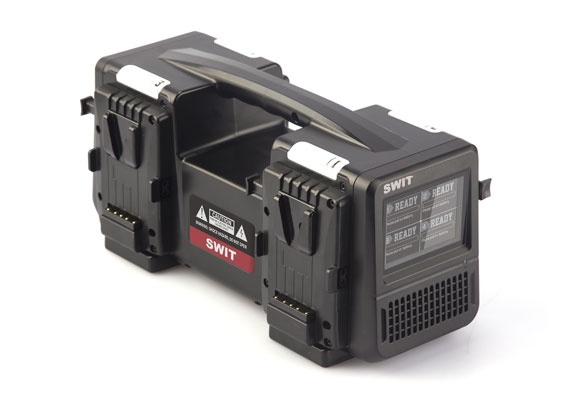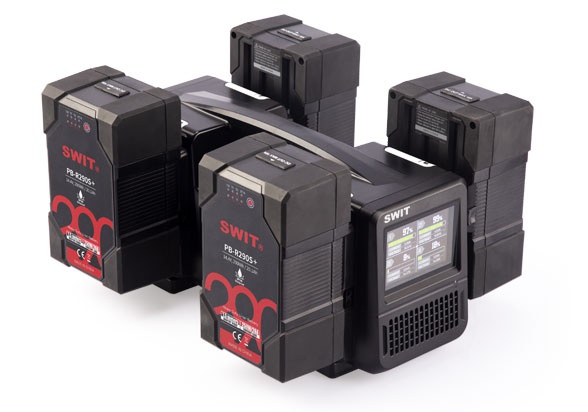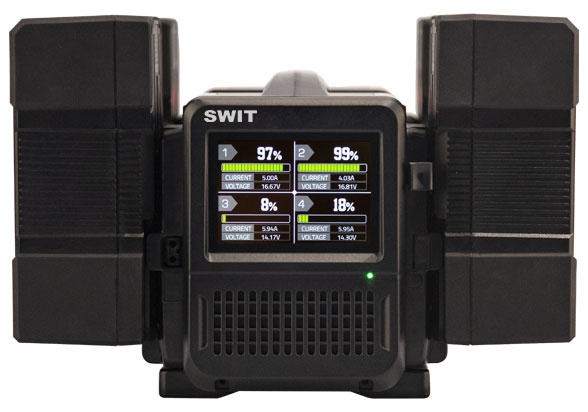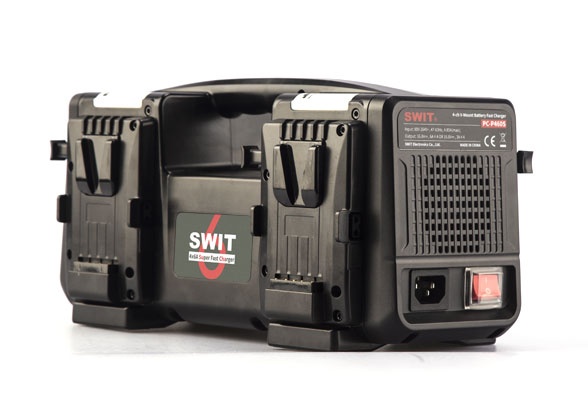 › 4-ch simultaneous fast charging
› Charge both 14.4V and 28.8V V-mount batteries
› 100W/6A for SWIT 14.4V & ≥160Wh batteries
› 100W/3A for SWIT 28.8V & ≥160Wh batteries
› 50W/3A for other batteries
› 3.5-inch color LCD info display

› Battery cycle times display
› Top large charging indicators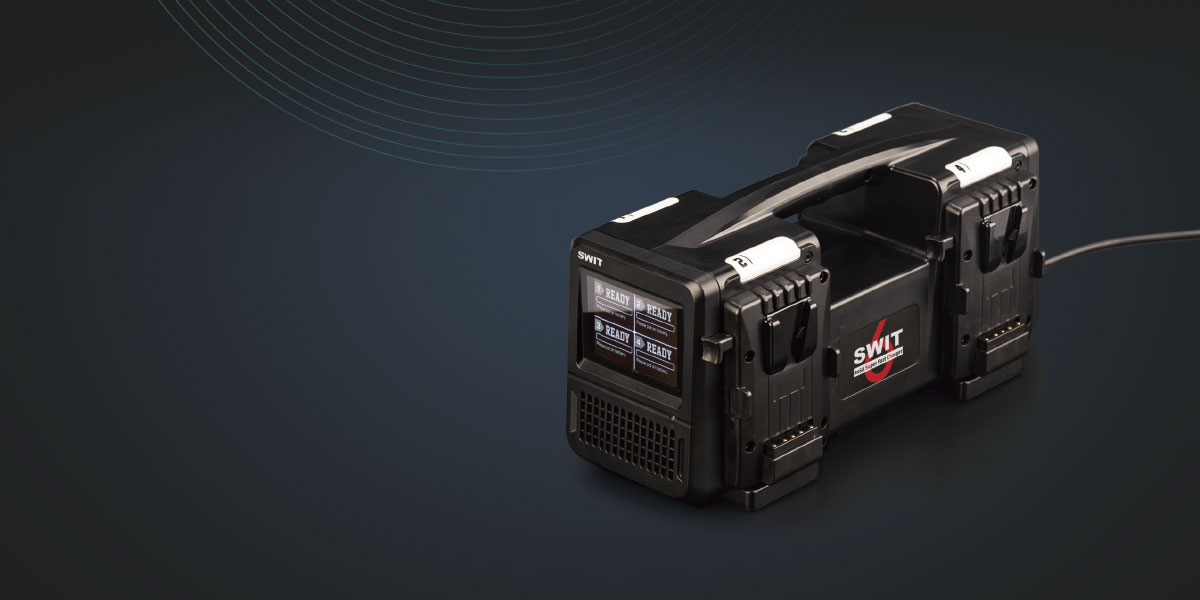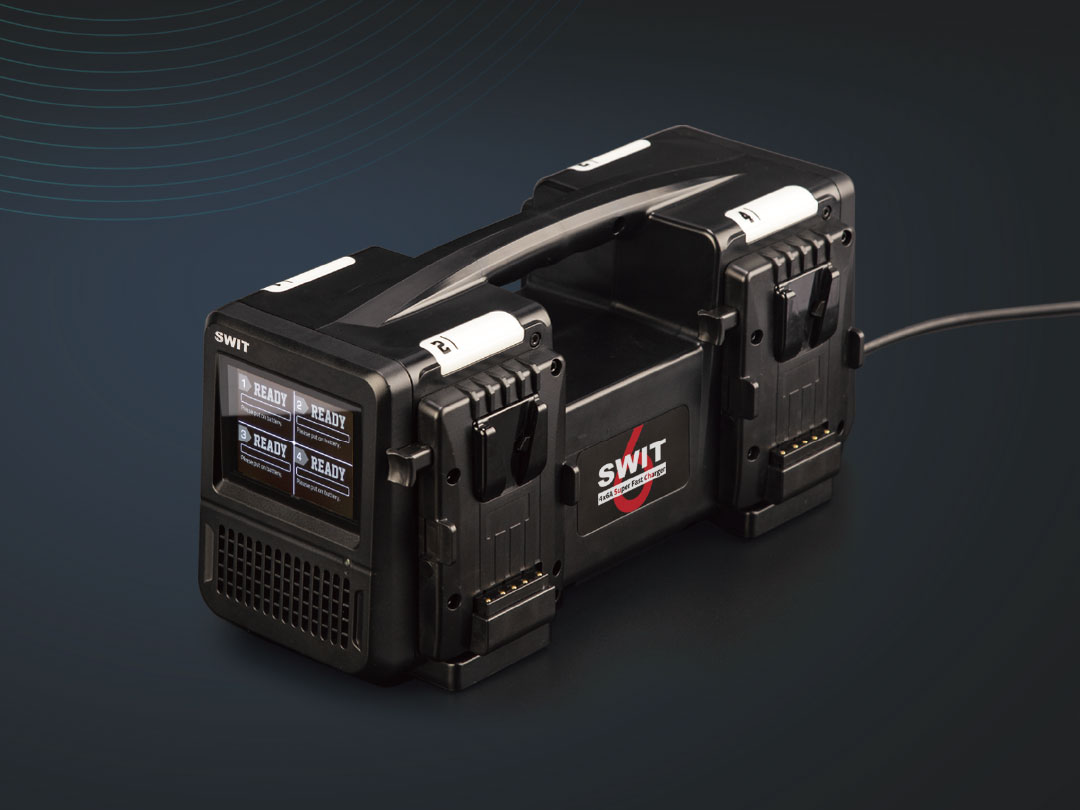 4x100W Fast Charger for both 14.4V and 28.8V batteries
PC-P461S can charge 4 V-mount batteries simultaneously, support both 14.4V and 28.8V nominal voltage batteries. Super fast charging 100W/6A for 14.4V batteries, and 100W/3A for 28.8V batteries, save up to 60% charging time comparing to normal chargers.
SWIT ≥160Wh batteries support 100W fast charging, for less capacity or other brand batteries, the charging current will limit to 50W/3A.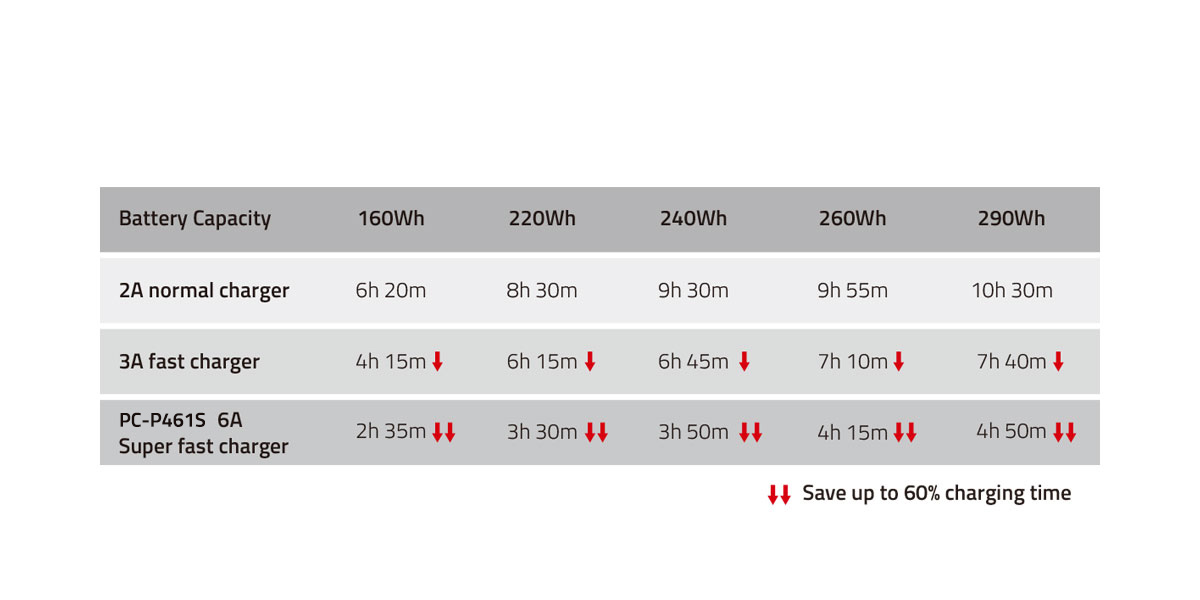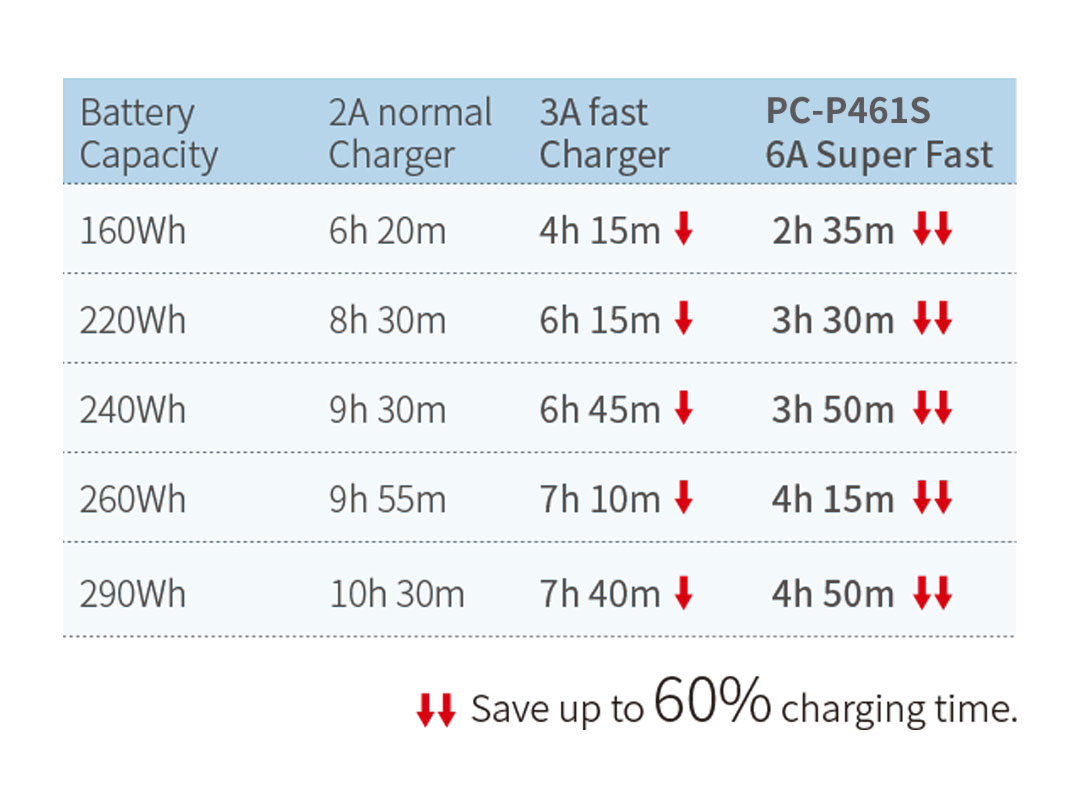 Charging Time Comparation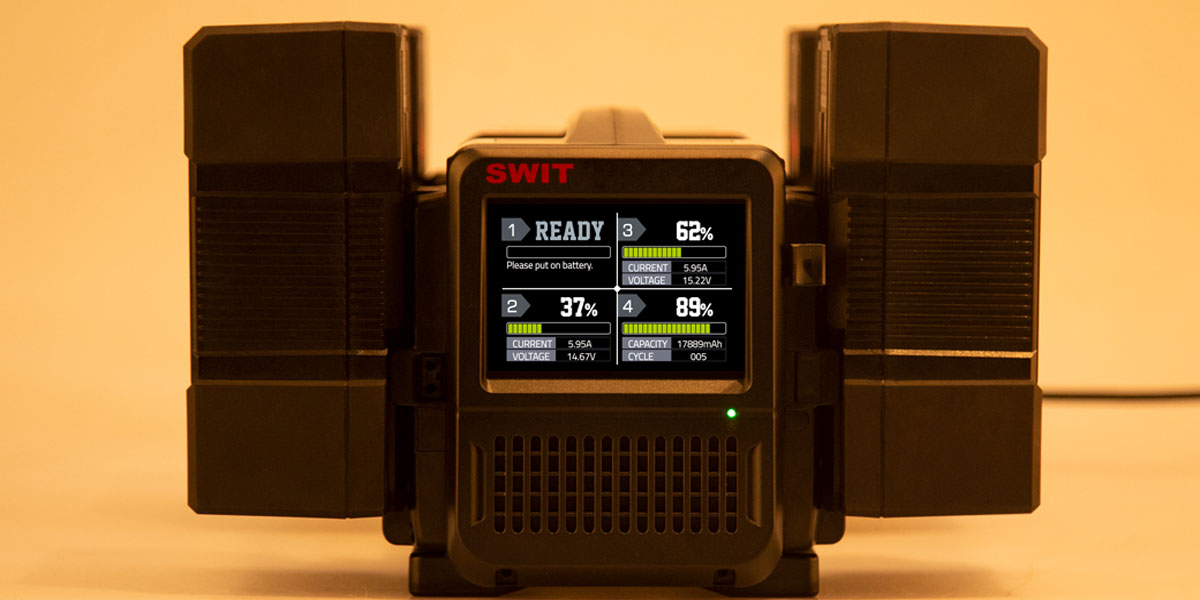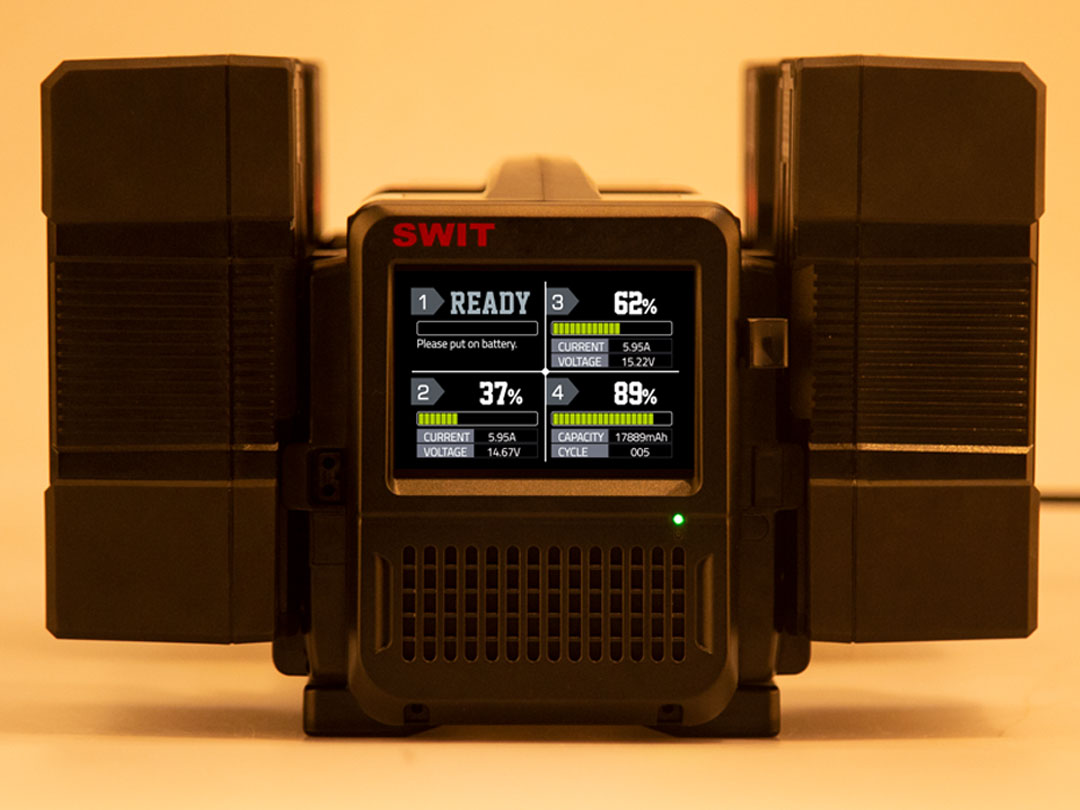 3.5-inch Color LCD Display
PC-P461S provides a 3.5-inch color LCD panel to display charging progress, charging current and voltage.
For batteries with SMBUS info, it will display real time capacity and battery cycle times as well.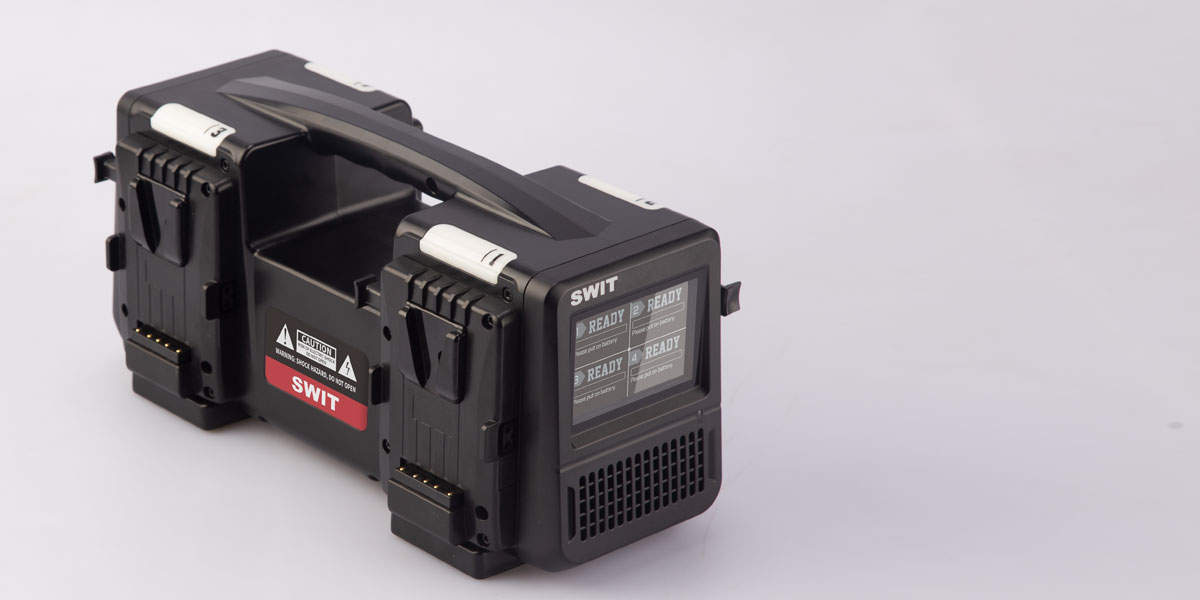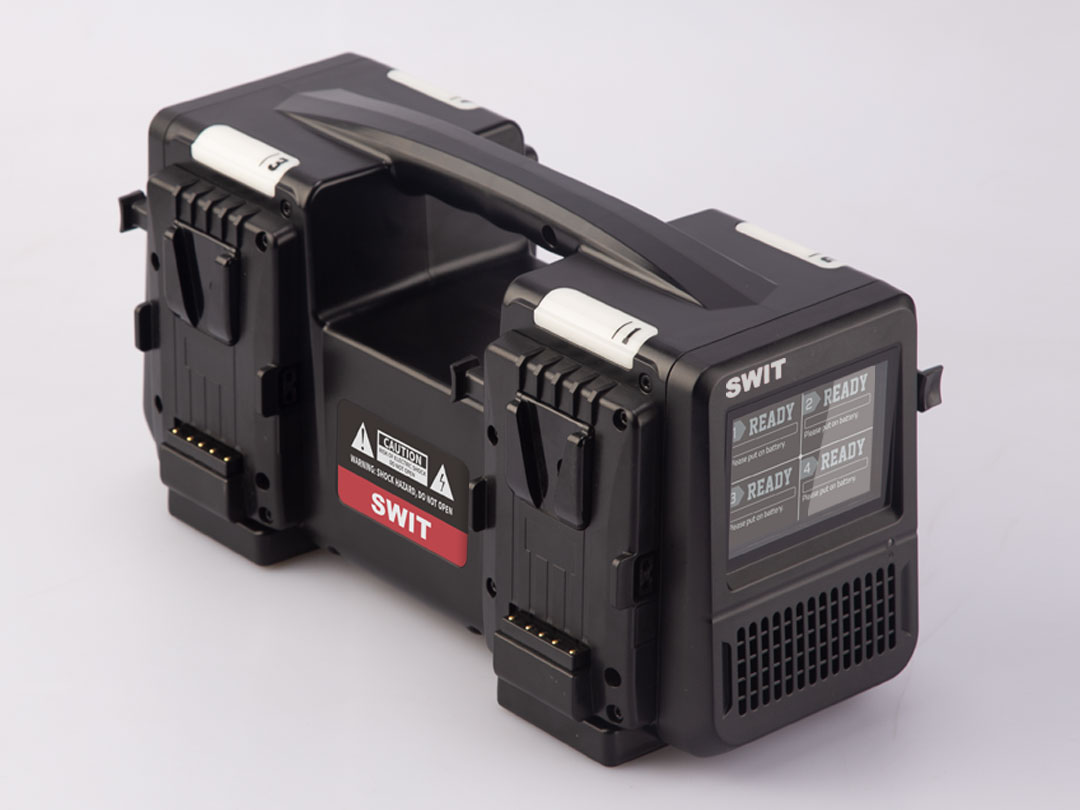 Top Charging Indicators
Besides LCD screen info, you can check the charging status at a glance by the 4 large size indicators on the top of the charger.

Red on: 0-80%
Green flashing: 81%-99%
Green on: 100% fully charged
Red flashing: Charging error, check LCD info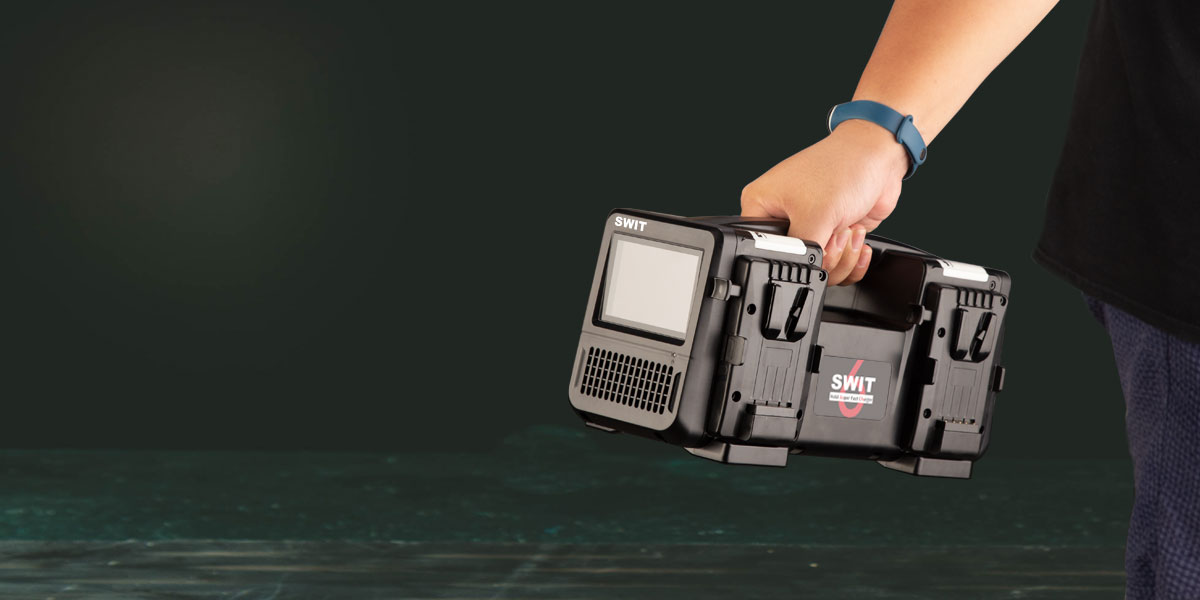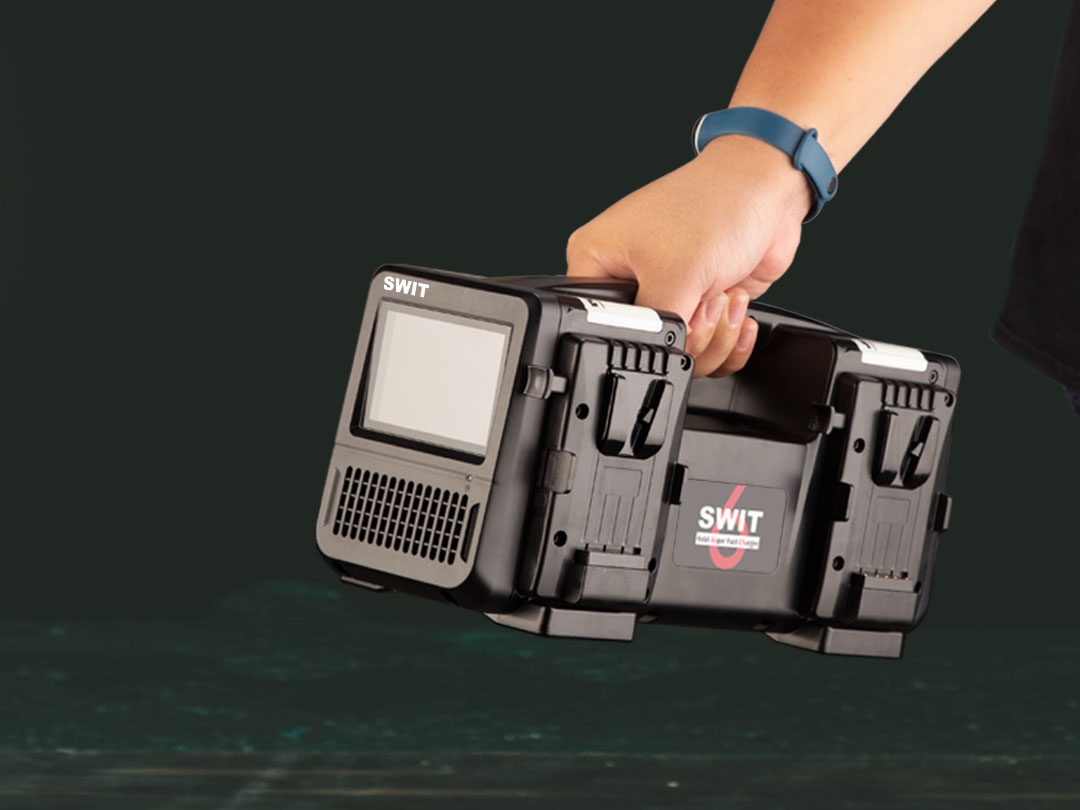 Light Weight and Portable
The 4 channel fast charger PC-P461S has minimized the size and weight, and the new handle design makes the charger solid and easy to carry.

Power

Max 450W

Input

AC100V-240V 50/60Hz

Output

DC 16.8V, 6Ax4 (SWIT 14.4V & ≥160Wh batteries)

DC 33.6V, 3A×4 (SWIT 28.8V & ≥160Wh batteries)

DC 16.8V, 3A×4 (Other batteries)

Applicable battery

V-mount battery

Dimensions

330×153×162mm

Net weight

Net 2.43kg; With package 3.3kg
160Wh Heavy Duty IP54 Battery Pack

200W/16A load, IP54 waterproof, 1.5m drop-off proof, 6A fast charging

290Wh Heavy Duty IP54 Battery Pack

250W/20A load, IP54 waterproof, 1.5m drop-off proof, 6A fast charging

270Wh High Load V-mount Battery Pack

High Load Li-ion cells with Max 250W, 20A constant output; D-tap DC output, LED power indicators