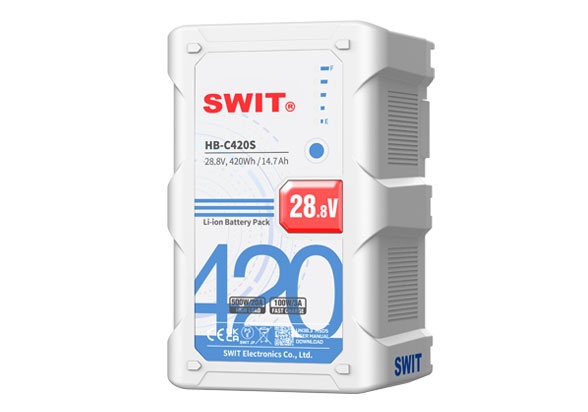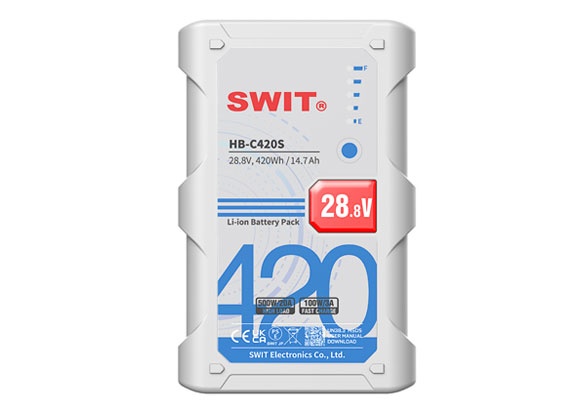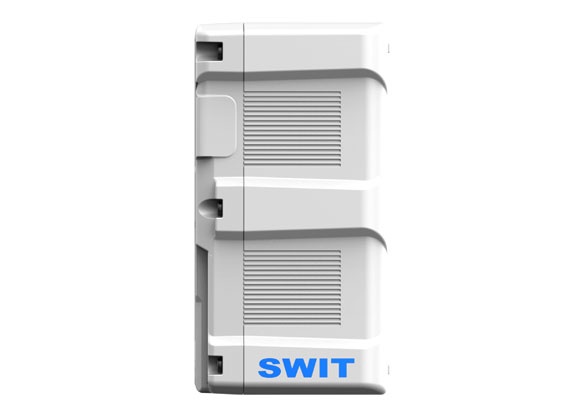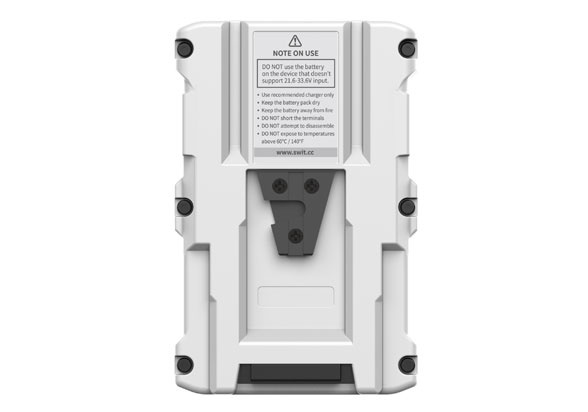 › 28.8V (22-33.6V) high voltage
› Standard V-mount connection
› 420Wh large capacity

› 500W constant high load, 650W peak load
› 33.6V 100W fast charging support
› 5-LED digital power indicators
› Multiple circuit protections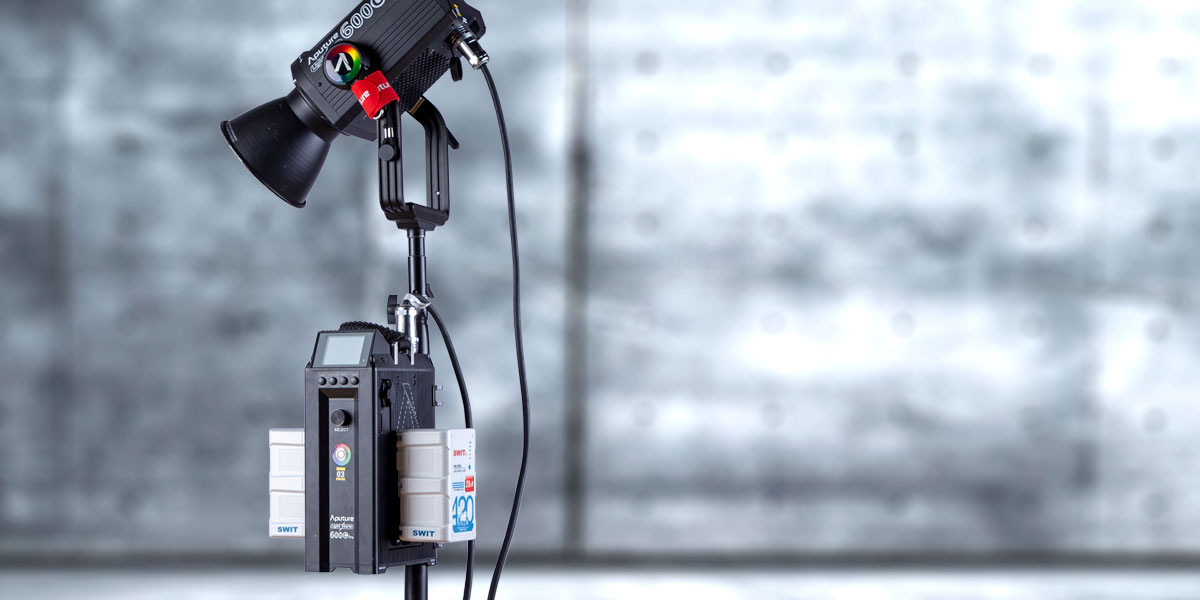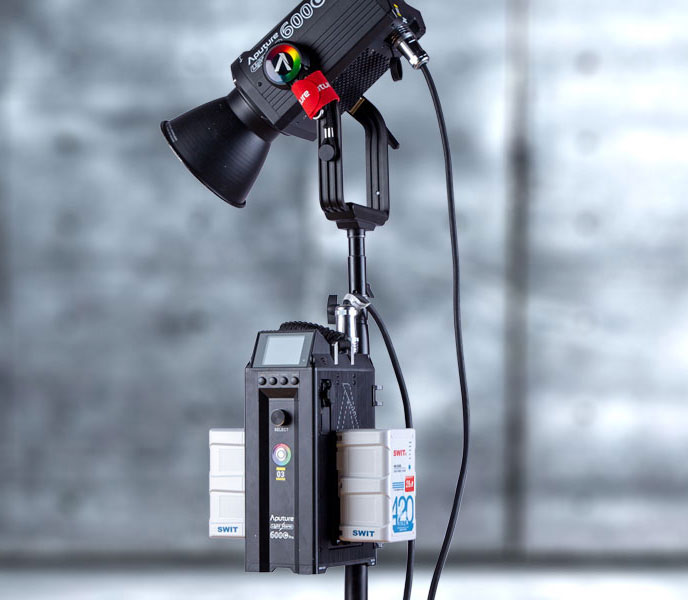 Huge V-mount Battery for Lights
HB-C420S provides the world's largest capacity: 420Wh of handheld V-mount battery, and the world's largest constant power load: 500W, to drive high power cine lights at longest time.
For example, 2x HB-C420S could power Aputure LS 600C PRO at 100% output, and at least 1.2 hours.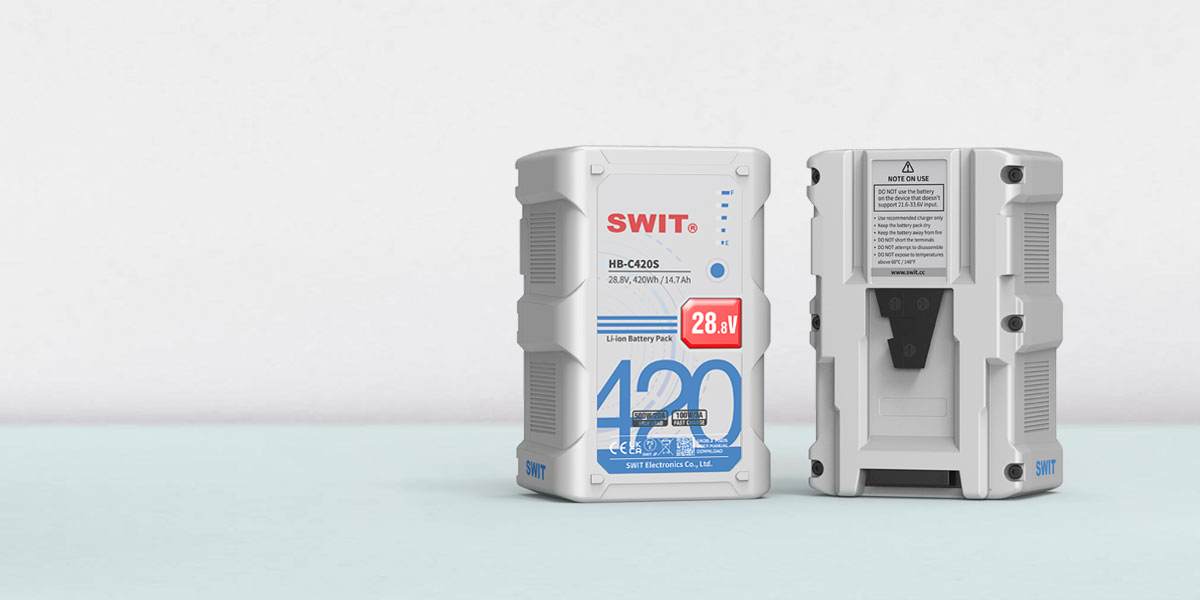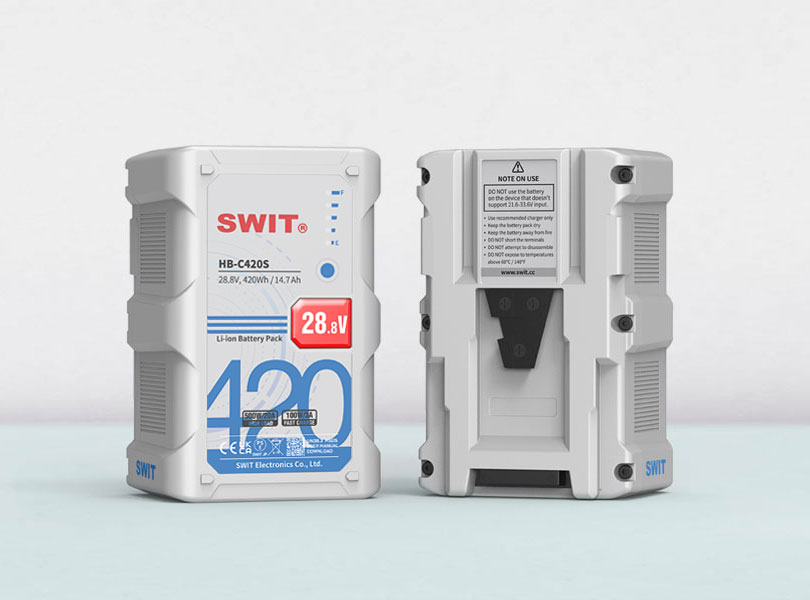 28.8V, 420Wh, 500W Load
HB-C420S consists of 24pcs Li-ion cells, 28.8V (22-33.6V) high voltage, 420Wh large capacity, 500W constant load.

Please do not use the battery on the device that doesn't support 22-33.6V input.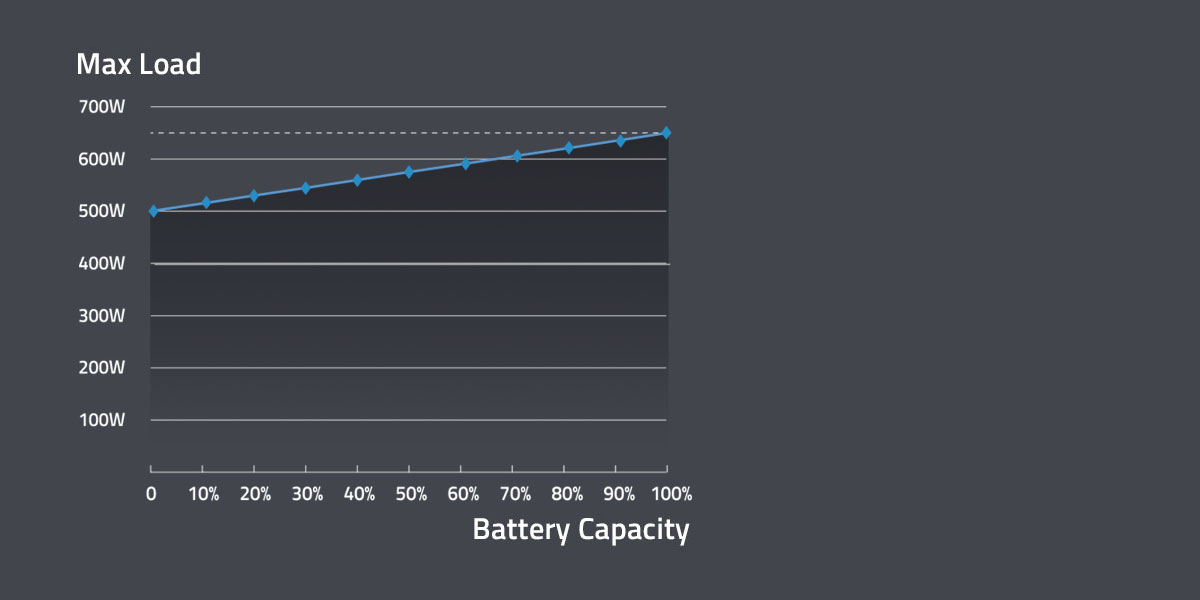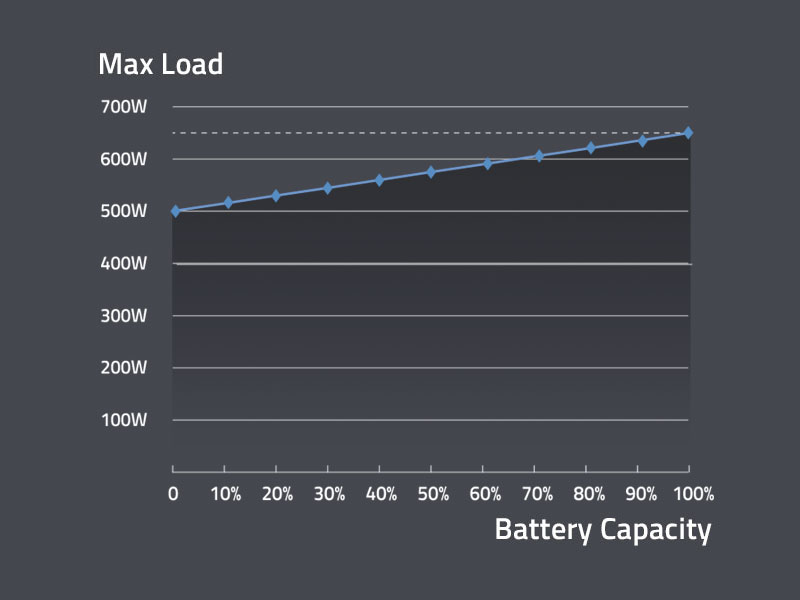 500W Constant High Load
HB-C420S outputs at least 500W high load even at 1% capacity (Peak load up to 650W), to drive high power gears like the cines lights.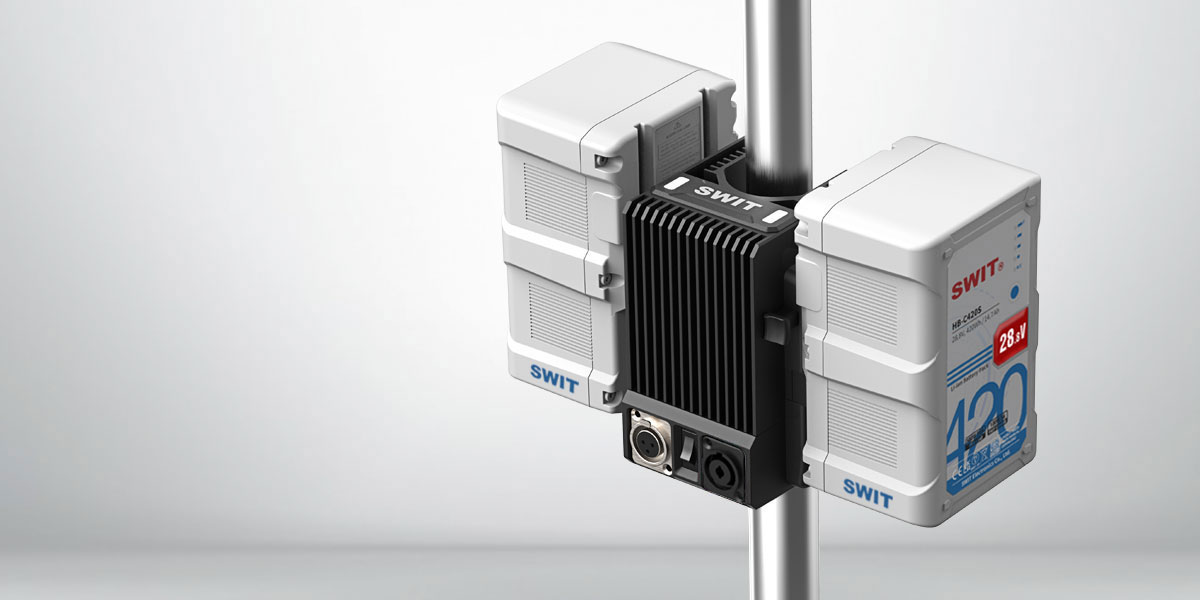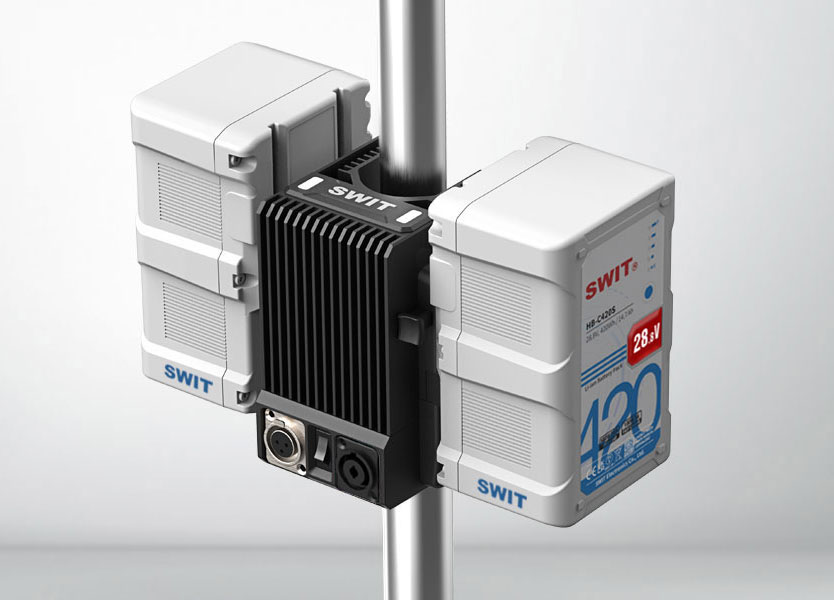 48V 750W Power Solution
Use SWIT dual batteries light stand adaptor TD-R230S, 2x HB-C420S could output 48V 750W to power cine lights like Skypanel S30/60/120, Orbiter, Creamsource Vortex 4 & Vortex 8, Aputure Nova P300/P600 etc.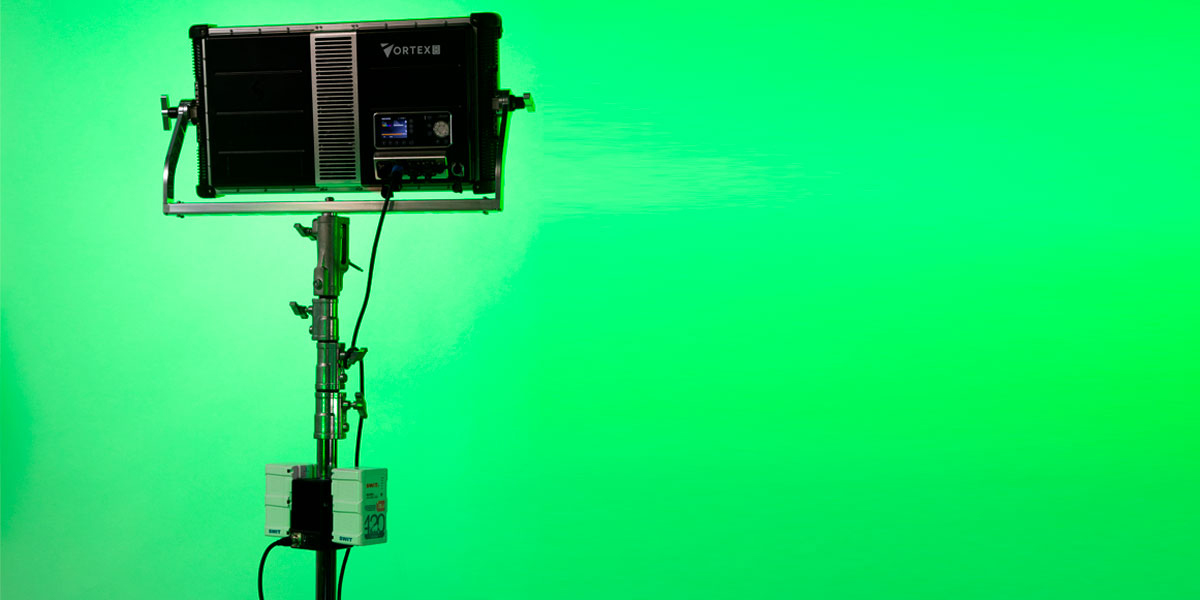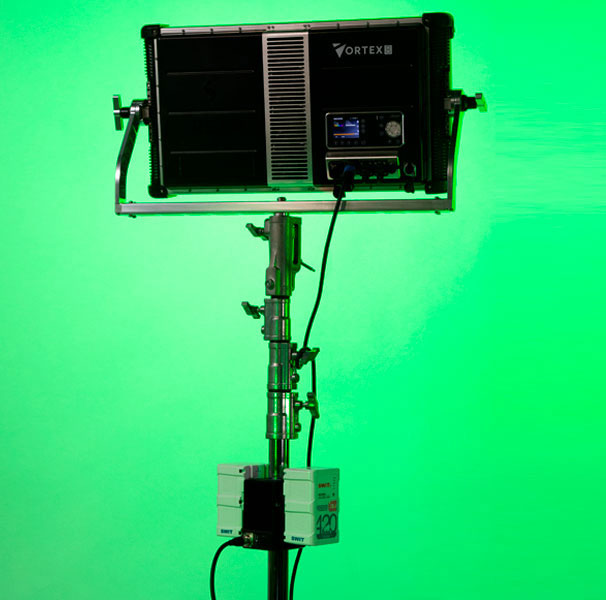 Creamsource Vortex 8 Power
2x HB-C420S and TD-R230S power adaptor could output 48V 750W DC to full power drive Creamsource Vortex 8 light which requires 650W power.
The 2 batteries totally have 840Wh capacity, comparable with a large floor battery but it's attached on light stand for easy movement, and will power the Vortex 8 for at least 1hr 20min.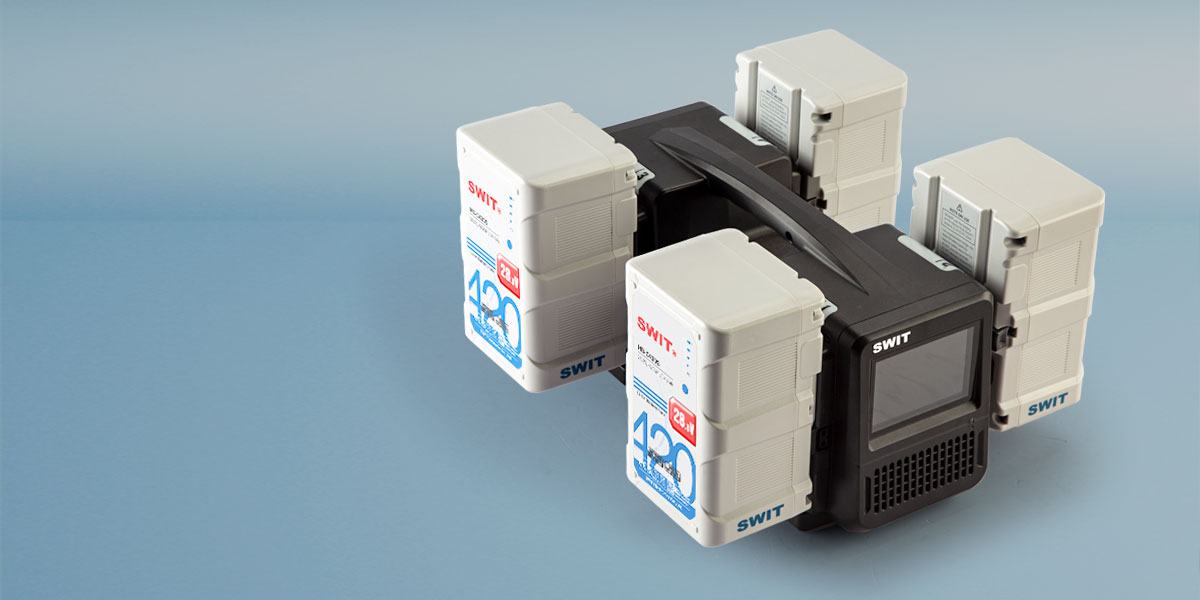 100W Fast Charging
HB-C420S supports DC 33.6V 100W fast charging by PC-P461S charger, to save more than 60% charging time. The 420Wh battery can be charged from 0 to 80% after 3.9 hours, and fully charged within 5.3 hours.

Nominal Voltage

28.8V

Capacity

420Wh/14.6Ah

Power Load

500W constant, 650W peak

Charging

DC 33.6V, 3A

Mount Type

V-mount

Charging Temperature

0-40°C

Discharging Temperature

-20

°C

-50°C (Capacity and Max Load may decrease when

operating below 0°)

Net weight

Net 2.07kg; With package2.15kg

Dimensions

155×101×80mm