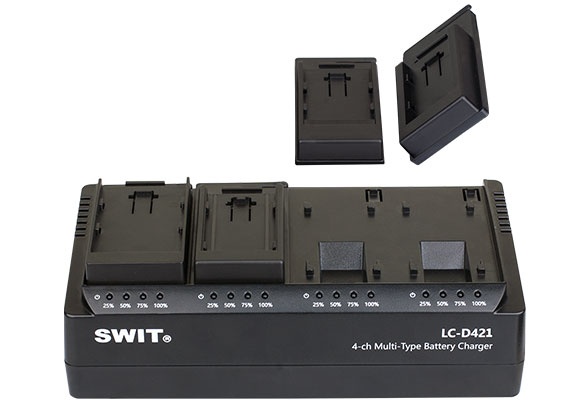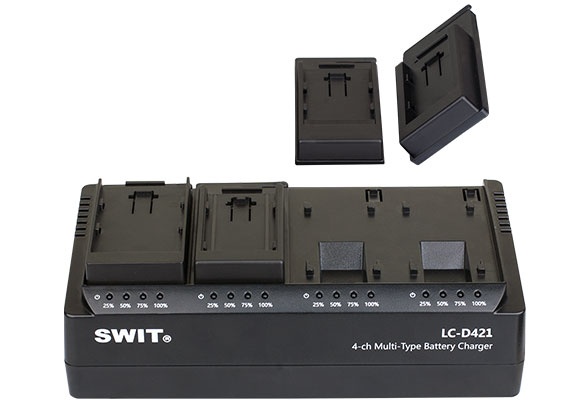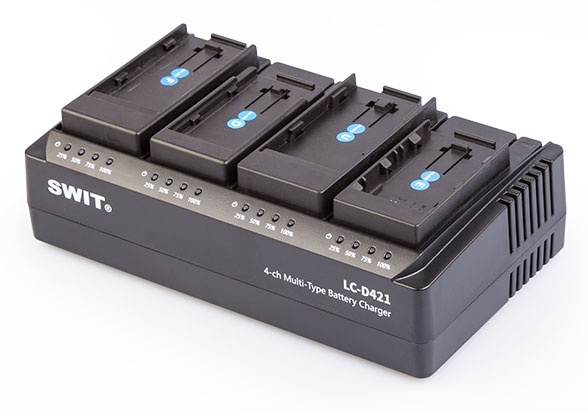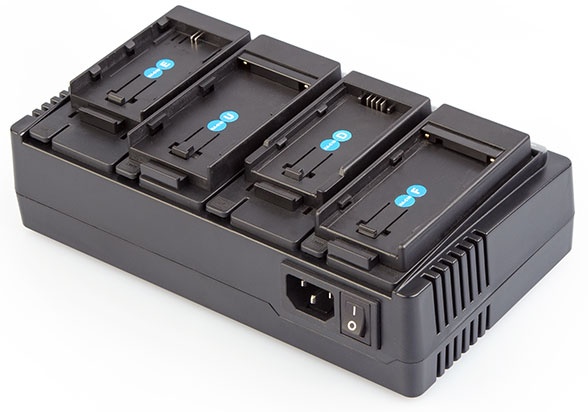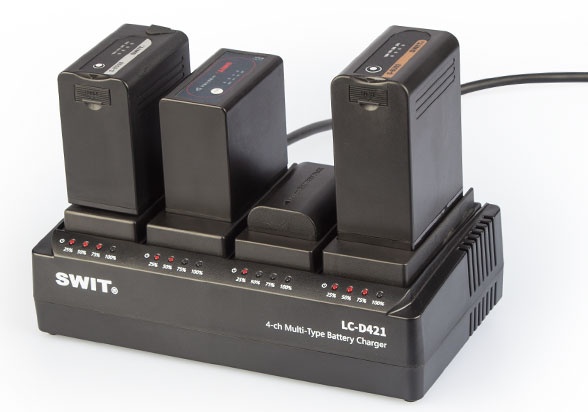 › 4-ch simultaneous charging
› 2A charging current per channel
› Snap-on exchangeable DV plates
› Mixed types of DV batteries charging
› U/F/D/B/C/I/V/E plates supported
› 4-LED charging indicators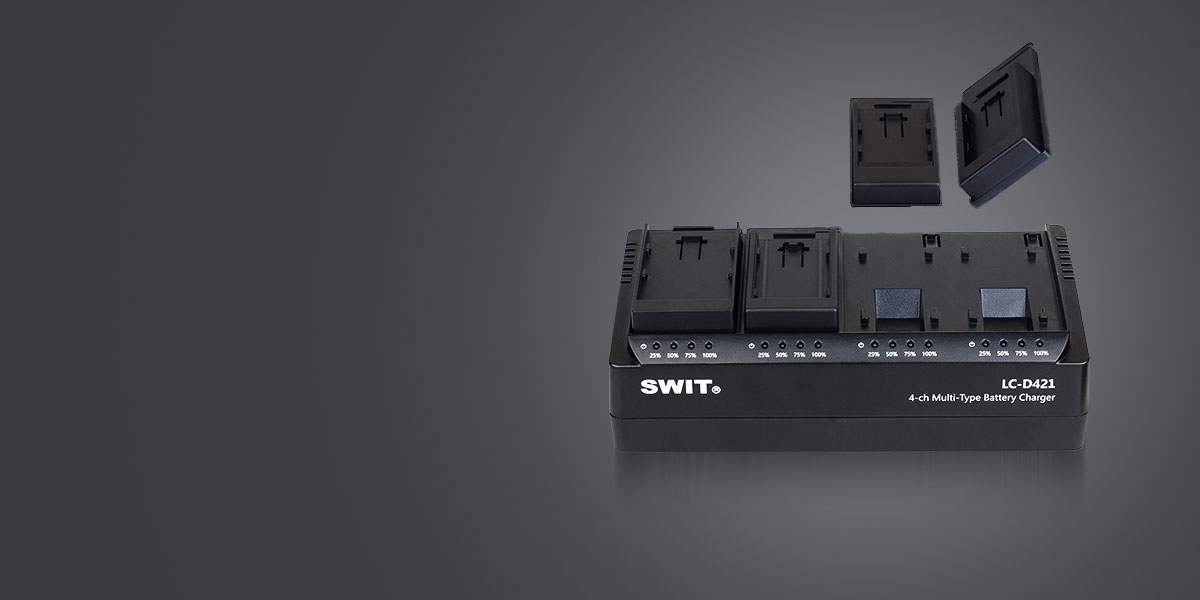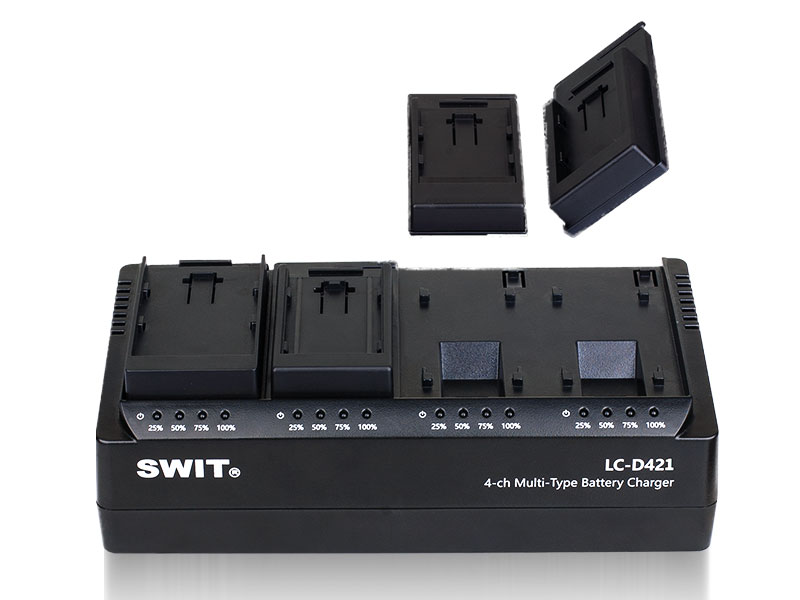 4-channel DV Charger
2A per channel
LC-D421 can charge 4 DV batteries simultaneously, with 2A charging current per channel. Users can exchange different types of battery plate to charge different types of DV batteries together.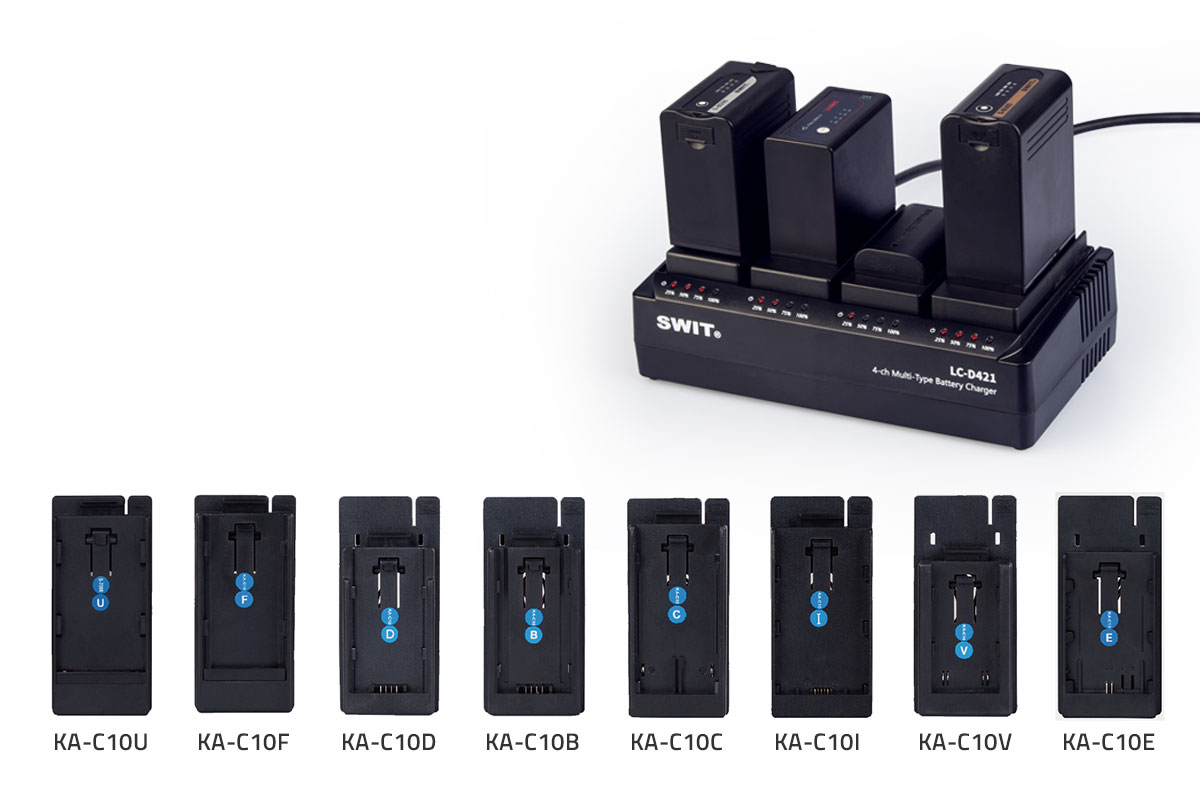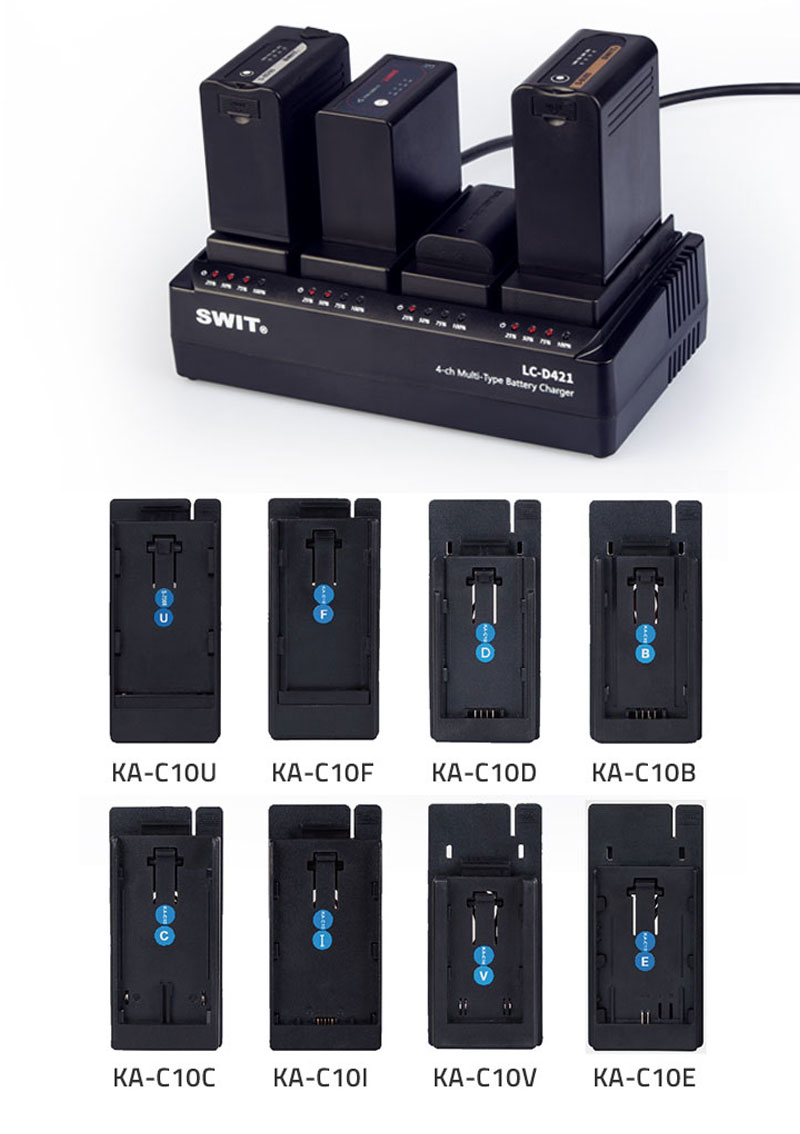 Exchangeable DV Plates
You can select the following snap-on quick exchangeable DV plates to mount on LC-D421, to charge different batteries:
KA-C10U: SONY BP-U type
KA-C10F : SONY NP-F type
KA-C10D : Panasonic CGA, AG-VBR59
KA-C10B : Panasonic VW-VBG6
KA-C10C: Canon BP-945 type
KA-C10I: SSL-JVC50 type
KA-C10V : JVC BN-VF823 type
KA-C10E : Canon LP-E6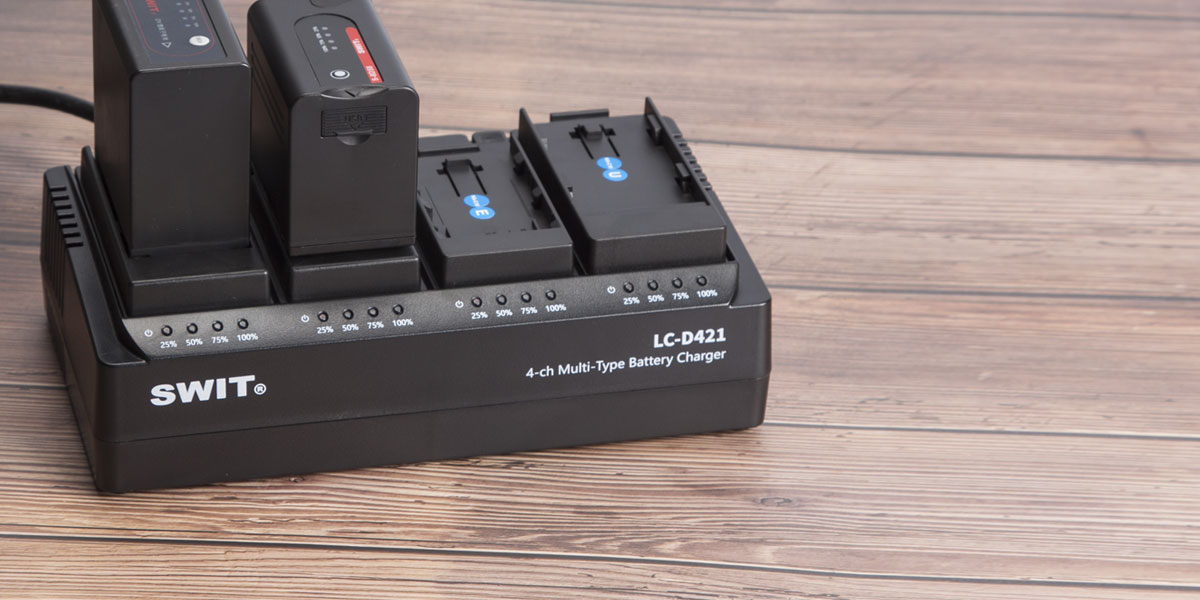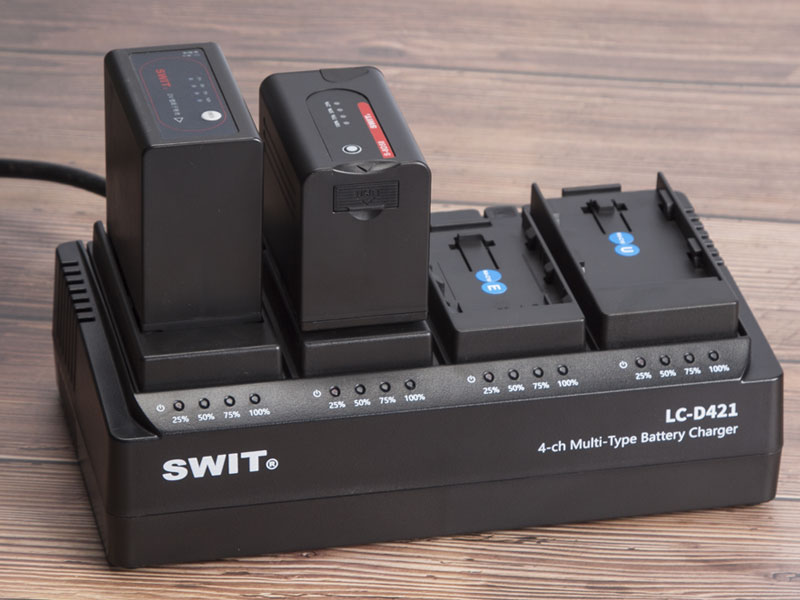 LED Charging Indicators
LC-D421 charger has 4-LED indicators for each charging channel, and display the re- al-time battery capacity level.
In case of the 4 LEDs are all flashing or all off, please check the connection condition of the batteries and plates, and restart the charger.

Input

100~240VA, 50/60Hz

Power consumption

power 100W

Charging output

DC 16.8V, 2A×3 or 1.5A×4 for 14.4V batteries

DV 8.4V, 2A×4 for 7.2V DV batteries

Working temperature

0°C~+40°C

Working humidity

10%~90%

Dimensions

220mm×125mm×69.3mm

Net weight

Net 706g; With package 1.04kg
SONY BP-U Camcorder Battery Pack

98Wh, for SONY PXW-FX6 FX9, PXW-Z280/Z190, PXW-X280, PXW-FS5/FS7; D-tap output, USB output; LED power indicators,

SONY BP-U Camcorder Battery Pack

75Wh, for SONY PXW-FX6 FX9, PXW-Z280/Z190, PXW-X280, PXW-FS5/FS7; D-tap output, USB output; LED power indicators,

SONY BP-U Series Battery Pack

90Wh, with D-tap and USB-C 45W in and out, SONY FS5/FS7, FX6/FX9, Z280/X280 etc

Panasonic VBR59 Series Battery Pack

65Wh, Reg. 12V D-tap out, USB-C 25W in and out

SONY L Series NP-F Battery Pack

65Wh, Reg. 12V D-tap output, 25W USB-C in & out