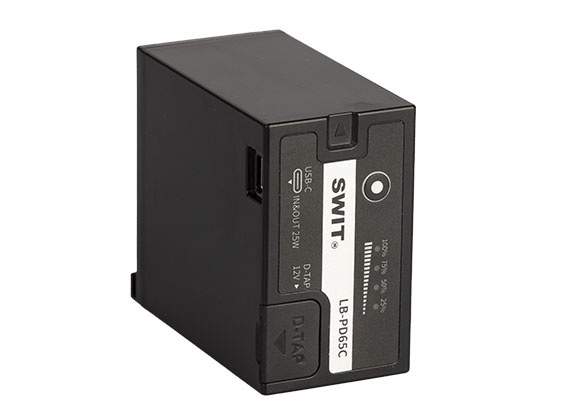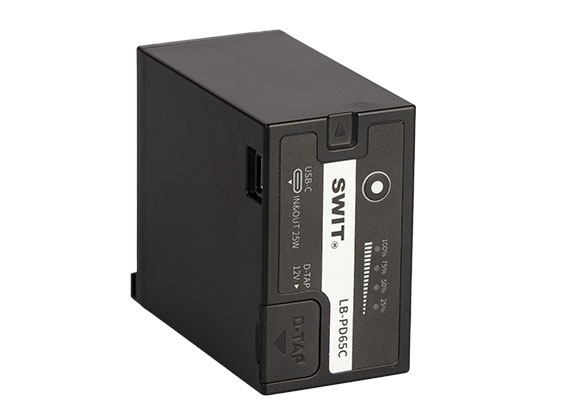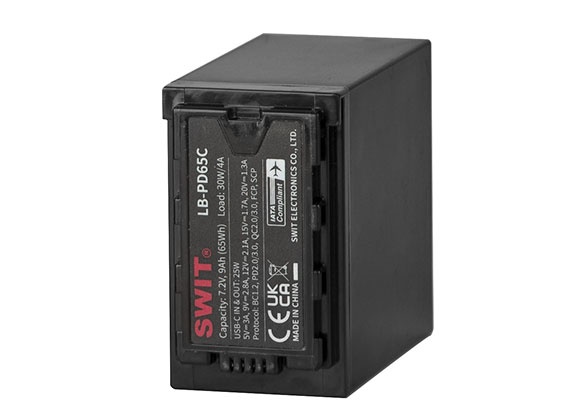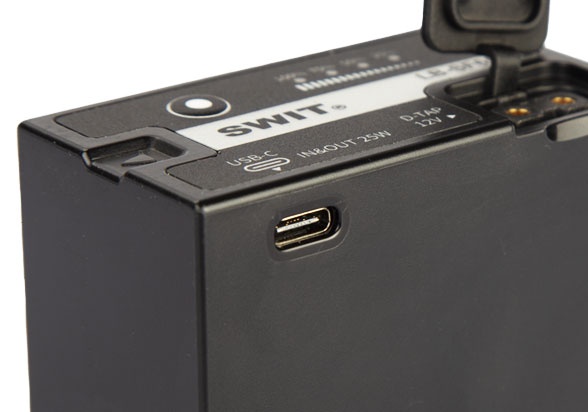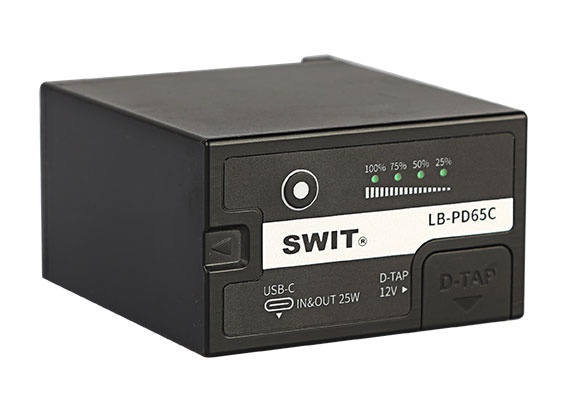 ◆ Panasonic VBR59/89/118 comparable
◆ For Panasonic AU-EVA1, AG-DVX200
◆ For Panasonic AJ-PX230/270, UPX360
◆ For Panasonic AG-CX350, UX90/180 etc
◆ 7.2V nominal voltage Li-ion battery
◆ 65Wh / 9.02Ah capacity
◆ 30W / 4A constant power load
◆ Built-in 12V reg. D-tap output
◆ Built-in 25W USB-C input and output
◆ 4-level LED power indicator
◆ Multiple circuit protections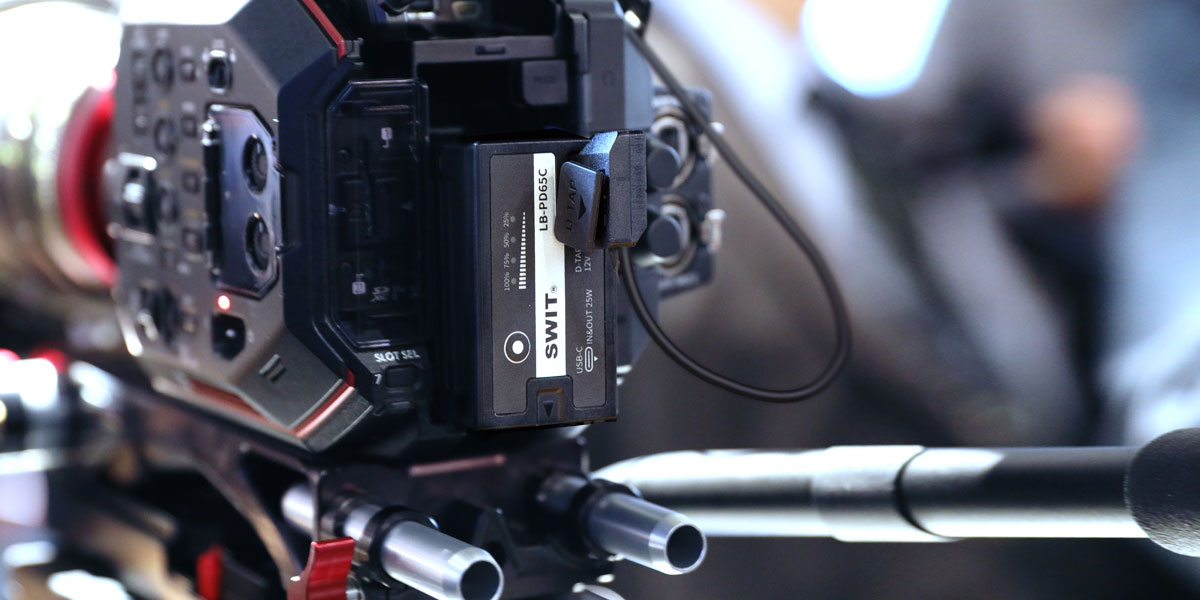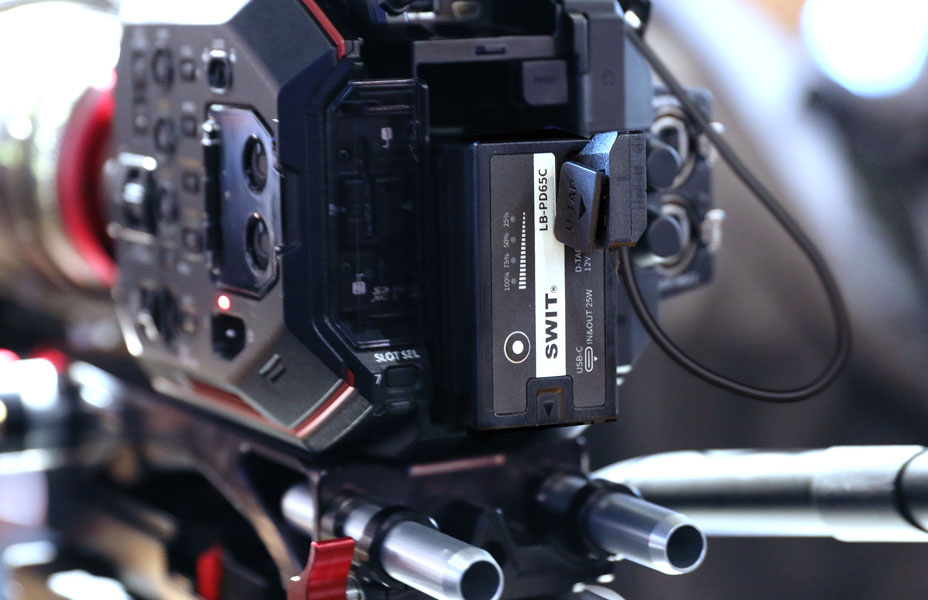 65Wh Panasonic VBR59 Battery
with D-tap and USB-C
LB-PD65C is a 65Wh large capacity Panasonic AG-VBR59 compatible battery with regulated 12V D-tap output and 25W USB-C in/out, diversity power for camera top devices.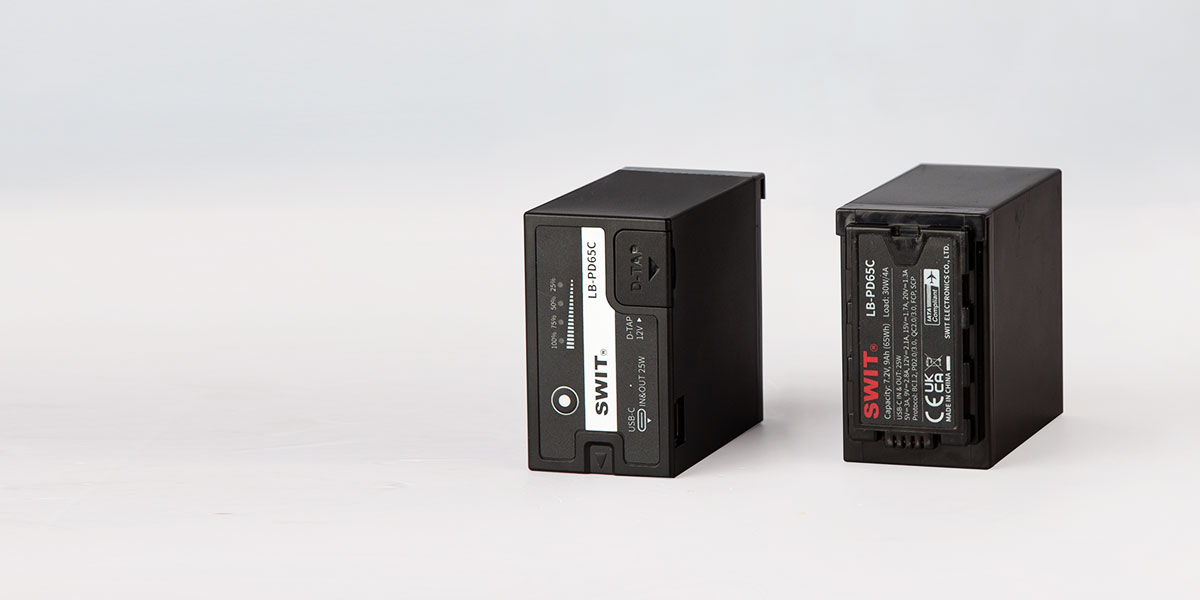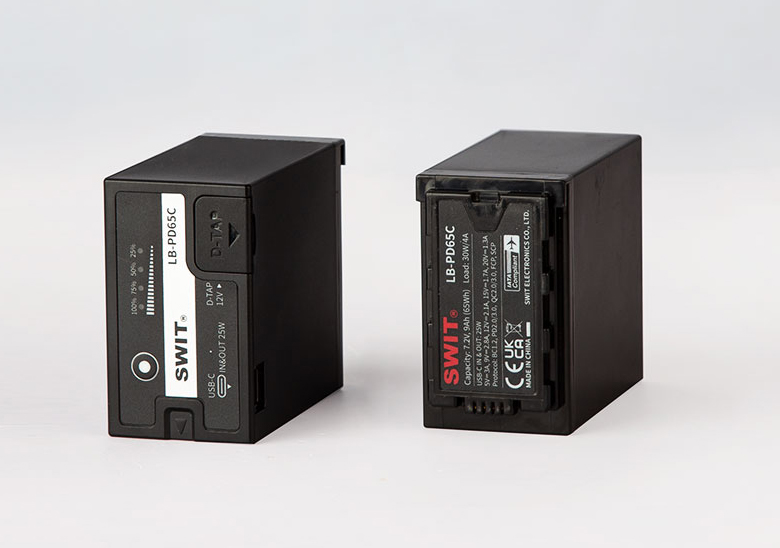 65Wh Large Capacity
LB-PD65C consists of 6pcs battery cells and has 65Wh/9020mAh large capacity to keep your video devices powered for longer time. The constant power load is 30W/4A.

Compatible Panasonic cameras: AU-EVA1, AG-DVX200, AJ-PX230/270/UPX360 AG-CX350, AG-UX90/180, AG-AC30, etc.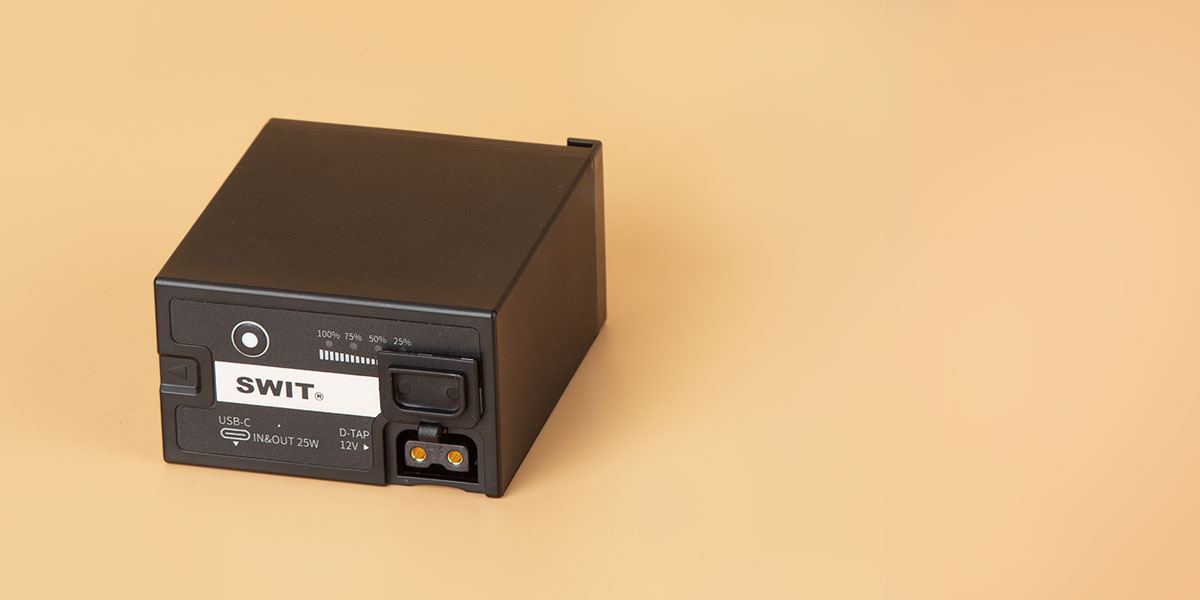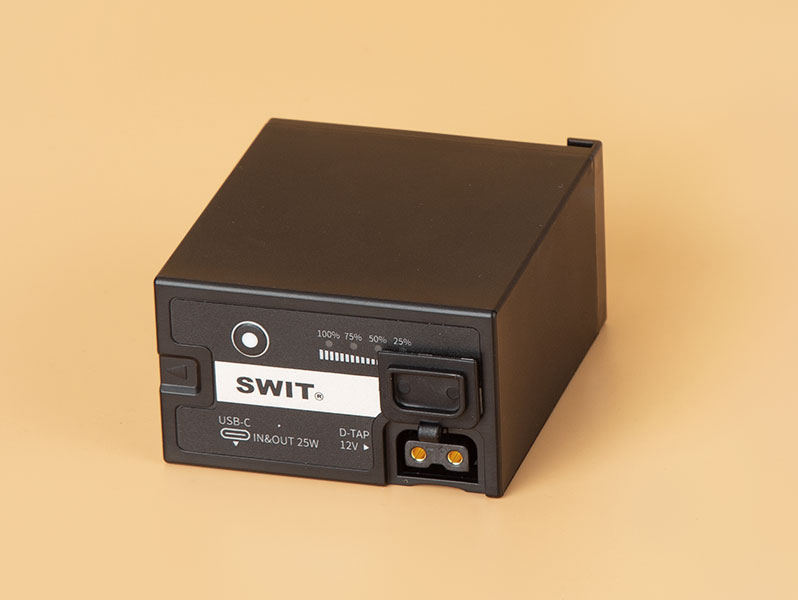 Reg. 12V D-tap Output
The LB-PD65C battery provides a D-tap power output socket of regulated 12V voltage, widely compatible with various kinds of video devices.

* The D-tap has 7.2V to 12V (Reg.) conversion and it' s not allowed to charge input via this D-tap socket.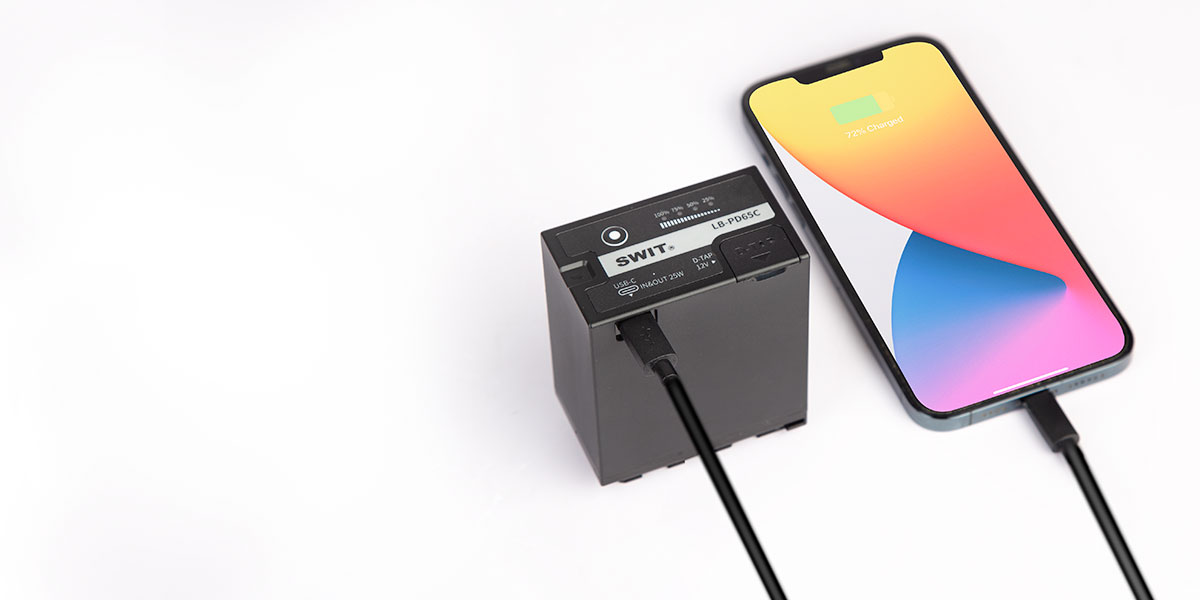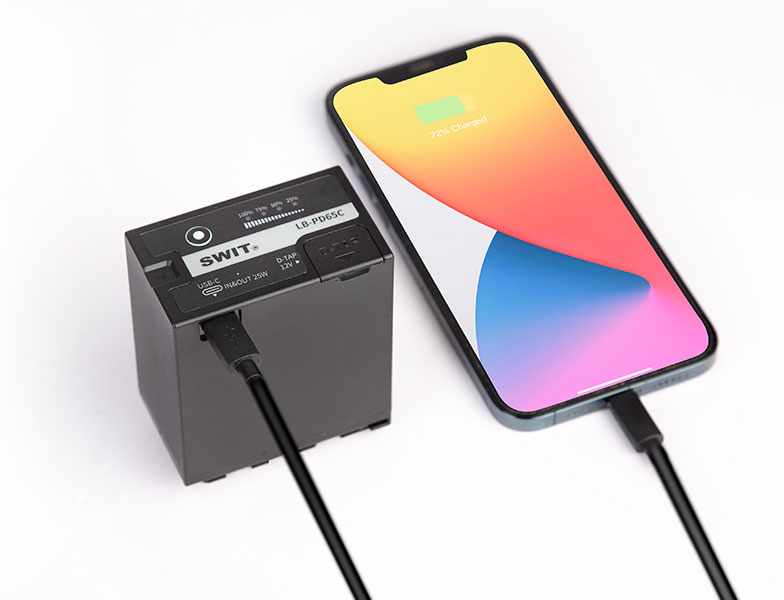 USB-C 25W Output
Fast Charging iPhone 12/13
LB-PD65C provides a USB-C sockets, supports 5V 3A, 9V 2.8A, 12V 2.1A, 15V 1.7A, 20V 1.3A, 25W power output to fast charge iphone 12/13 and all kinds of USB-C smart phones or tablets, with BC1.2, PD2.0/3.0, QC2.0/3.0, FCP, SCP multiple protocols.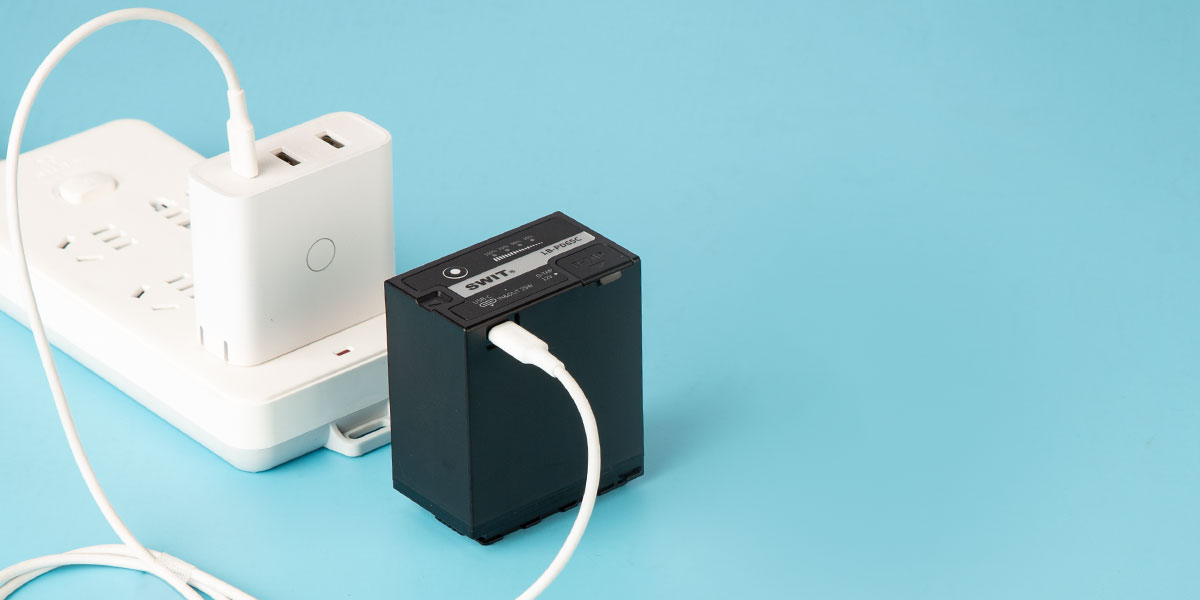 USB-C 25W Charging Input
You can also charge LB-PD65C by USB-C charger. Supports PD 5V 3A, 9V 2.8A, 12V 2.1A, 15V 1.7A, 20V 1.3A, 25W power input, which means you can fully charge the 65Wh battery within 3.5 hours.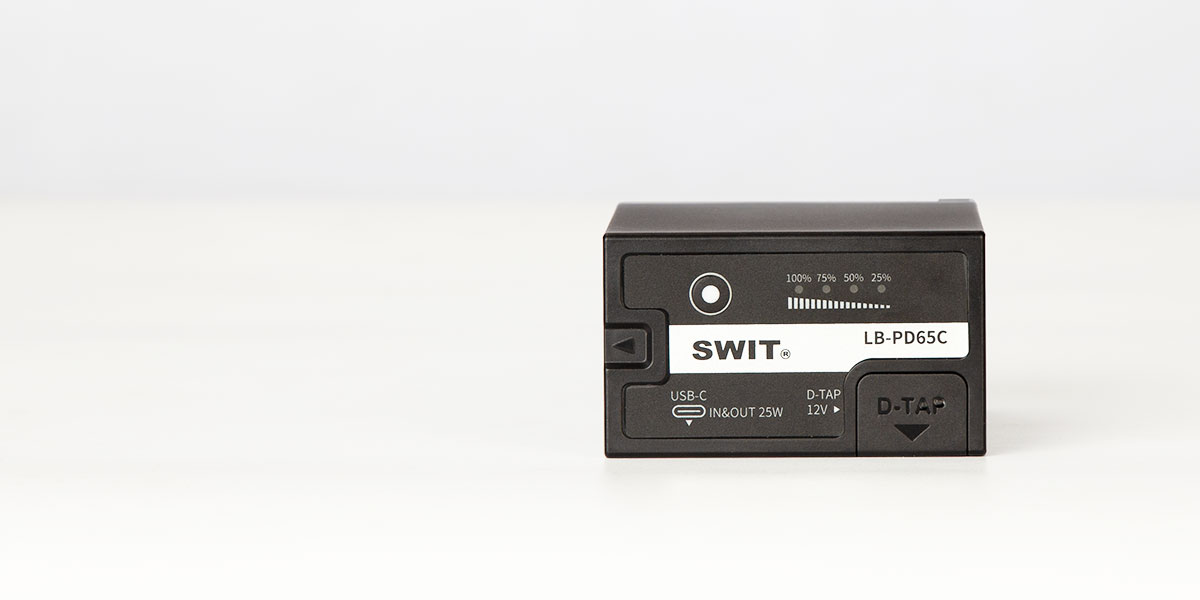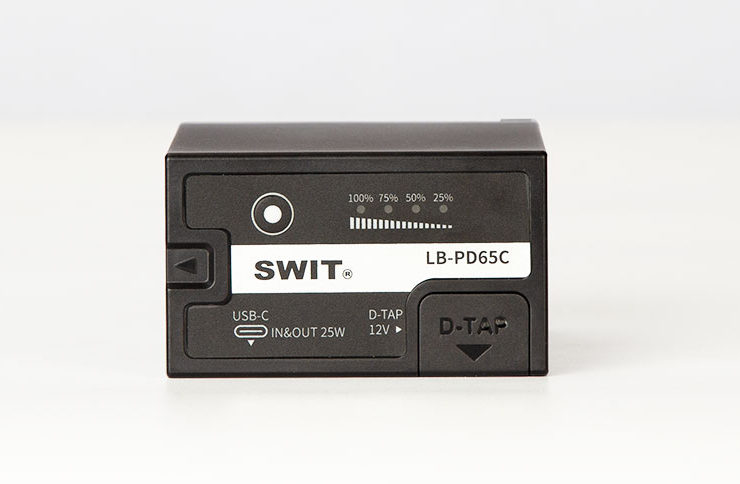 4-level Power Indicator
Press the power check bottom, the 4-level LEDs indicates remaining power percentage.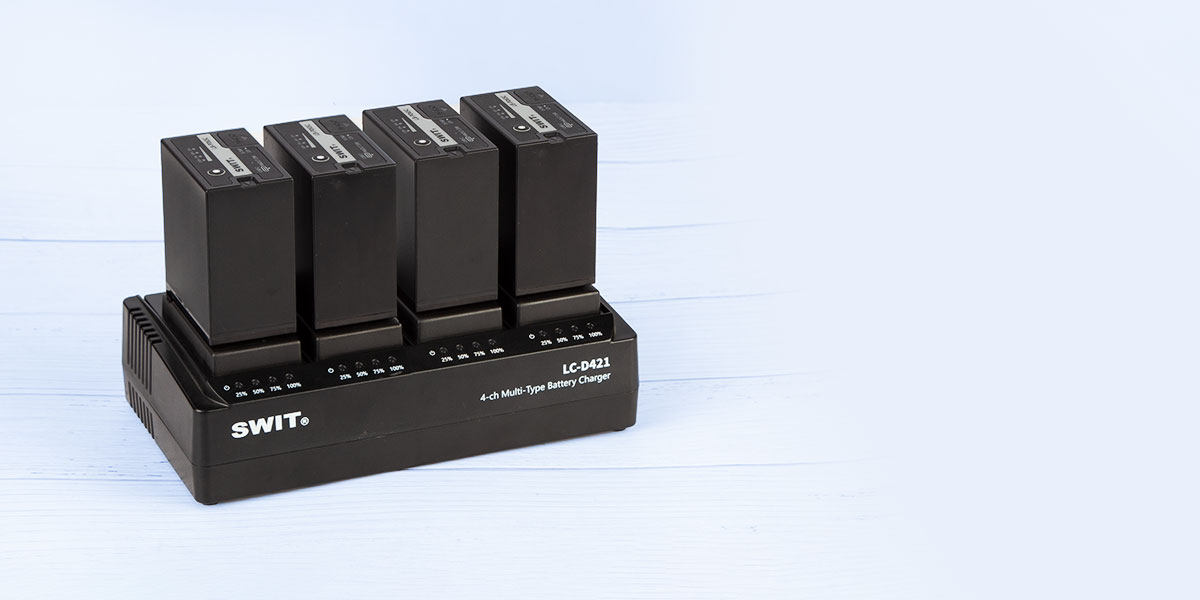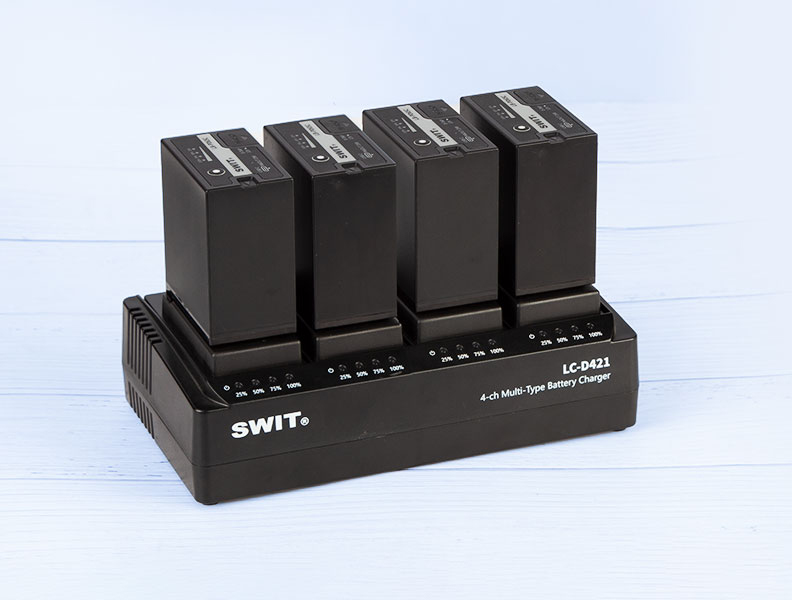 4-way Charging
LB-PD65C can be charged by Panasonic original charger, and SWIT LC-D421 4-way charger you can charge 4 batteries simultaneously, and fully charging within 5 hours.

Nominal Voltage

7.2V

Capacity

65Wh, 9.02Ah

Max power load

30W, 4A

D-tap

12V (reg.) 1.7A, 20W

USB-C

25W input: 5V 3A, 9V 2.8A, 12V 2.1A, 15V 1.7A, 20V 1.3A

25W output: 5V 3A, 9V 2.8A, 12V 2.1A, 15V 1.7A, 20V 1.3A

BC1.2, QC2.0/3.0, PD2.0/3.0, FCP, SCP

Original batteries

Panasonic AG-VBR59/89/118G

Compatible Cameras

Panasonic AU-EVA1, AV-DVX200, AJ-PX230/270

Panasonic AJ-UPX360, AG-CX350, AG-UX90/180, AG-AC30

Dimension

41×70×83mm

Charging Temperature

0-40°C
Disc

harging Temperature

-20°C-50°C (Capacity and Max Load may decrease when operating below 0°)

Net weight

Net 356g; With package0.4kg