In the field of professional broadcasting and cinematography, reliable and efficient battery charging is paramount. That's where the MATRIX Battery Charger series comes in. Designed to meet the demands of TV stations, rental houses, and production crews, these chargers provide cutting-edge features and simultaneous charging capabilities for multiple batteries.

Among the MATRIX series, we have the MATRIX-B8 (B-mount), S8 (V-mount) & A8 (Gold-mount), three versions of the versatile 8-channel simultaneous wall charger. MATRIX-B8 adopts 33.6V high-voltage charging; MATRIX-S8 can intelligently identify the SWIT battery model and automatically switch between 16.8V or 33.6V charging voltage; MATRIX-A8 uses a standard 16.8V 6A high-speed charging solution. All these powerhouses offer fast charging with a 100W charging speed for each channel. With its impressive charging capabilities, the MATRIX ensures that your batteries are ready to power your equipment when you need them.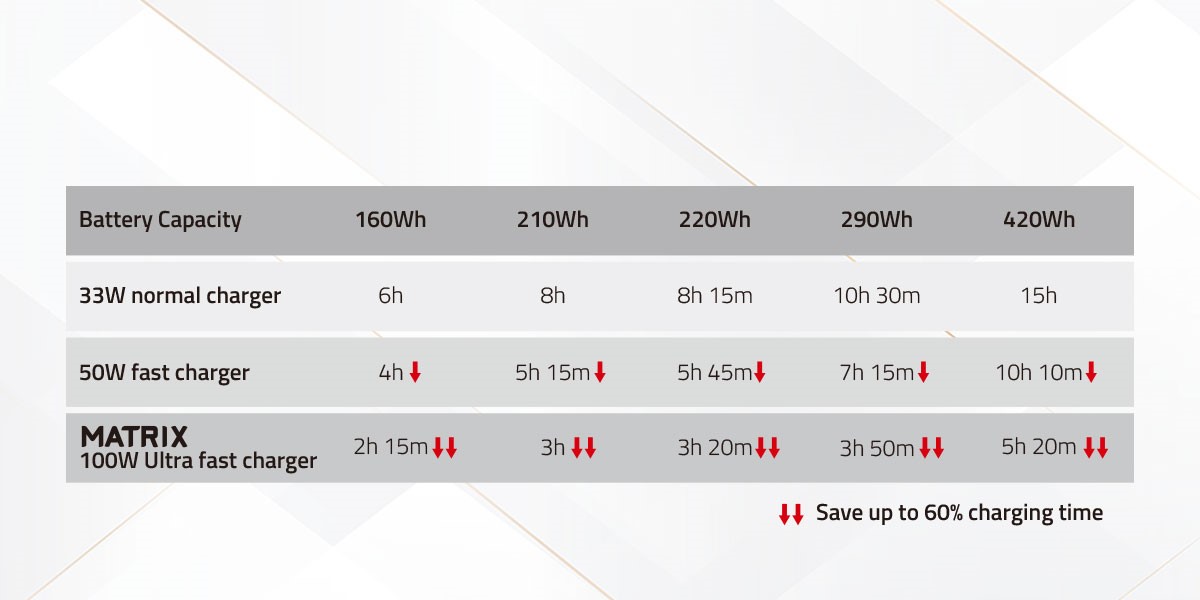 The MATRIX come equipped with features that ensure ease of use and efficient charging management. Two 3.5-inch color LCD info displays provide real-time information on the charging progress, including charging current, voltage, and battery cycle times for each channel. This allows you to monitor the charging status at a glance. To further enhance visibility, large LED charging indicators are included, providing clear visual cues from a distance.
Installation options are also flexible with the MATRIX. The chargers come with a wall mounting plate, allowing for easy installation on walls or standard 19-inch rack brackets. This versatility extends to storage racks or DIT (Digital Imaging Technician) carts, providing convenience and adaptability in various production environments.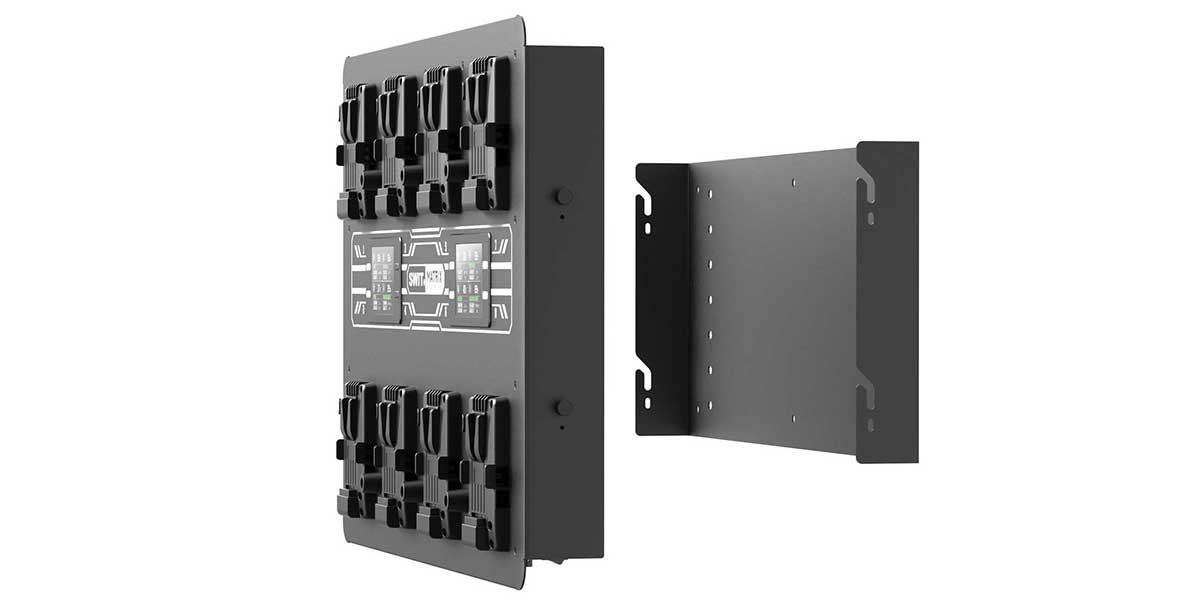 When it comes to efficient and reliable battery charging, the MATRIX Wall Charger series is the go-to solution for professionals in the broadcast and cinematography industry. With its simultaneous charging capabilities, ultra-fast charging speeds, informative LCD displays, and user-friendly design, the MATRIX ensures that your batteries are always ready to power your creative endeavors. Experience the next level of charging efficiency with the MATRIX today.
---
Product Details