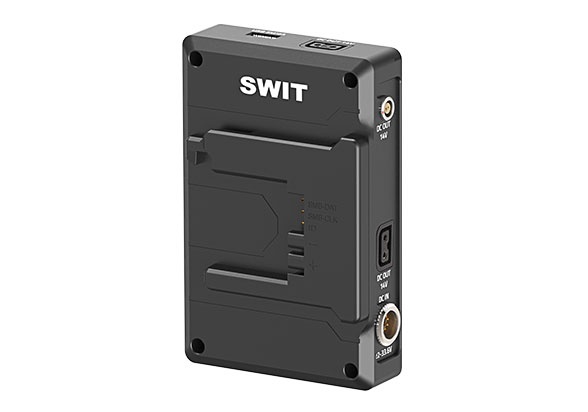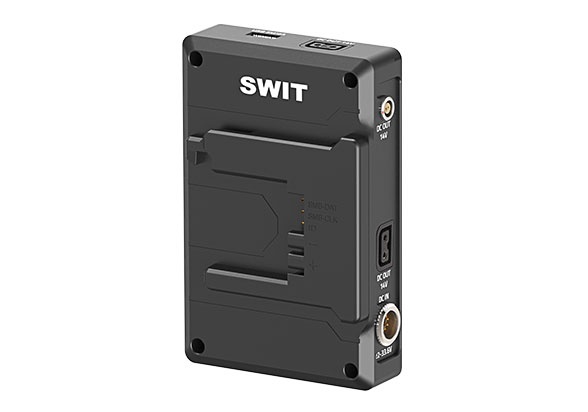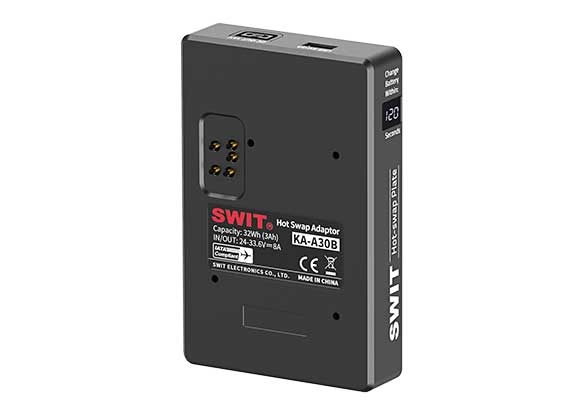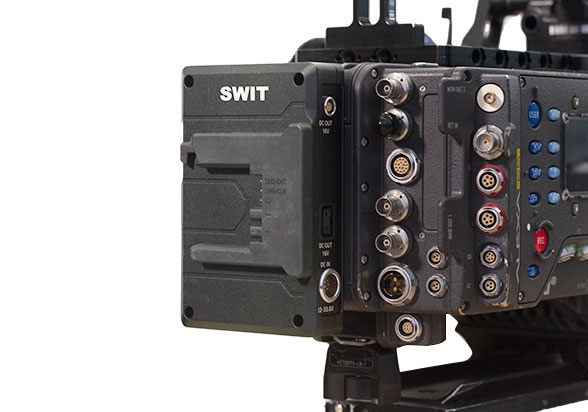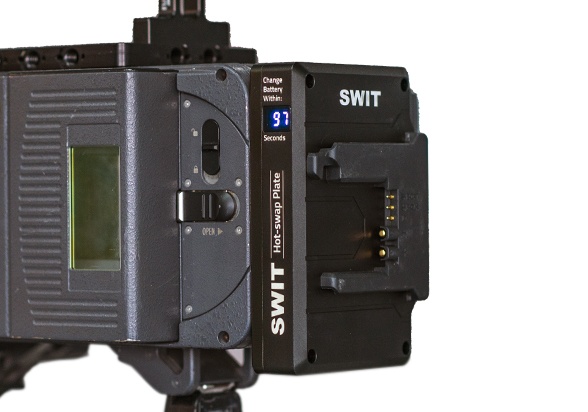 › Dedicated for Alexa SXT/LF/65 install
› B-mount battery attach
› 28V, 32Wh 3Ah battery cells inside
› 200W constant high load
› At least 2 minutes run time
› 120 seconds countdown display
› 2x D-tap regulated 14V output
› 1x 2-pin LEMO regulated 14V output
› USB 5V/2A x1 power output
› 22-33.6V 8-pin input for power station hotswap
› Aluminum CNC unibody housing

› Multiple circuit protections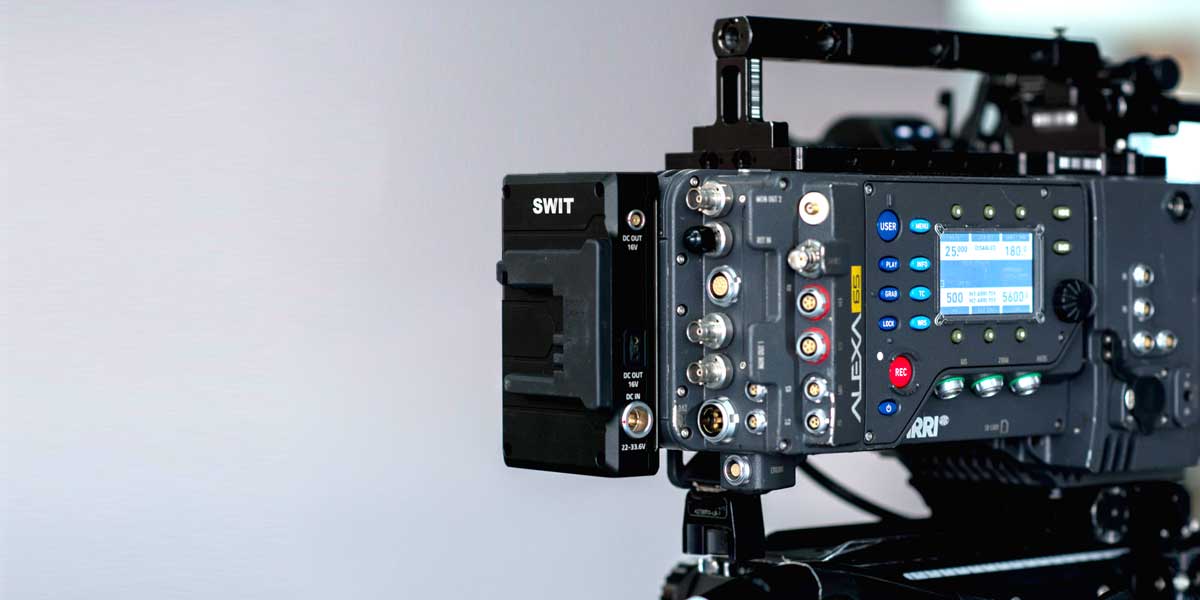 B-mount Hot-swap Plate
KA-A30B is a B-mount hot-swap plate for ARRI Alexa SXT / LF / 65 install. You don' t need to switch off the camera when changing battery.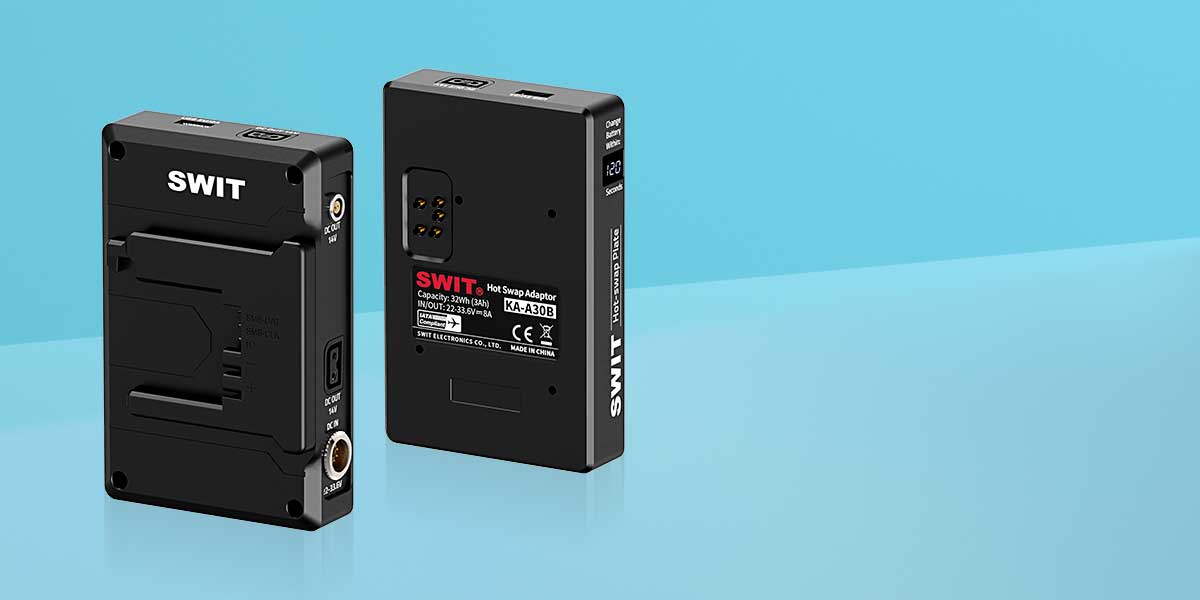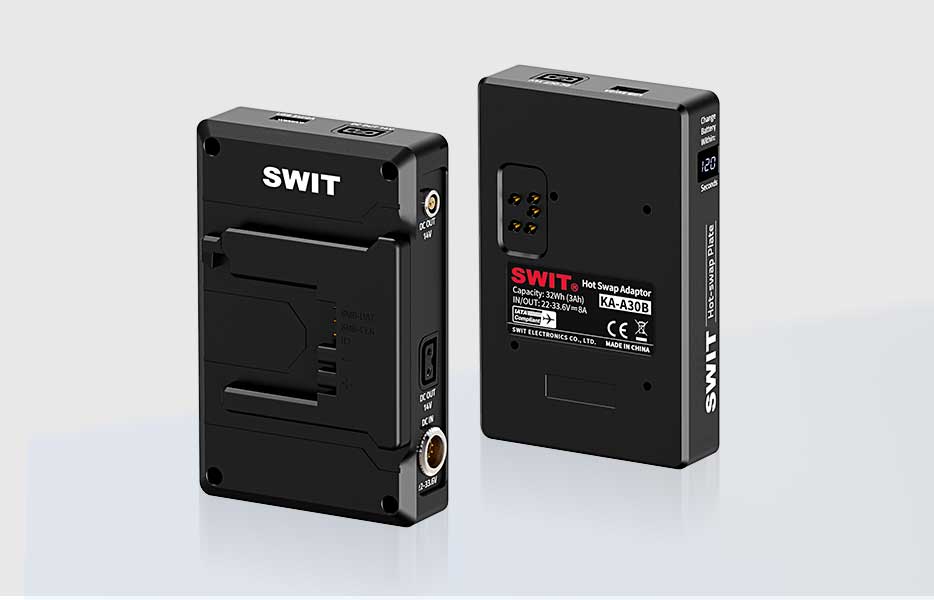 28.8V Power for ALEXA
Working with 28.8V B-mount battery, the KA-A30B power ALEXA SXT/LF/65 cameras at 28.8V (22-33.6V) by the rear contact pins, and when remove B-mount battery, the KA-A30B output reg. 28V to camera for hotswapping.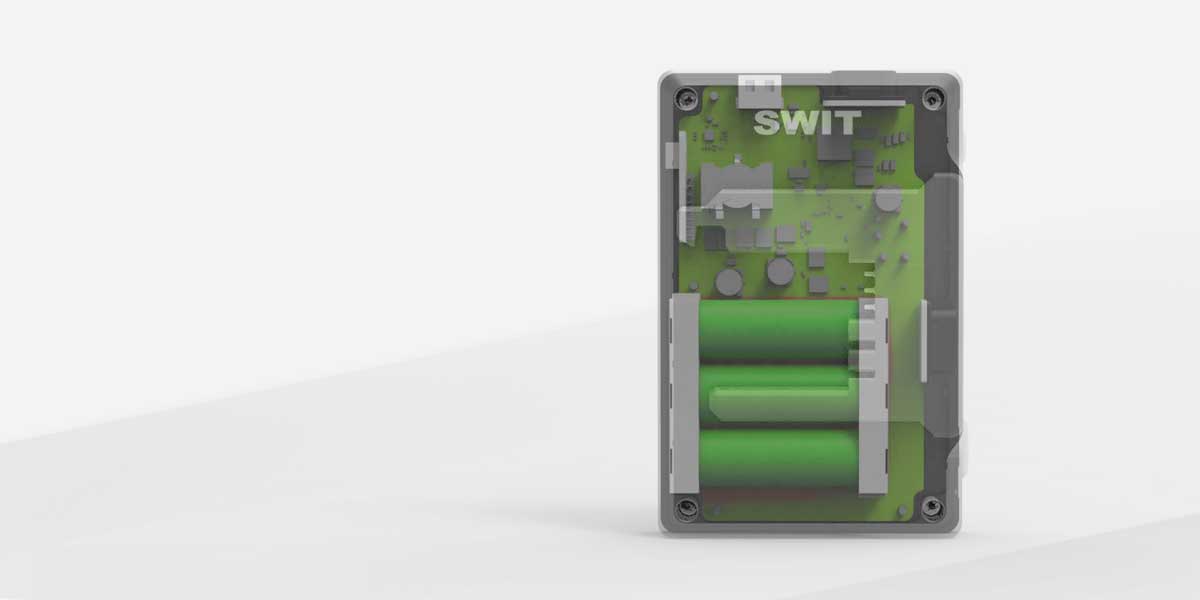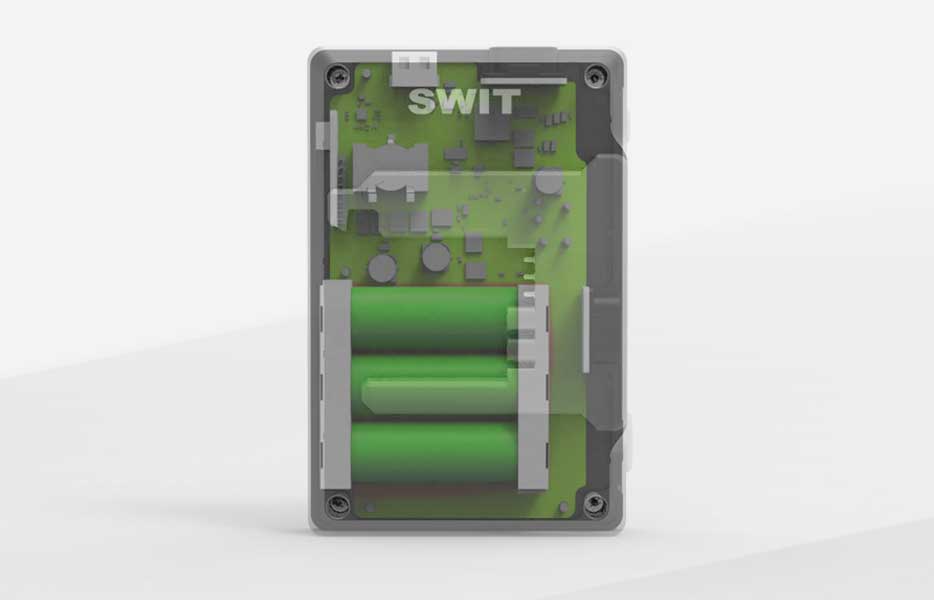 2mins at 200W load
KA-A30B has 32Wh/3Ah battery cells inside, 200W constant high load, even after 1000 cycle times, the plate can still ensure 2 minutes hot swap time for changing battery.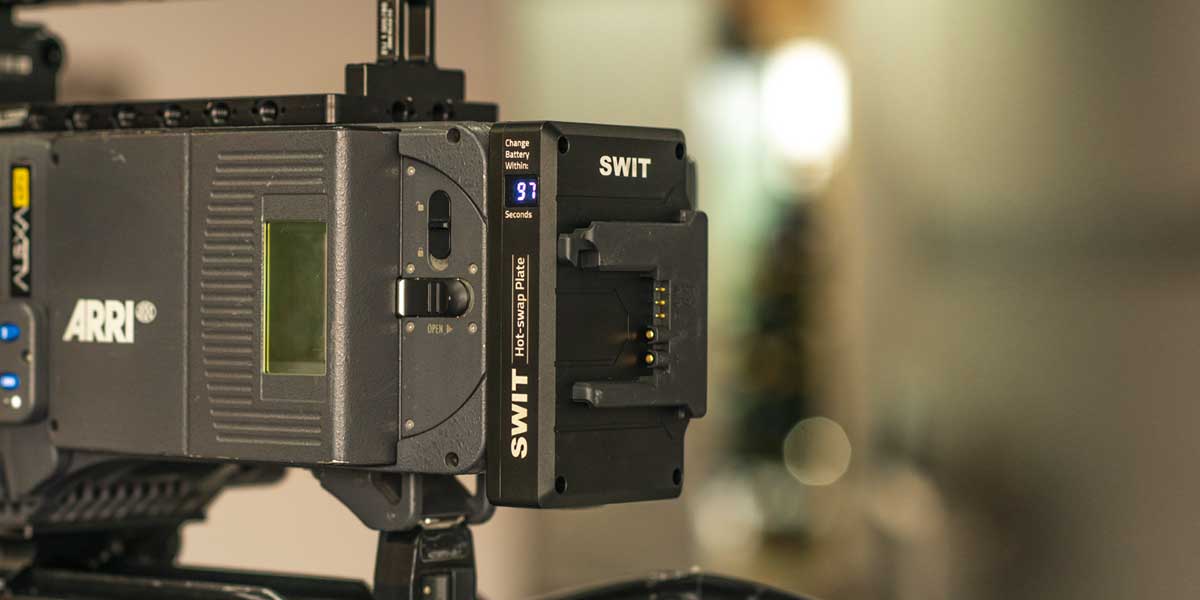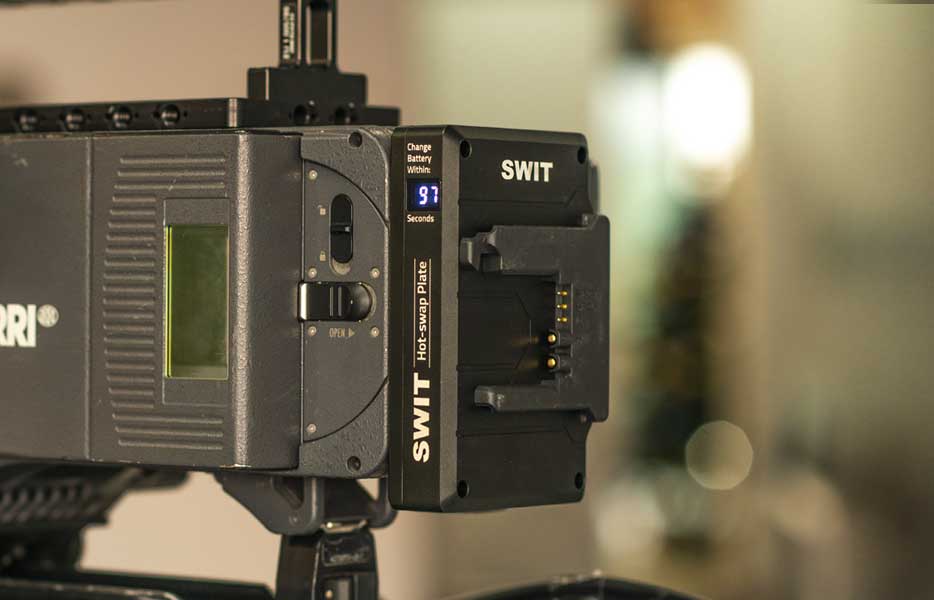 120s Countdown Display
KA-A30B provides an LCD screen to display countdown seconds when changing battery. When battery is removed, the screen will countdown from 120 seconds. You just need to put on a new battery before it count down to 0.
The new battery will charge the hotswap plate as well. You can see the countdown seconds will go back to 120 after a period of time.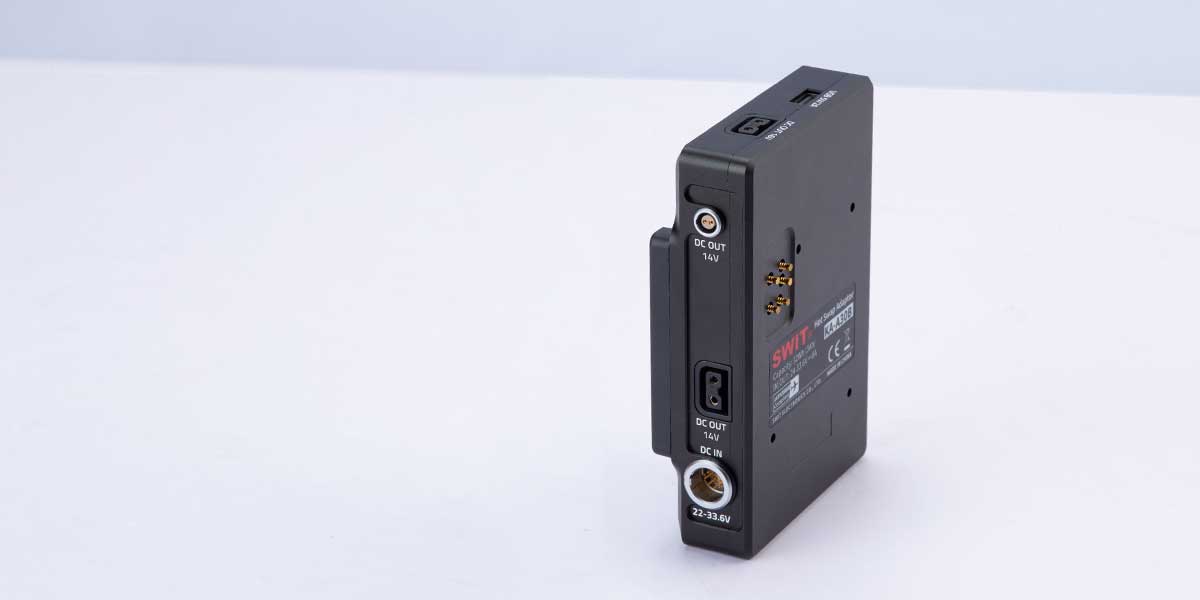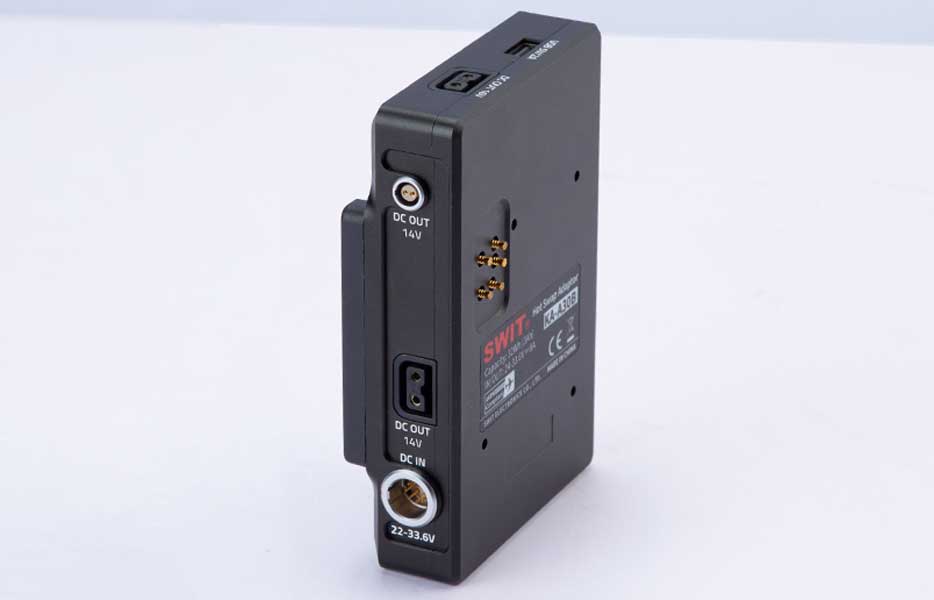 Power Interfaces
KA-A30B provides:
2x D-tap 14V Reg. output
1x 2-pin LEMO 14V Reg. output
1x USB-A 5V/2A output
1x 8-pin 22-33.6V input (For power station hotswap)

Inner battery voltage

28V

Inner battery capacity

32Wh/3Ah

Power load

200W constant high load

5 pins DC connector

Attach battery: 22-33.6V to camera

Remove battery: 28V / 200W to camera

D-tap output x2

14V Regulated, 70W

2-pin LEMO output

14V Regulated, 70W

USB-A output

5V, 10W/2A

8-pin LEMO input

22-33.6V

Dimensions

93×143×37.4mm

Net weight

Net 638g; With package1kg