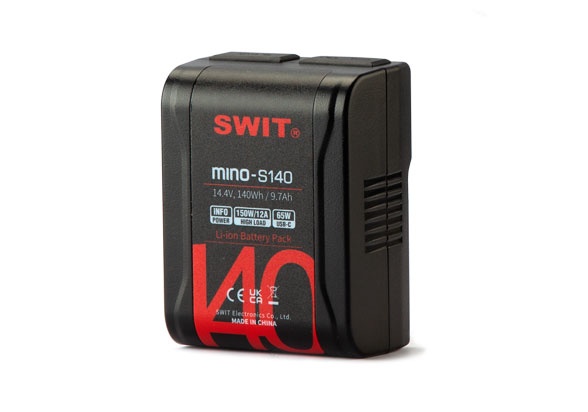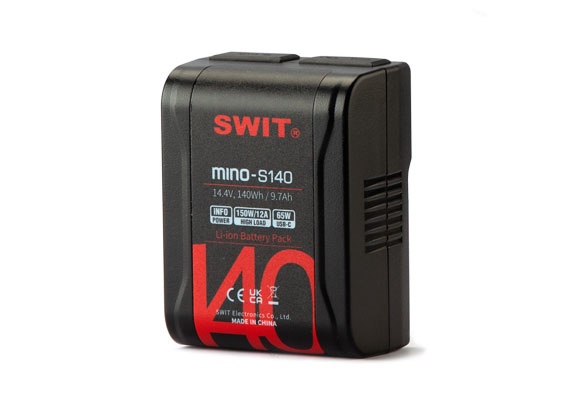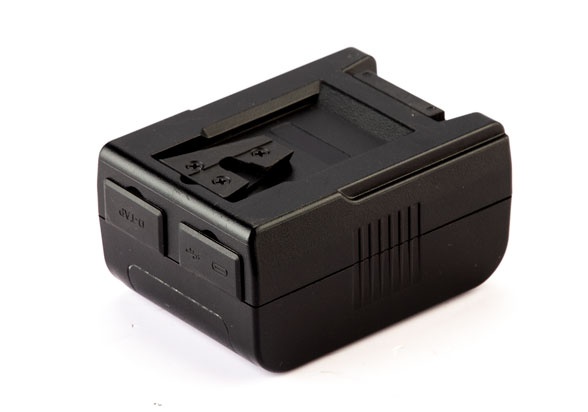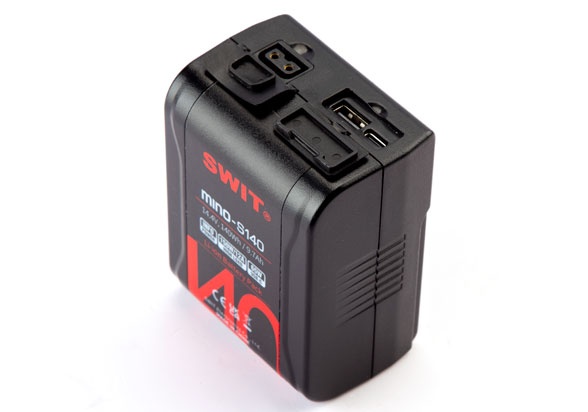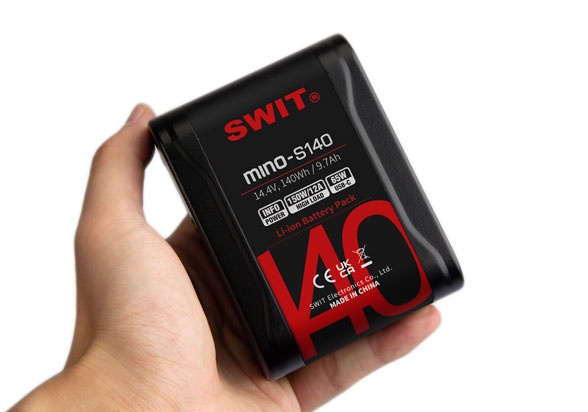 › Tiny V-mount battery, Pocket fit
› Support RED V-Raptor install
› 140Wh/9.7Ah high capacity
› 150W/12A constant high load
› 1x D-tap output & charging input
› 1x USB-A 5V/2A output
› 1x USB-C 48W input & 65W output
› 4-step LED power indicator
› Power info for both SONY & RED
› Wire-Free internal technic
› Multiple circuit protections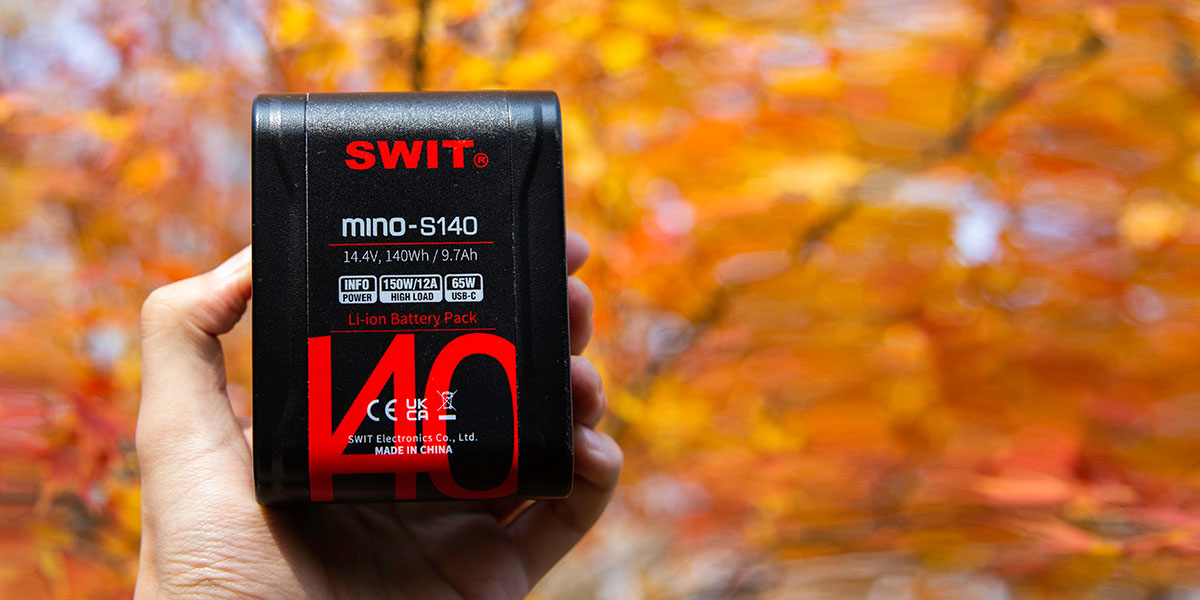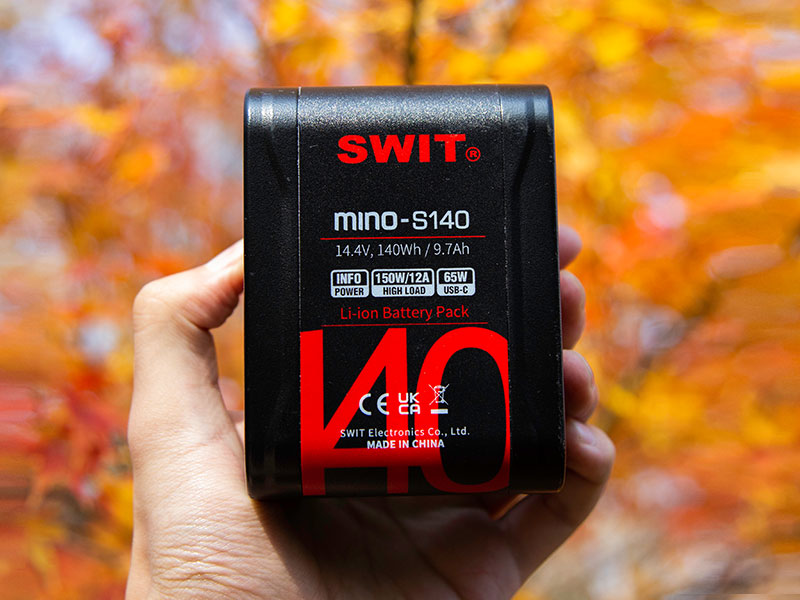 Tiny Size 140Wh Battery
The smallest 140Wh V-mount battery you've ever seen!

MINO-S140 is a pocket fit size large capacity battery with 65W USB-C socket, for cameras, monitors, accessories, tablets, laptops and all kinds of devices in the filmset.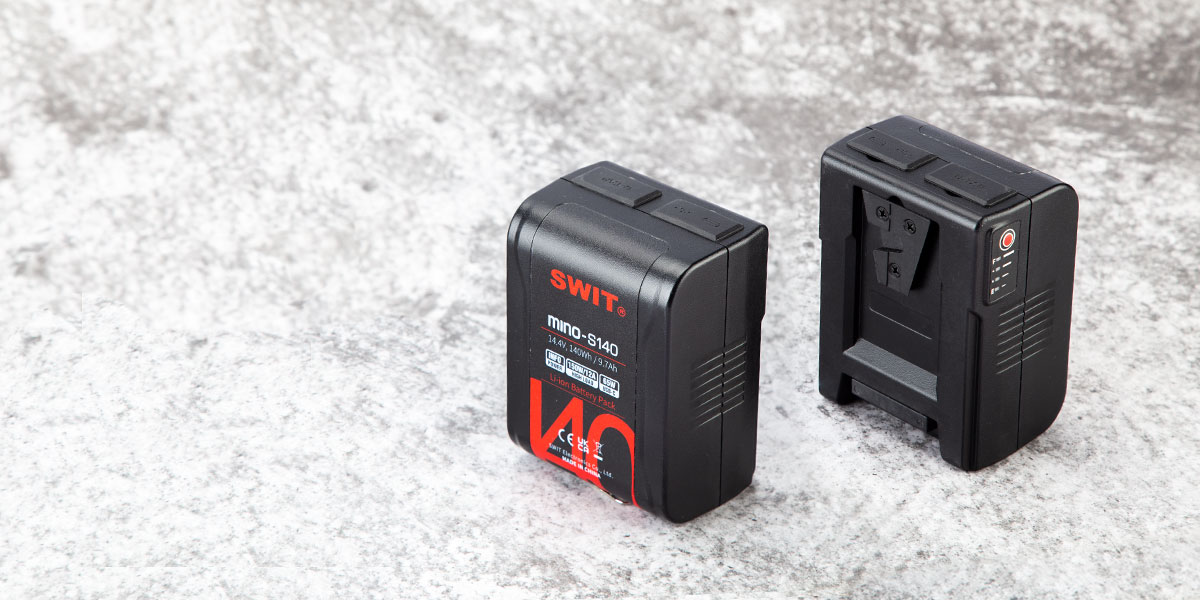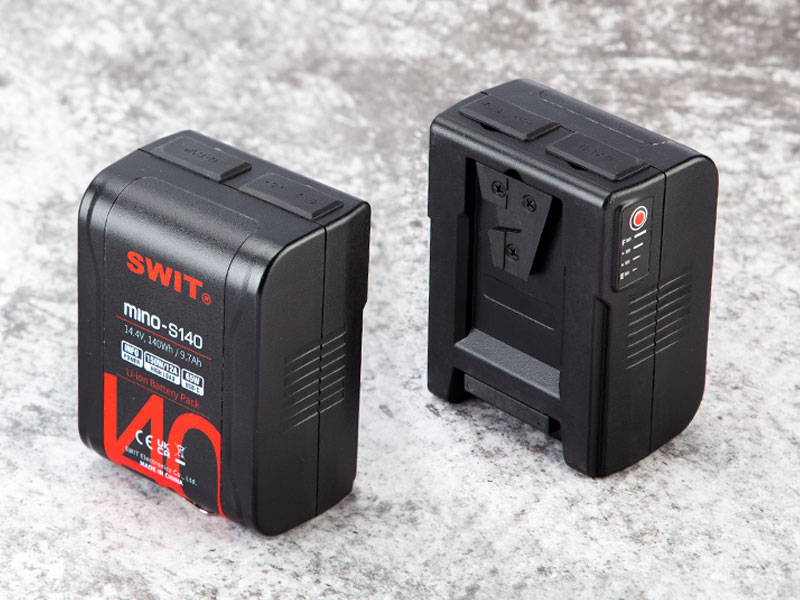 150W/12A High Load
MINO-S140 consists of 8 high capacity cells, with 140Wh/9.7Ah high capacity, and support at least 150W/12A constant high load output, for high power cine cameras and lights.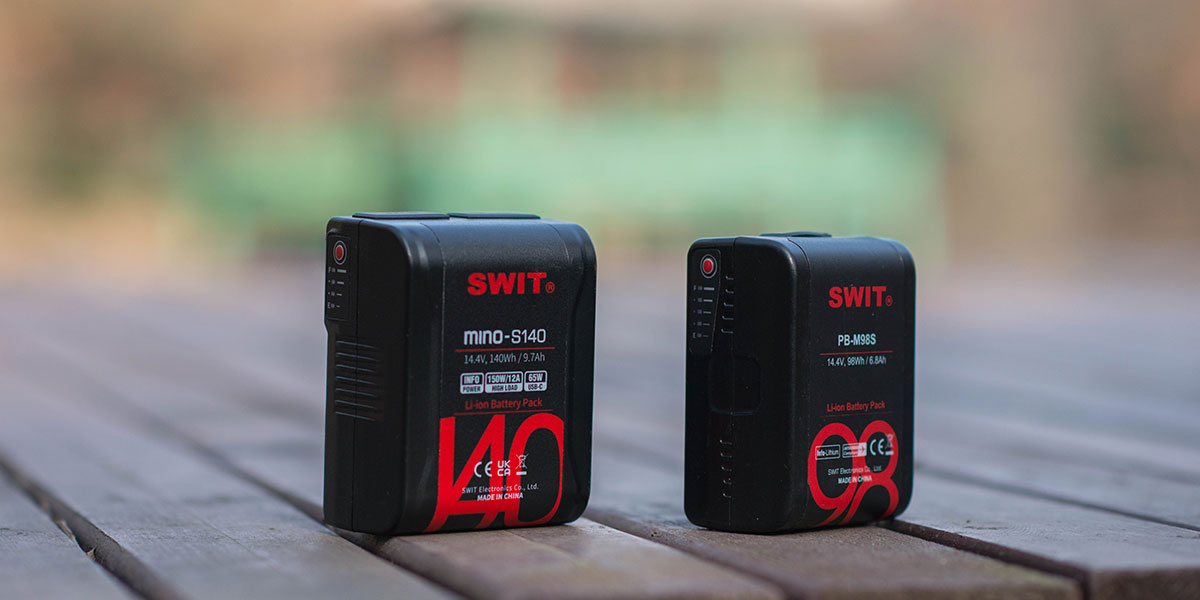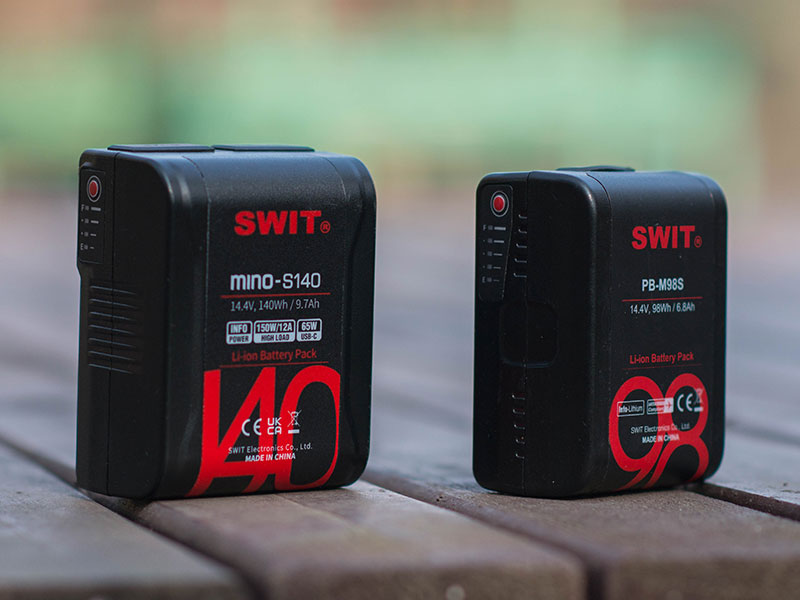 A Little Bigger, Much More Capacity
Comparing with the hot selling SWIT 98Wh Pocket V-mount battery, the new MINO-S140 provides 43% more capacity, but still with tiny size for convenient carrying.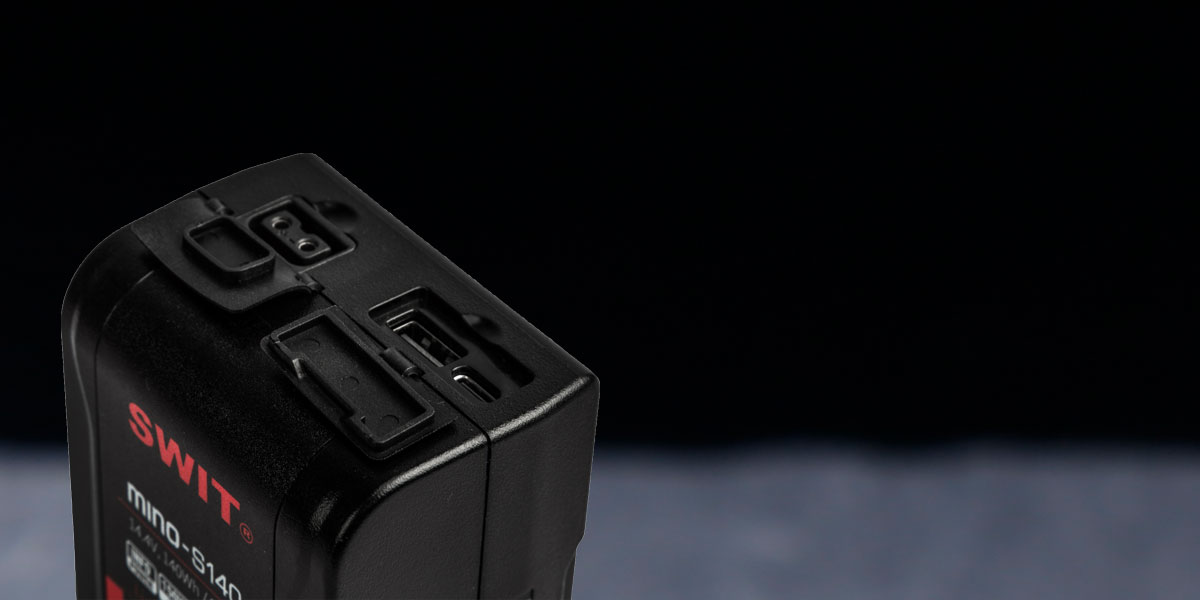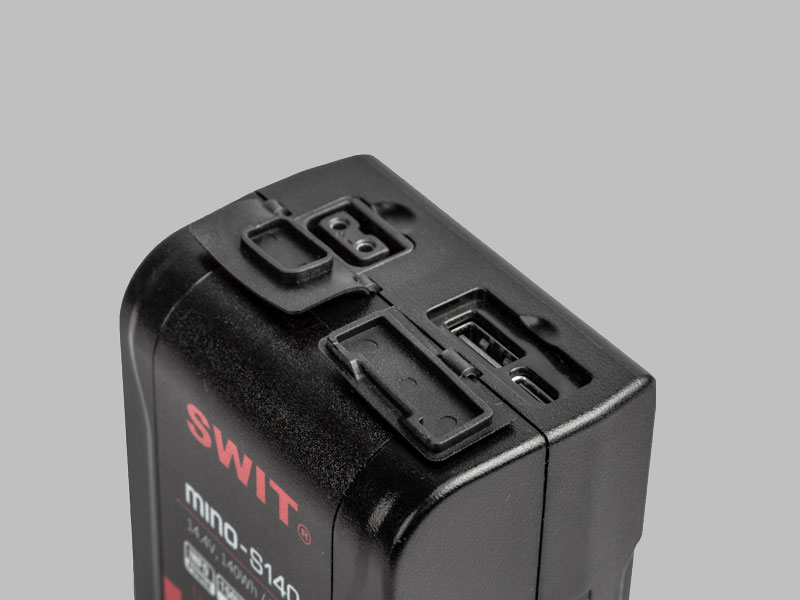 D-tap, USB-A and USB-C
The tiny size MINO-S140 didn't compromize on DC sockets.
D-tap x1 - 120W/10A high load (Support charging input) USB-A x1 - 5V/2A output
USB-C x1 - 65W output and 48W charging input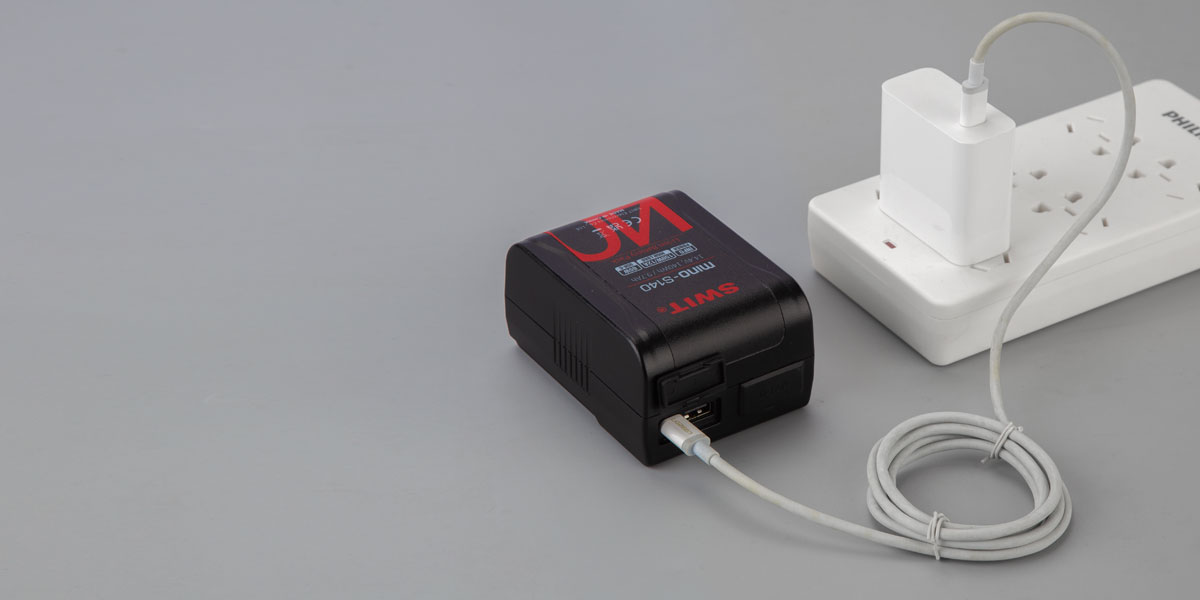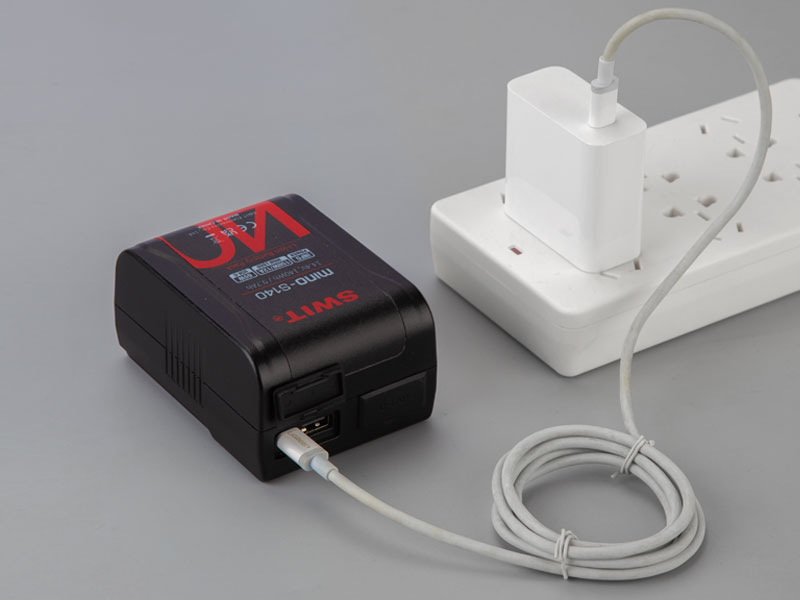 USB-C 48W Charging Input
MINO-S140 battery can be charged by USB-C charger, supports PD 5V 2.4A, 9V 2.4A, 12V 2.4A, 15V 2.4A and Max 20V 2.4A, which means you can fully charge the 140Wh battery within 3.5 hours.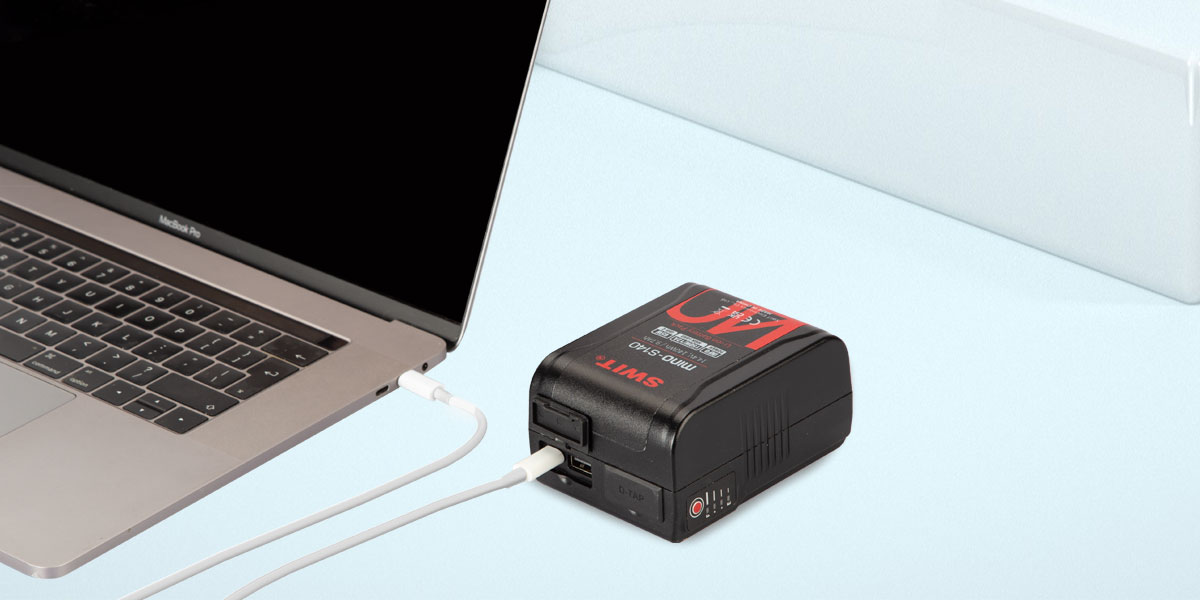 USB-C 65W Power Output
You can power laptop via USB-C by MINO-S140 battery on the filmset. Supports 5V 3.25A, 9V 3.25A, 12V 3.25A, 15V 3.25A and Max 20V 3.25A, BC1.2, PD2.0/3.0, QC2.0/3.0, FCP, SCP multiple protocols.
(For Macbook Air/13, Macbook Pro 13/15/16, Huawei Matebook E/12/X13/XPRO, Thinkpad, HP, ASUS, Dell and almost all laptops with USB-C ports)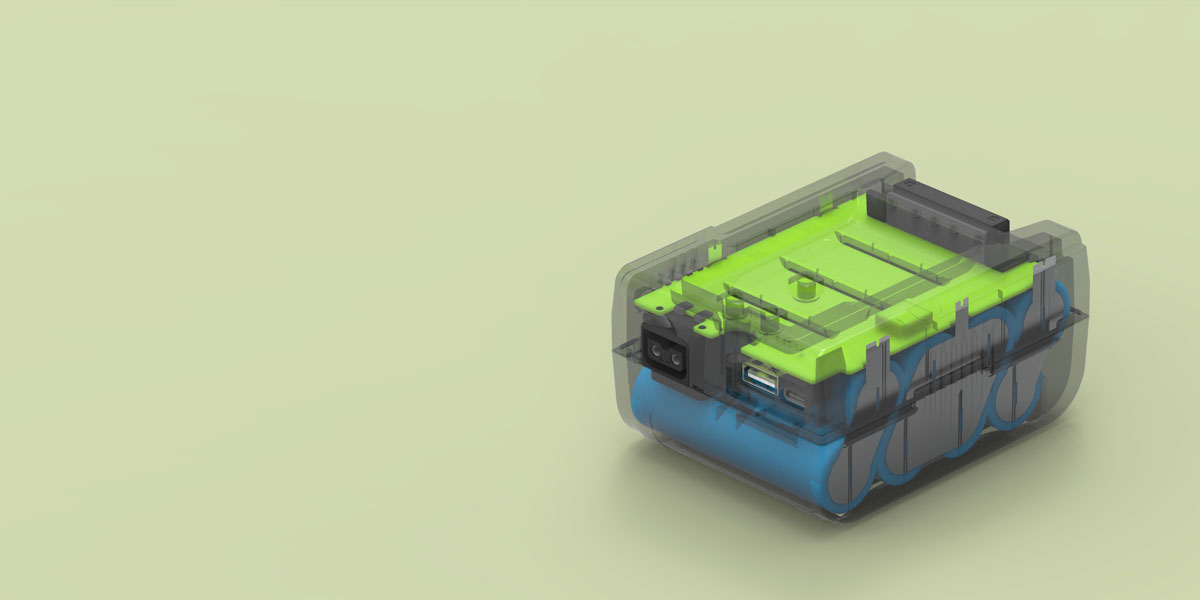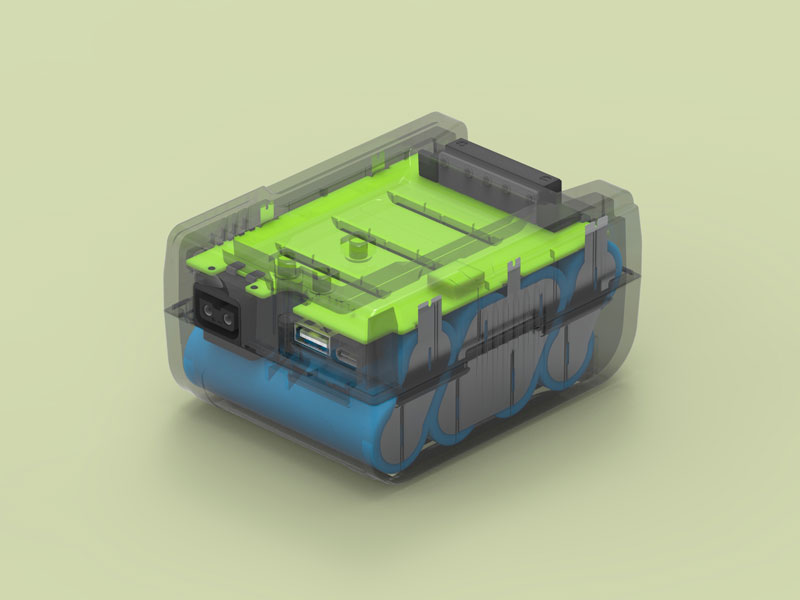 Wire-Free Internal Tech
MINO-S140 has innovative "Wire-Free" internal technic. All the cells, D-tap, USB-A, USB-C, power indicator devices are directly soldered onto PCB, no connecting wires, to reduce internal resistance effectively, and make the circuit stable, safe, and reliable.

Battery plate

V-mount

Nominal voltage

14.4V

Capacity

140Wh, 9.7Ah

Power IN&OUT

Electrodes: 150W 12A out, 16.8V 3A in

D-tap: 120W 10A out, 16.8V 3A in

USB-A: 10W, 5V/2A out

USB-C: Max 65W out, 5V/9V/12V/15V/20V(Max) 3.25A

BC1.2, PD2.0/3.0, QC2.0/3.0, FCP, SCP

Max 48W in, 5V/9V/12V/15V/20V(Max) 2.4A

Dimension

105×79.6×55.5mm (Fit RED Raptor)

C

harging Temperature

0-40°C

Discharging Temperature

-20°C-50°C (Capacity and Max Load may decrease when operating below 0°)

Net weight

Net 713g; With package0.75kg
4x6A Super Fast V-mount Charger

4-ch simultaneous charging with 6A super fast charging current; color LCD screen