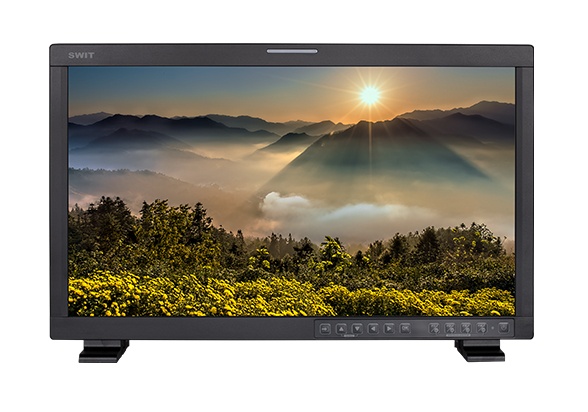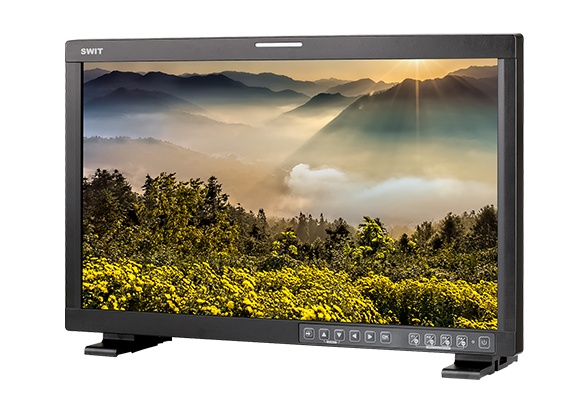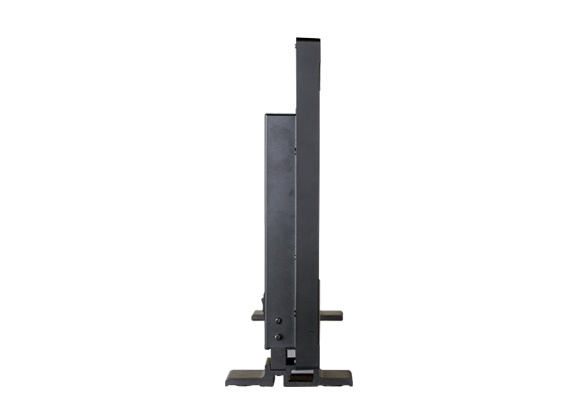 › 21.5" 1920×1080 non-glaring LCD
› 8-bit LCD, 12-bit internal process
› 1000 nits high bright
› 3G/HD/SD-SDI, HDMI and CVBS
› HDR LUTs: HLG & Dolby vision PQ
› Multi-camera logs to Rec.709
› DIT user 3DLUT cube upload by USB
› Waveform / Vector scope / Histogram
› 16-ch embedded audio meters
› Peaking focus assist with precision adjustment
› Exposure assist / Zebra / Blue only
› USB firmware upgrade
› V-mount or 4-pin XLR or AC input
› C-stand mountable (optional)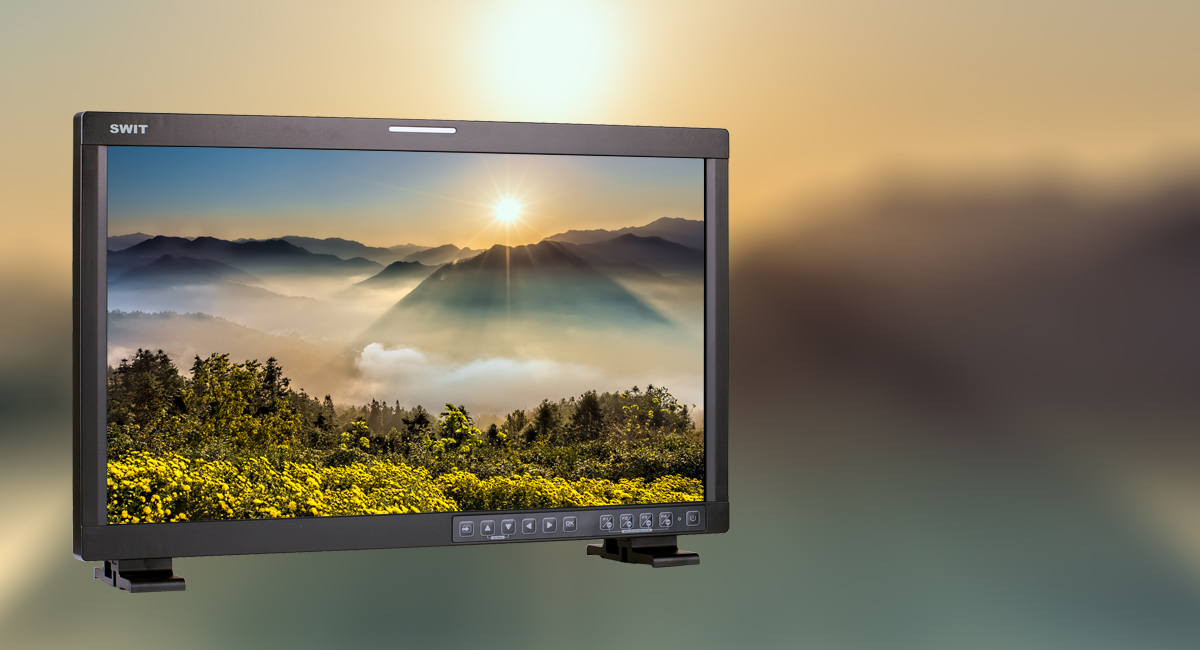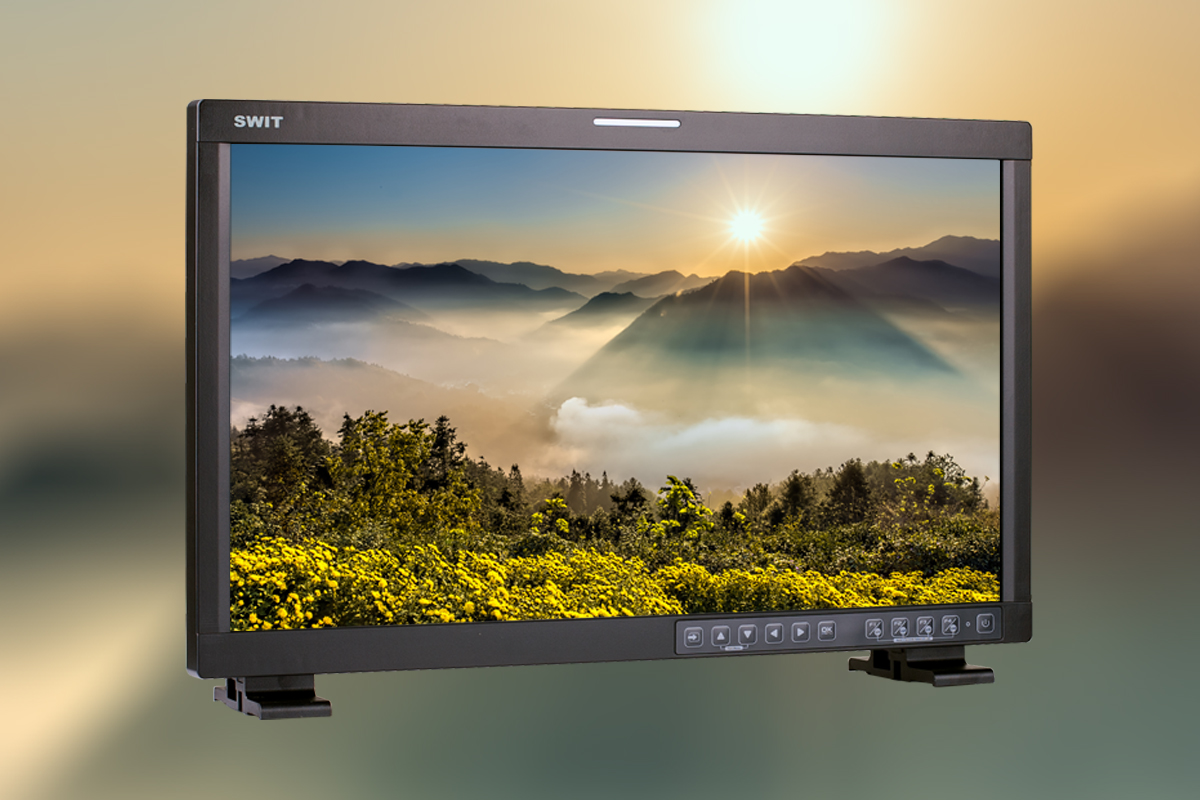 21.5-inch 1000nit LCD
The FM-21HDR monitor adopts a 21.5 inch LCD panel with LED backlight, 1000nits high brightness. The native resolution is Full HD 1920×1080, contrast 1000:1, and viewing angle is Horizontal: 178° / Vertical: 178°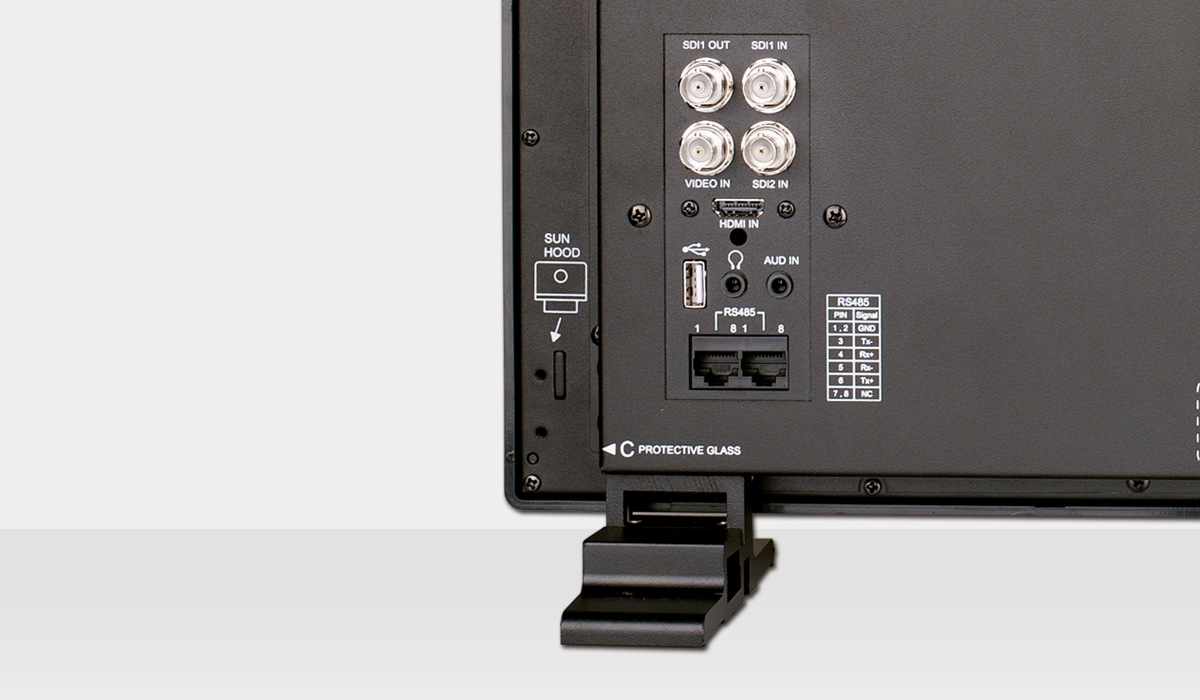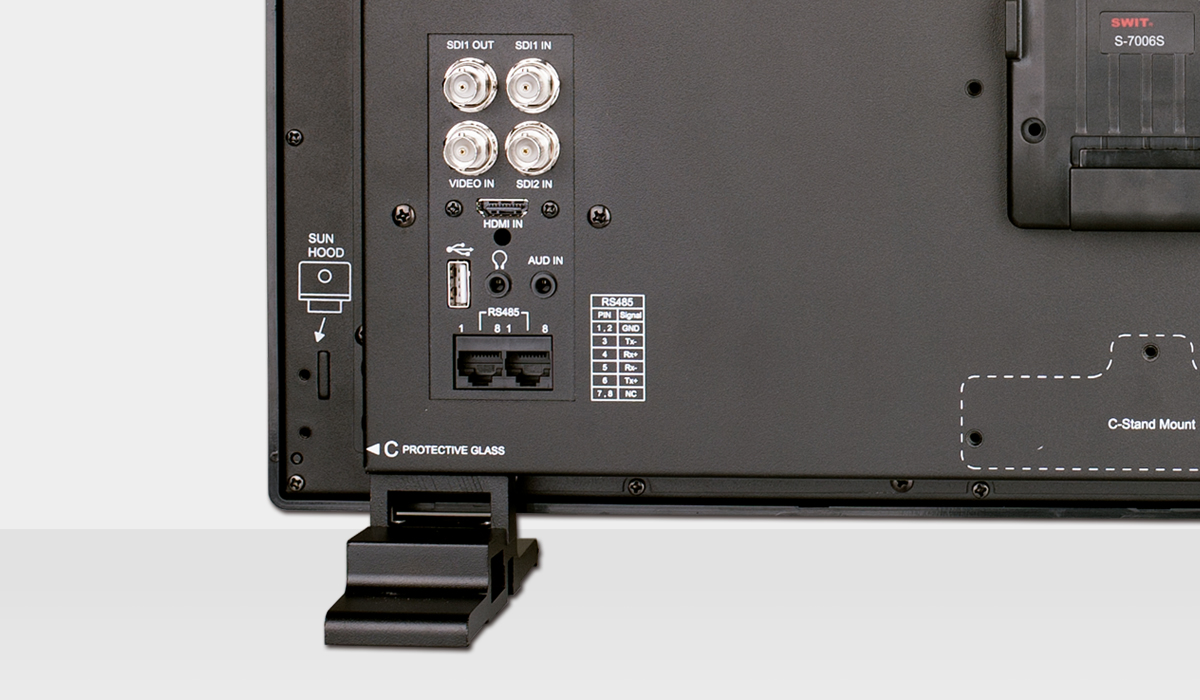 Input/Output Interfaces
3G-SDI, HDMI
FM-21HDR monitor supports:
3G/HD/SD-SDI input × 2
3G/HD/SD-SDI loop output × 1
HDMI 1.3 input × 1
3.5mm analog audio input × 1
3.5mm analog audio output × 1
RS485 UMD input × 1
RS485 UMD output × 1
USB-A LUT/Firmware input × 1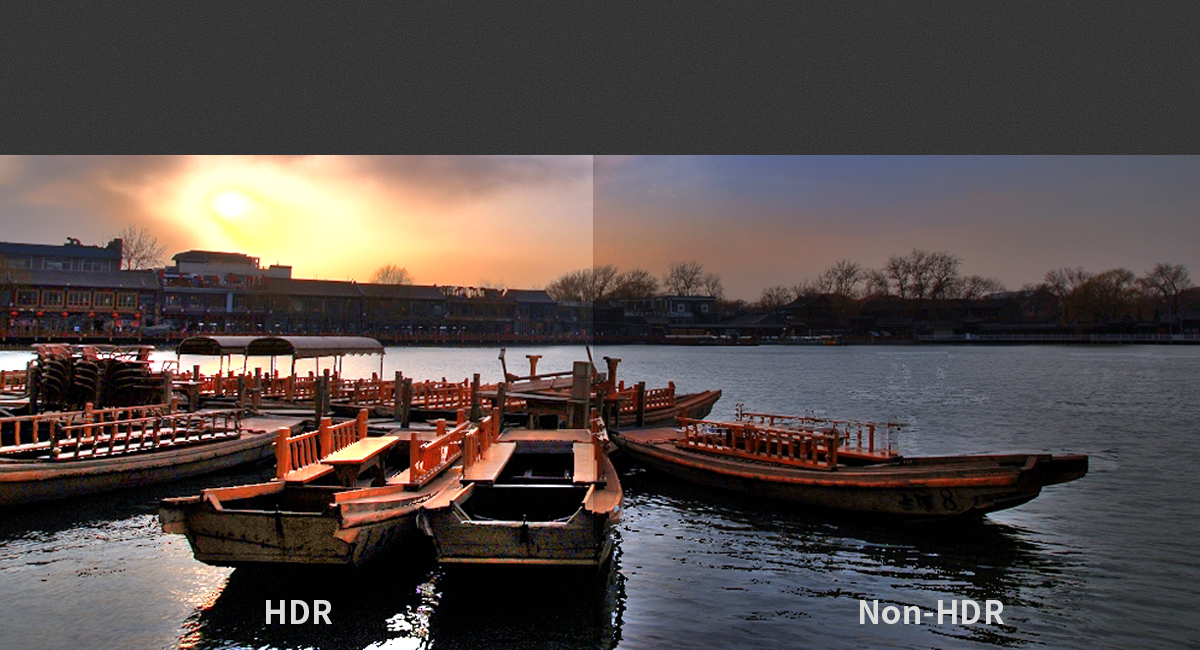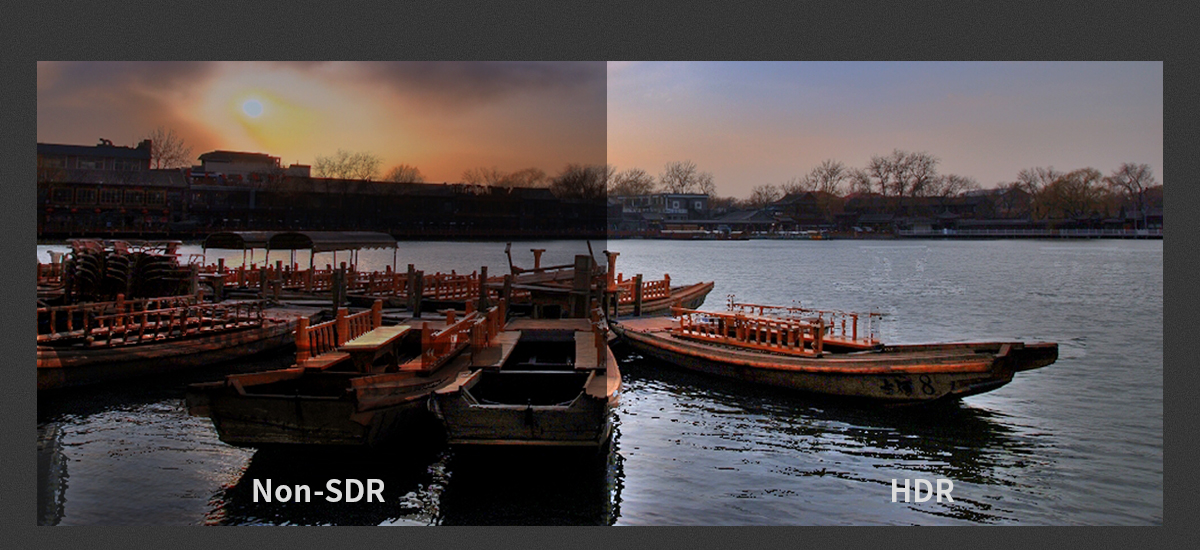 Built-in HDR/SDR LUTs
With 1000nit high brightness, FM-21HDR provides multi-camera logs to HLG/PQ HDR or Rec709 SDR monitoring, including: Log-C, S-log2/3, C-log2/3, V-log, RED log etc.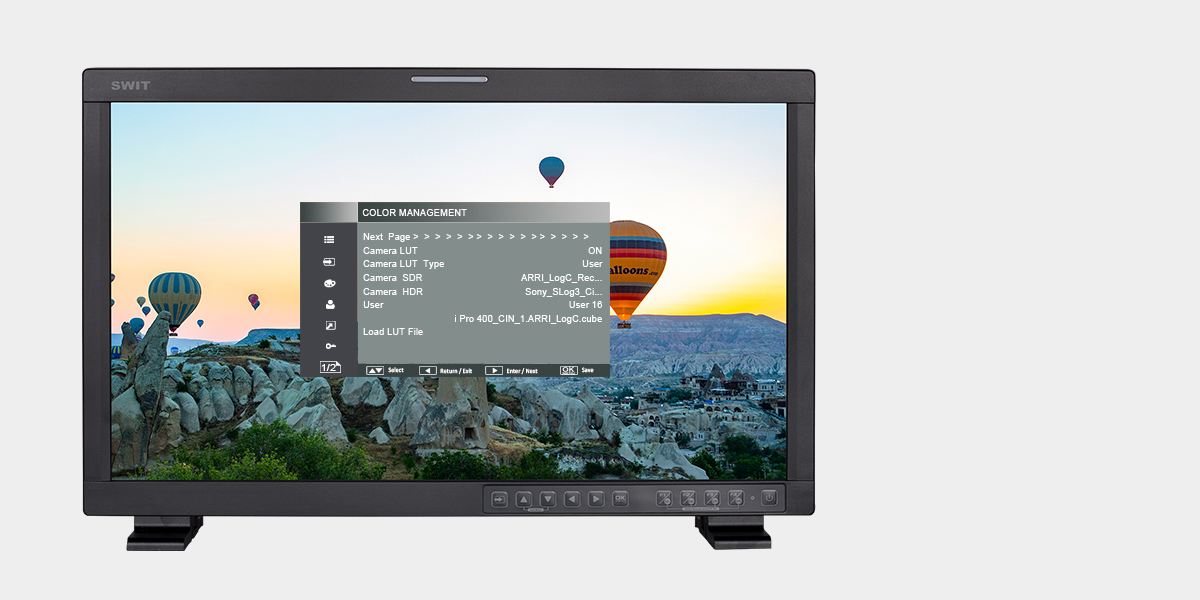 User LUTs Upload
You can upload User 3DLUT cube or Re-calibrated 3DLUT cube by USB disk. (17x17x17 or 33x33x33 cubes, USB file system FAT32, Max 16x User LUTs can be restored.)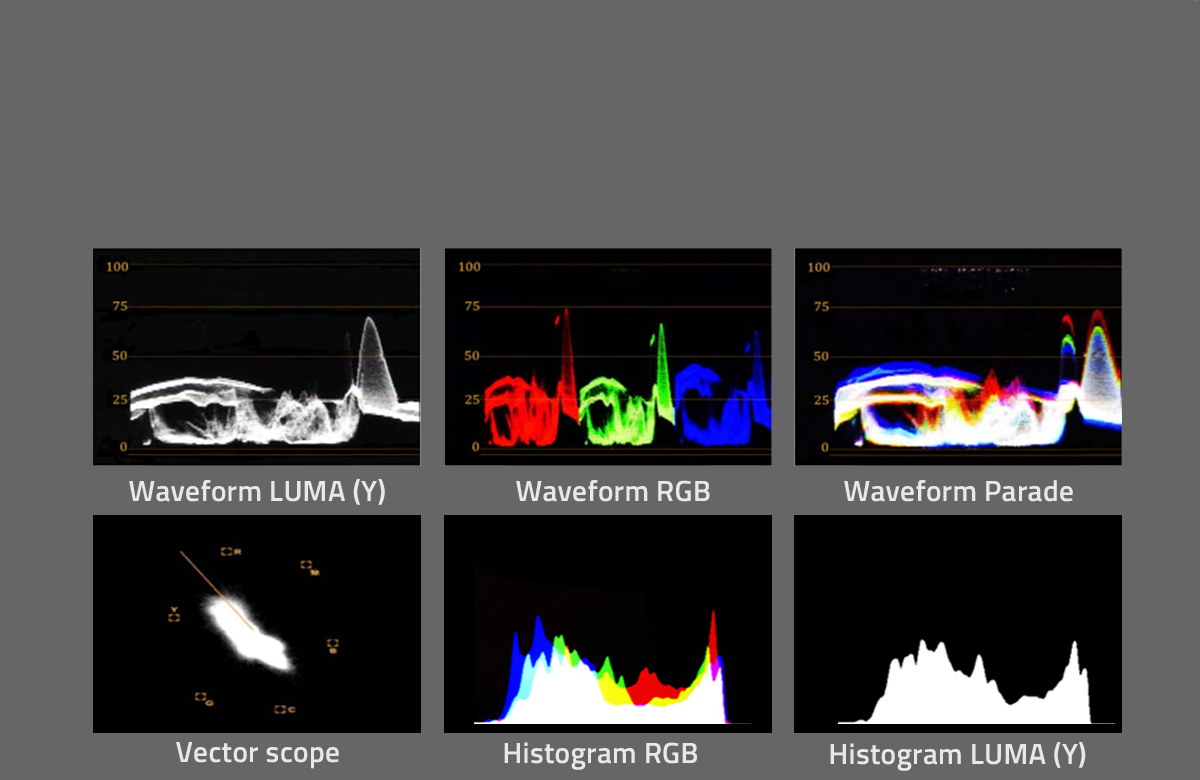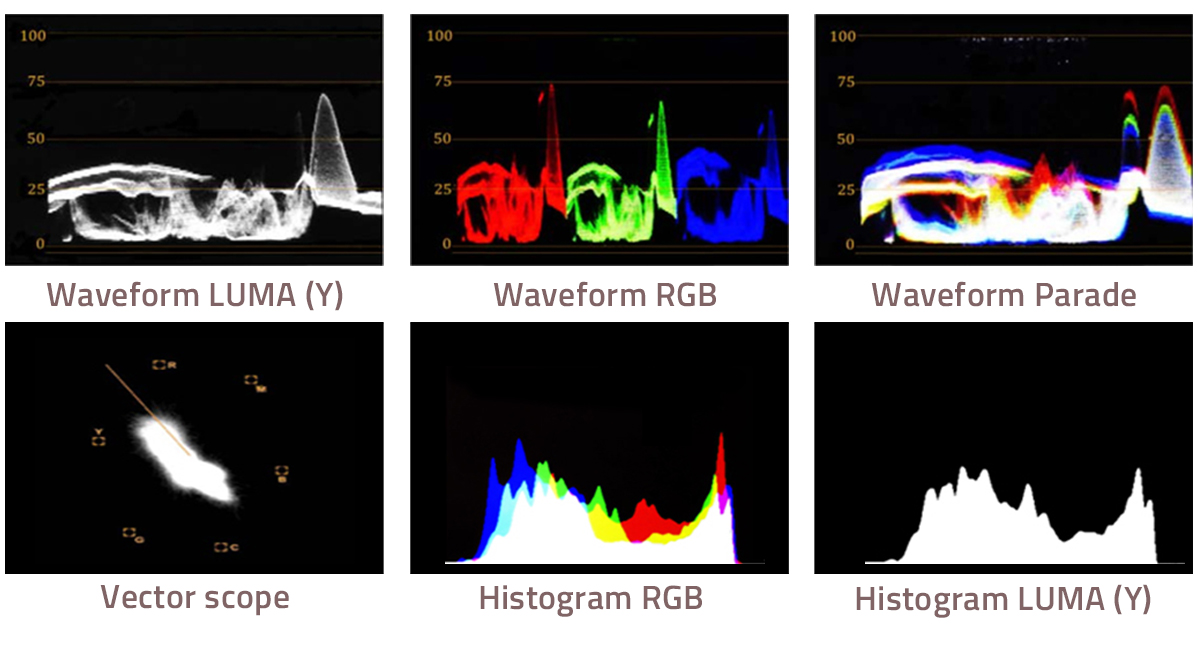 Video Analysis Assistant Pattern
Waveform / Vector scope / Histogram
FM-21HDR supports video analysis assistant patterns includes: Waveform (Y/Pb/Pr/R/G/B), Vector scope, Histogram (R/G/B/Y), to convert the digital video quality info (Luma, Color, Saturation, etc) to patterns, and the patterns can be switched on/off individually, select display position (Up/Down/Left/Right), size, color, and translucence.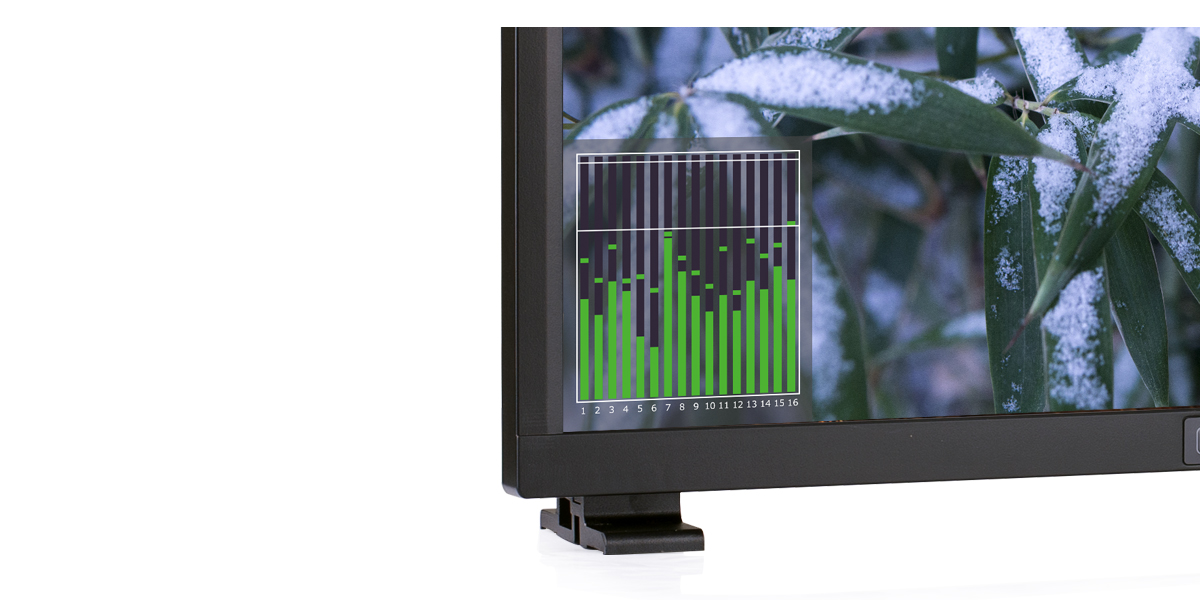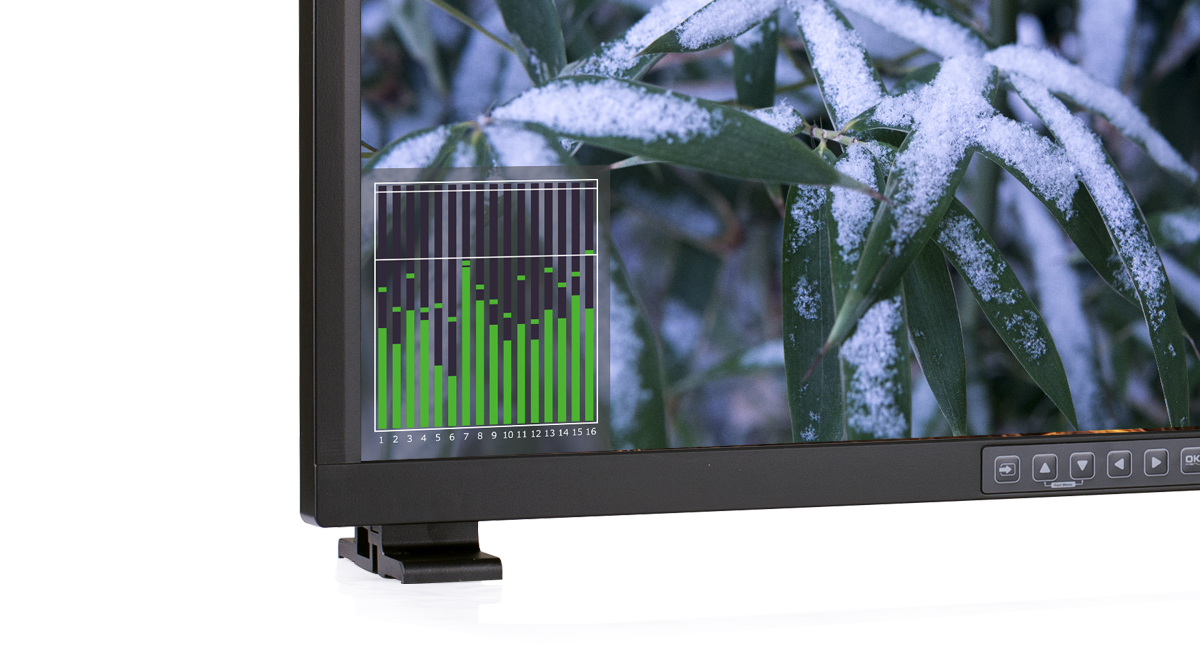 Embedded audio monitoring
Up to 16-ch meters
The monitor can display 16-ch embedded audio meters.
The display mode can be:
1. CH1-2
2. CH1-16
3. CH1-4 and CH5-8
4. CH1-4 and CH9-12
5. CH1-4 and CH13-16
6. CH5-8 and CH9-12
7. CH5-8 and CH13-16
8. CH9-12 and CH13-16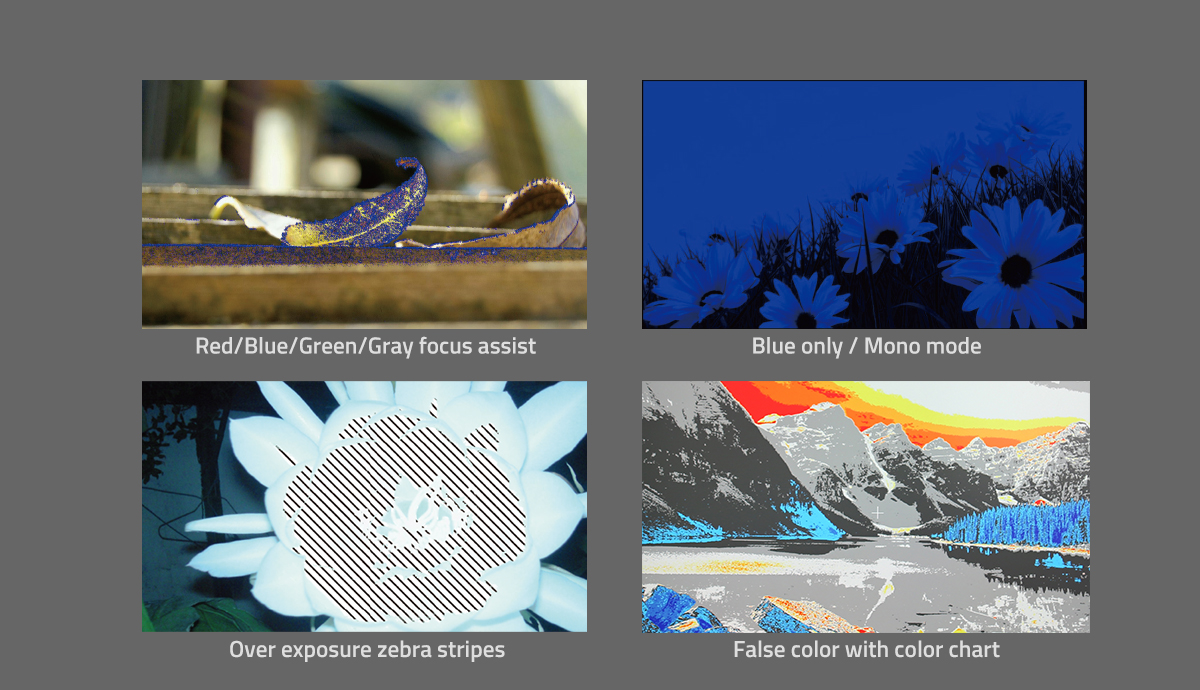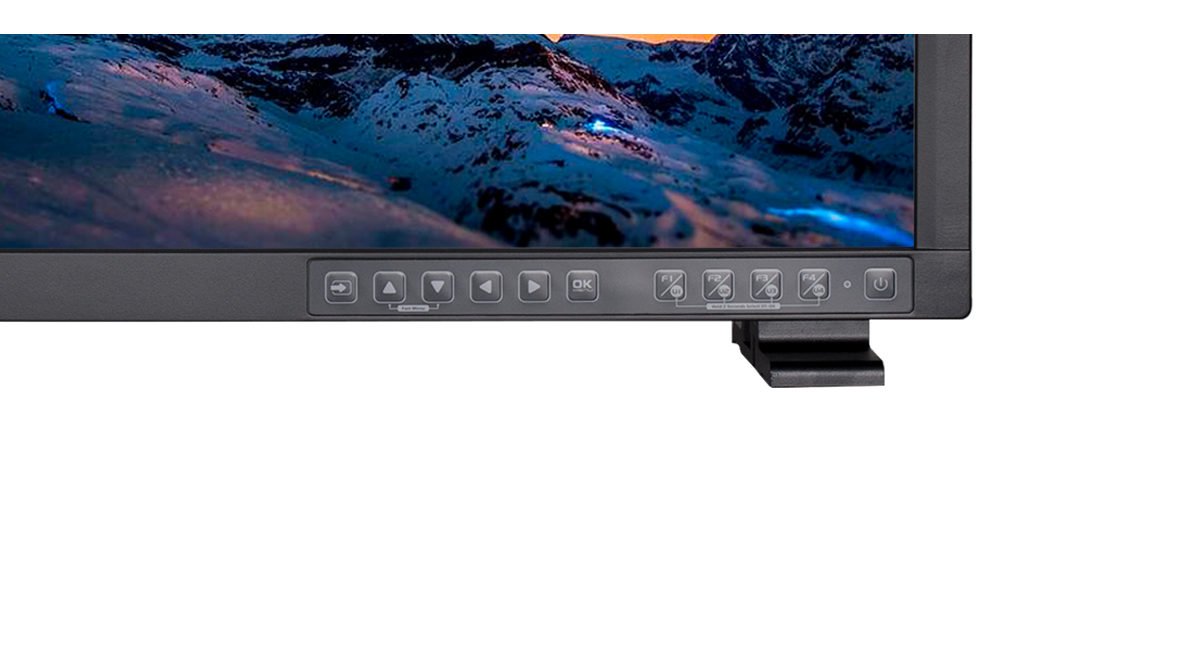 Function Keys Assign
4 User Presets of Function Keys restore
There're 4 F-keys to assign different functions, and you can make independent assignments and restore in 4 User Profiles. Long Press F1/U1, F2/U2, F3/U3, F4/U4 button to recall User 1/2/3/4 with different F1/2/3/4 assignments.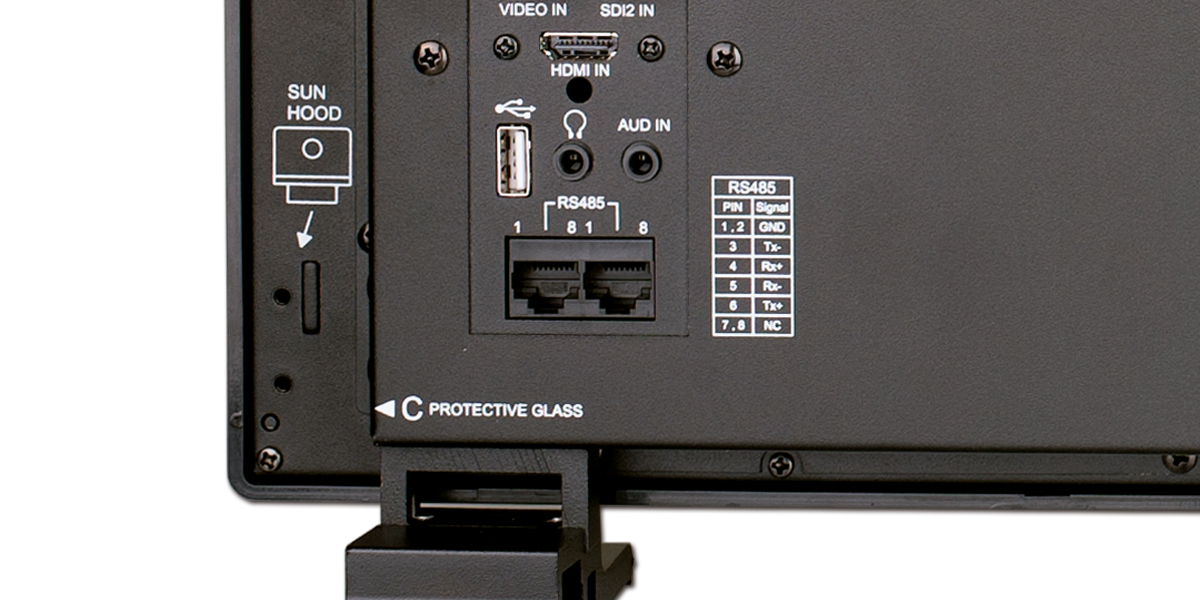 TSL UMD and TALLY
FM-21HDR supports TSL 3.1 and 4.0 protocol UMD display and front TALLY light via RJ45 (RS485) port in the rear panel, input and output.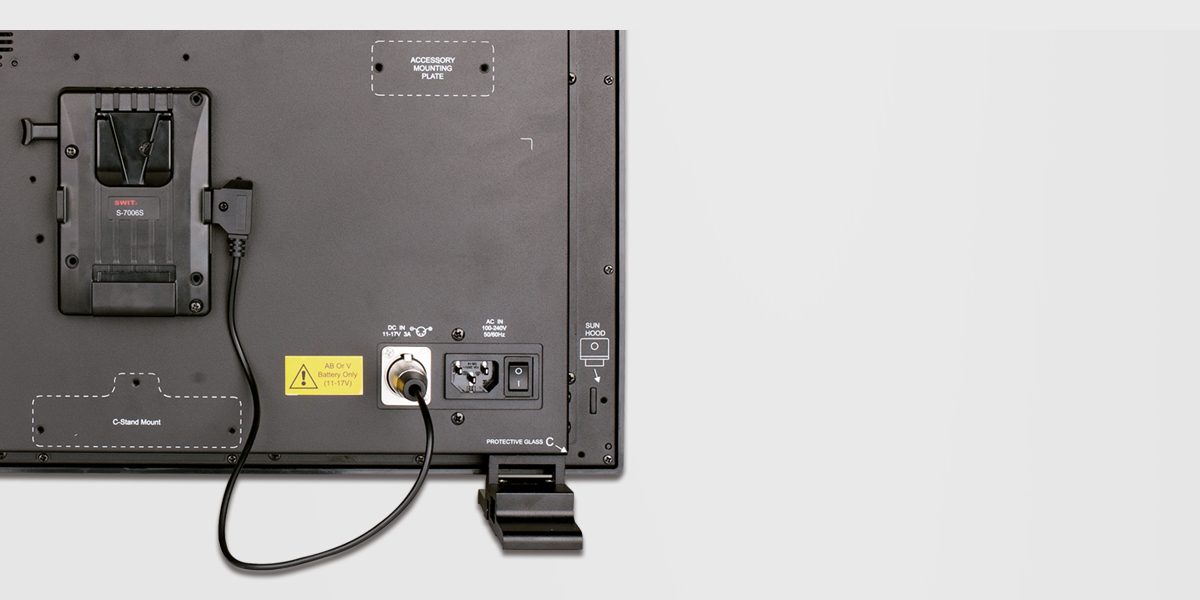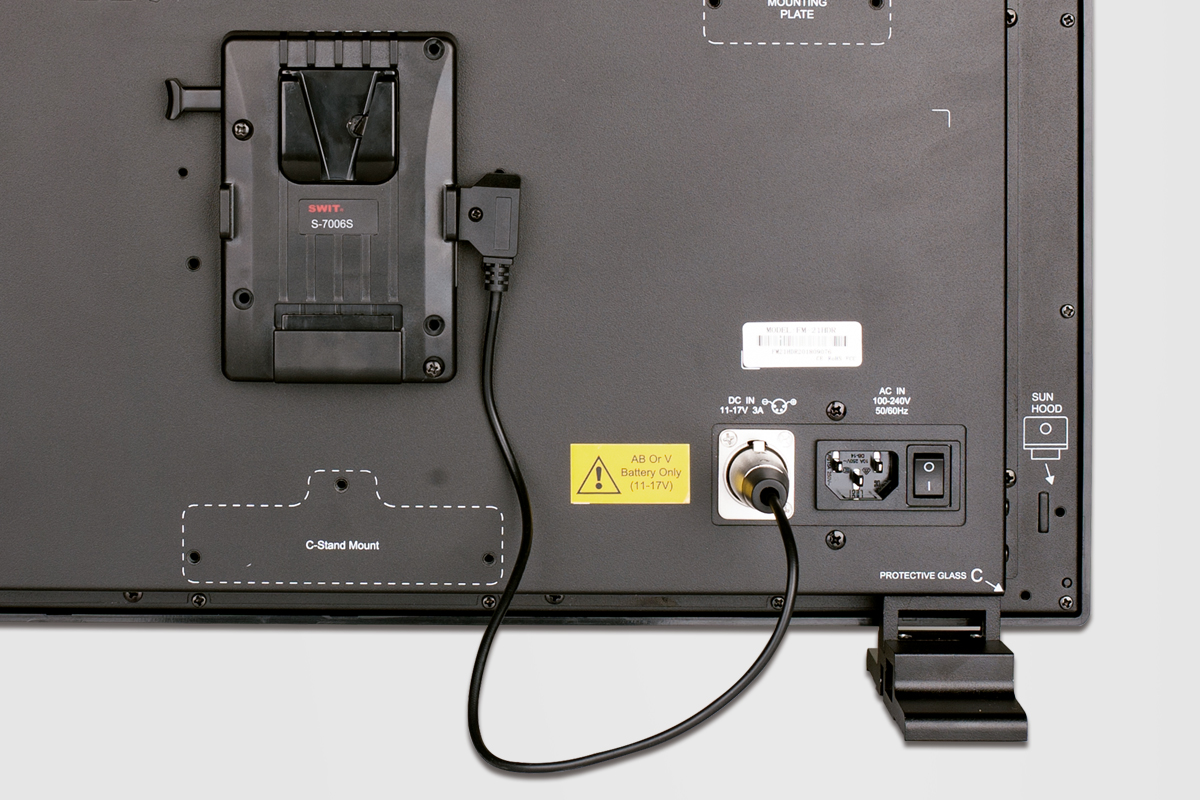 Various Power Input
V-mount / 4-pin XLR / AC
FM-21HDR provides 11-17V 4-pin XLR input and 100-240V AC input.
A V-mount plate is pre-installed so that you can attach V-mount battery to power the monitor via D-tap to 4-pin XLR cable.

The power consumption is 55W.

LCD Performance
| | |
| --- | --- |
| Size | 21.5 inches |
| Display area | 476.64×268.11mm |
| Resolution | 1920×1080 |
| Aspect ratio | 16:9 |
| Brightness | 1000cd/m2 |
| Contrast | 1000:1 |
| Color | 16.77 million colors |
| Viewing angle | Horizontal: 178°; Vertical: 178° |
Input
| | |
| --- | --- |
| BNC ×2 | 3G/HD/SD-SDI input |
| BNC ×1 | CVBS input |
| HDMI ×1 | HDMI 1.3 input |
| 3.5mm ×1 | Analog audio input |
| USB ×1 | User LUTs upload and Firmware upgrade |
| RS485 ×1 | TSL 3.1/4.0 input |
Output
BNC ×1

3G/HD/SD-SDI loop output

3.5mm ×1

SDI, HDMI embedded audio and analog output

RS485 ×1

TSL 3.1/4.0

output
Video Format
SDI

1080p (60 / 59.94 / 50)

1080i (60 / 59.94 / 50)
1080p (30 / 29.97 / 25 / 24 / 23.98)
1035i (60 / 59.94)
1080psf (30 / 29.97 / 25 / 24 / 23.98)
720p (60 / 59.94 / 50)
480i (59.94)
576i (50)

HDMI

480i/ 576i / 480p / 576p
1080i (60 / 59.94 / 50)
720p (60 / 59.94 / 50)
1080p (60 / 59.94 / 50 / 30 / 29.97 / 25 / 24 / 23.98)
General
| | |
| --- | --- |
| Input voltage | DC / battery 11V-17V 3A, AC 100-240V, 50/60Hz |
| Power consumption | 55W |
| Working temperature | 0°C~+50°C |
| Working humidity | 10%~90% |
| Storage temperature | -15°C~+60°C |
| Storage humidity | 10%~90% |
| Dimensions | 517×319×74.3mm |
| Net weight (main body) | Net 5.7kg; With package 9.8kg |