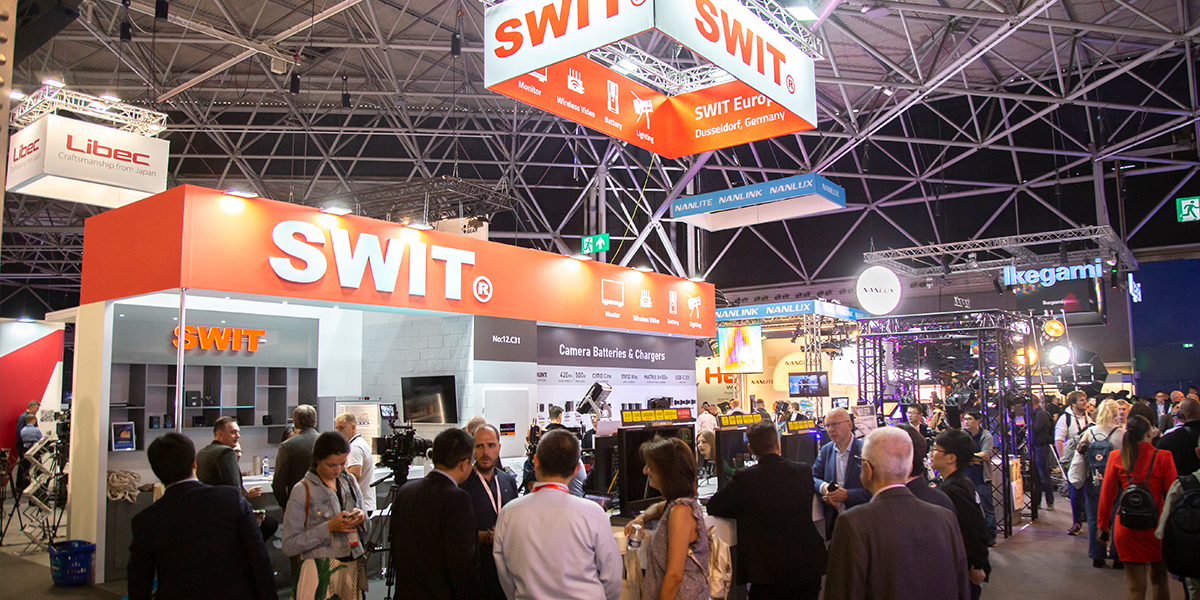 IBC 2023 was held at the Amsterdam RAI International Exhibition and Congress Centre in the Netherlands from September 15th to 18th. The SWIT European team and SWIT headquarters team came together to present a comprehensive range of solutions for industry.

Professional Power Solutions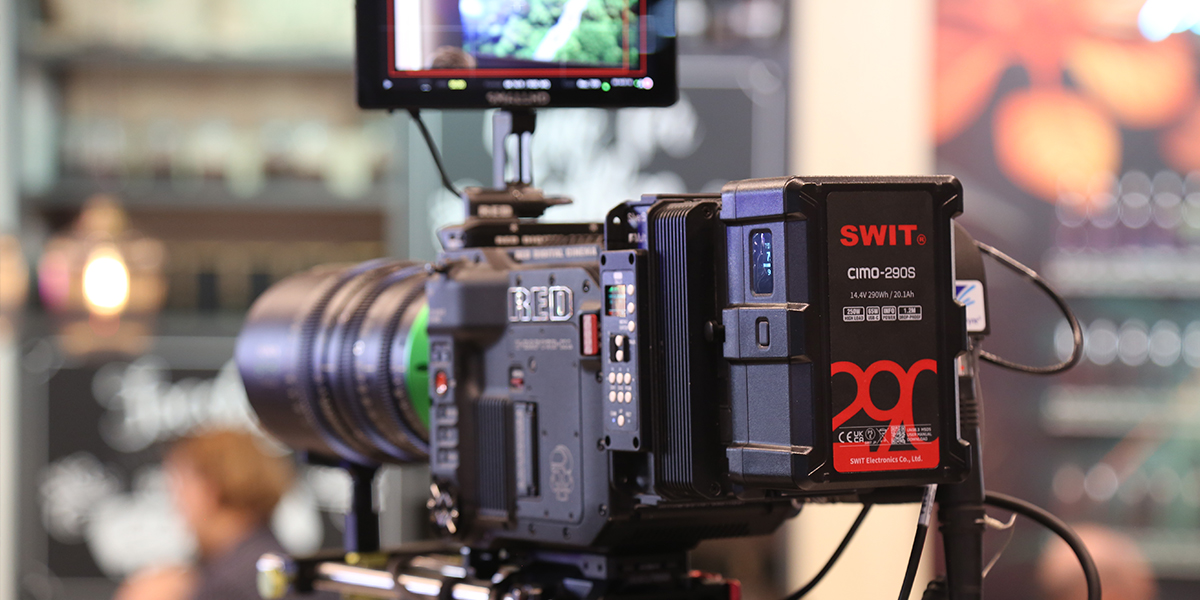 CIMO-290S on RED V-Raptor XL
This time, SWIT showcased the new V-Mount battery series CIMO for professional film users, including models with capacities of 98Wh, 160Wh, 200Wh, and 290Wh. This battery series features a side OLED display, USB-C input/output capabilities, and a 1.2-meter drop protection, catering to various needs.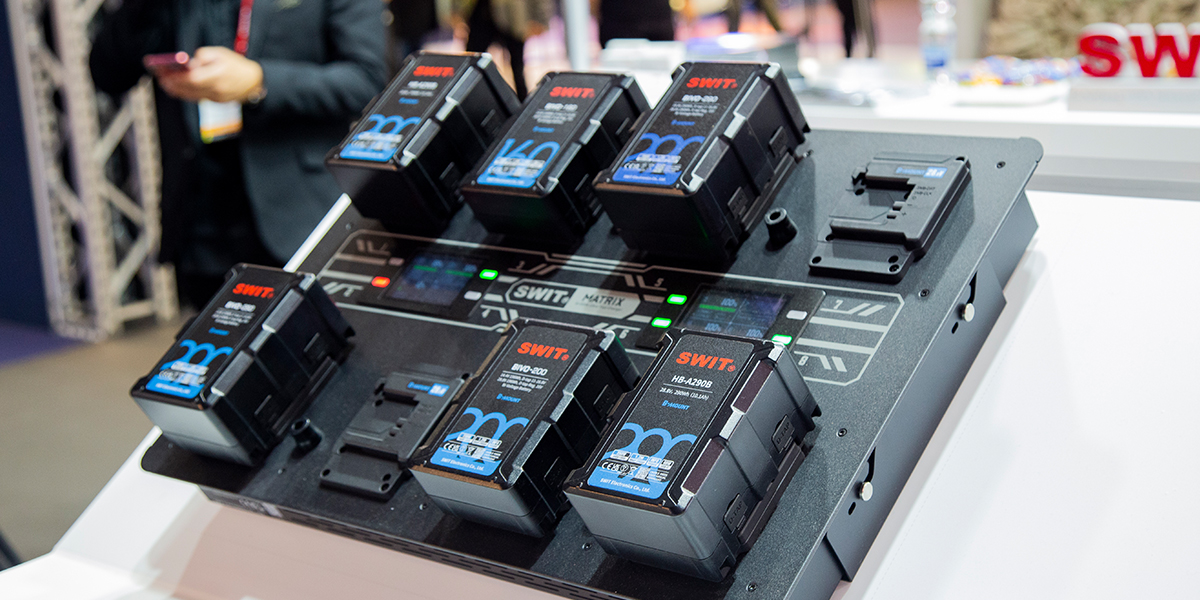 MATRIX Wall Charger (B-mount)
The MATRIX wall charger attracted the attention of numerous European visitors. It offers 8-channel high-speed charging and power management, designed specifically for rental houese and production companies. It comes in V-mount, Gold-mount, and B-mount versions to meet the needs of different equipment.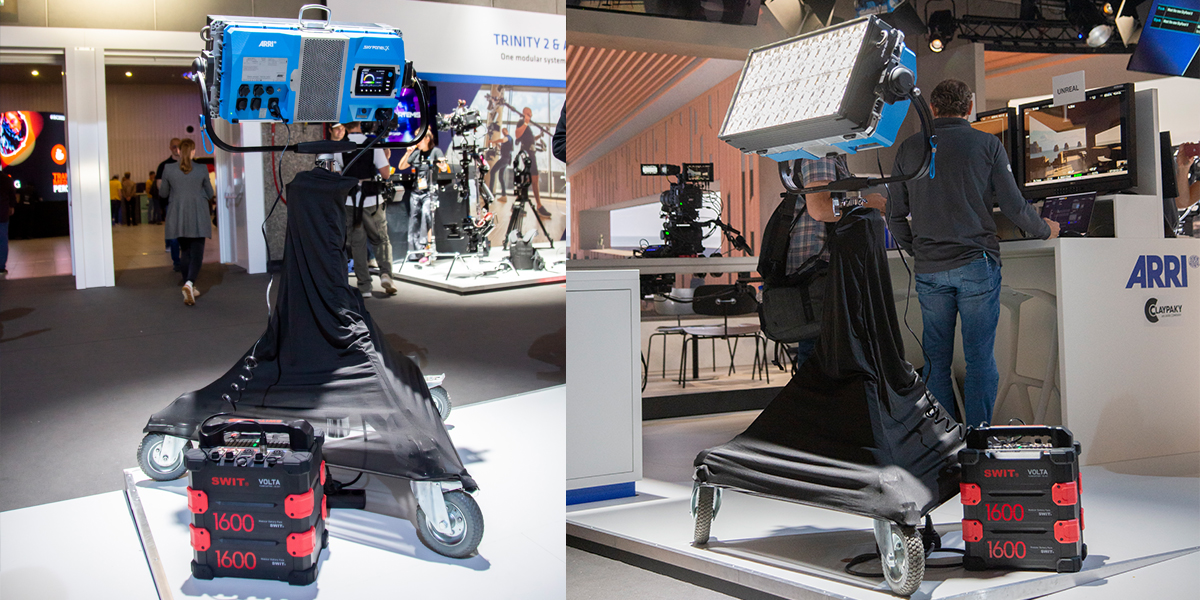 VOLTA provides powerful energy for Skypanel X
The VOLTA floor battery once again stood out, providing full-power support for ARRI's latest Skypanel X.
Modular designed, supports add-on battery units to expand capacity.
Broadcast and Film Lighting Solutions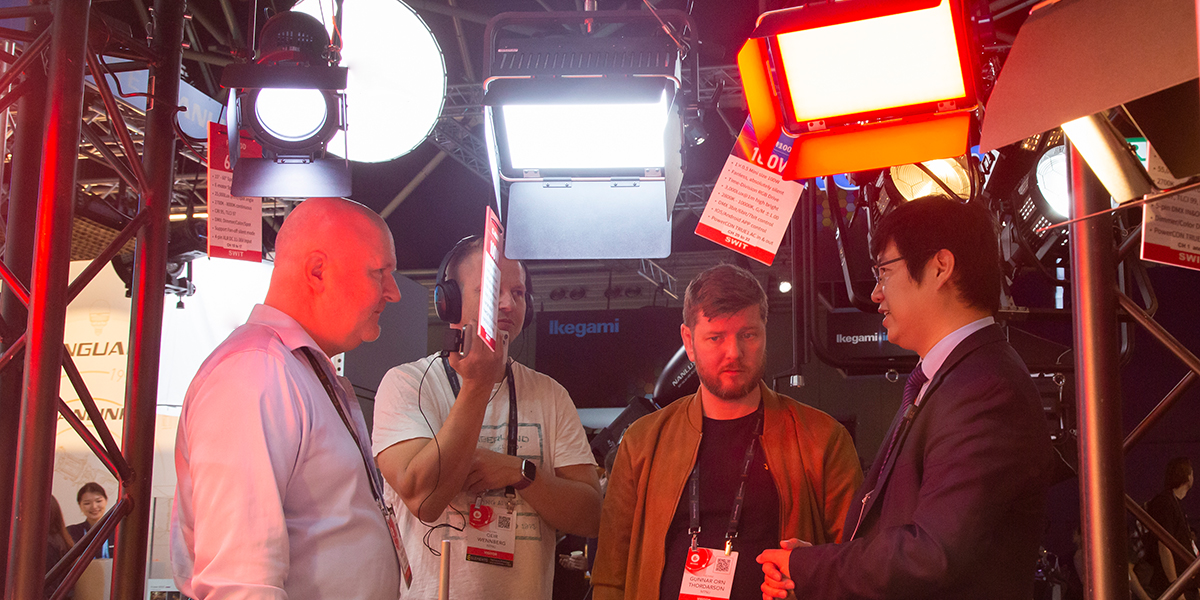 In the lighting product line, SWIT showcased a full range of studio panel lights and spotlight series, offering users a more comprehensive, professional and affordable studio lighting solution.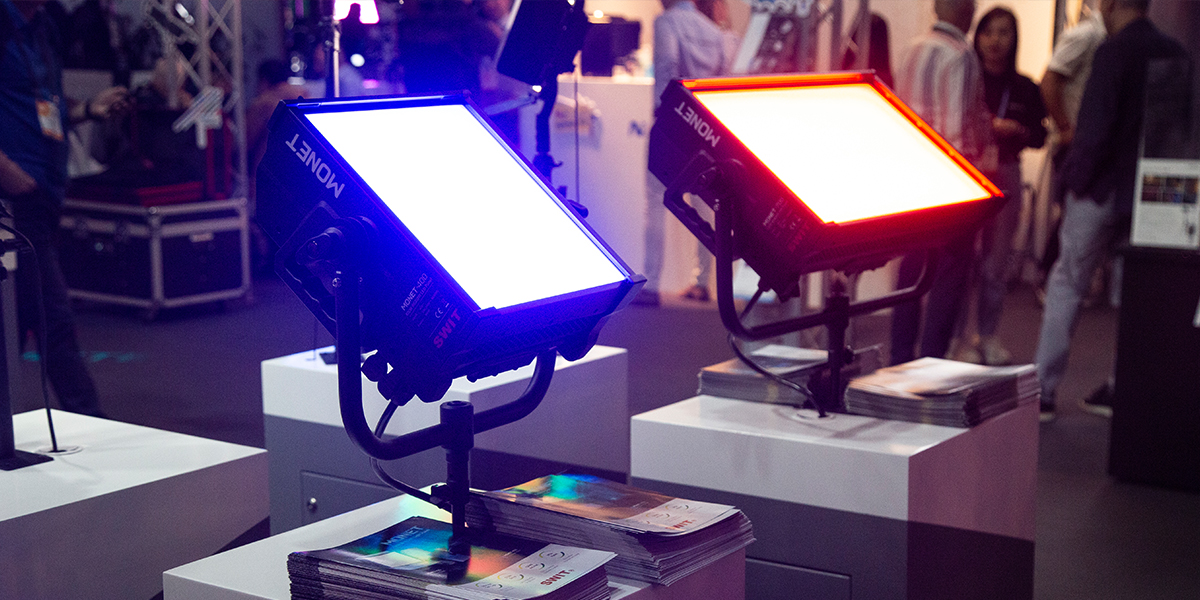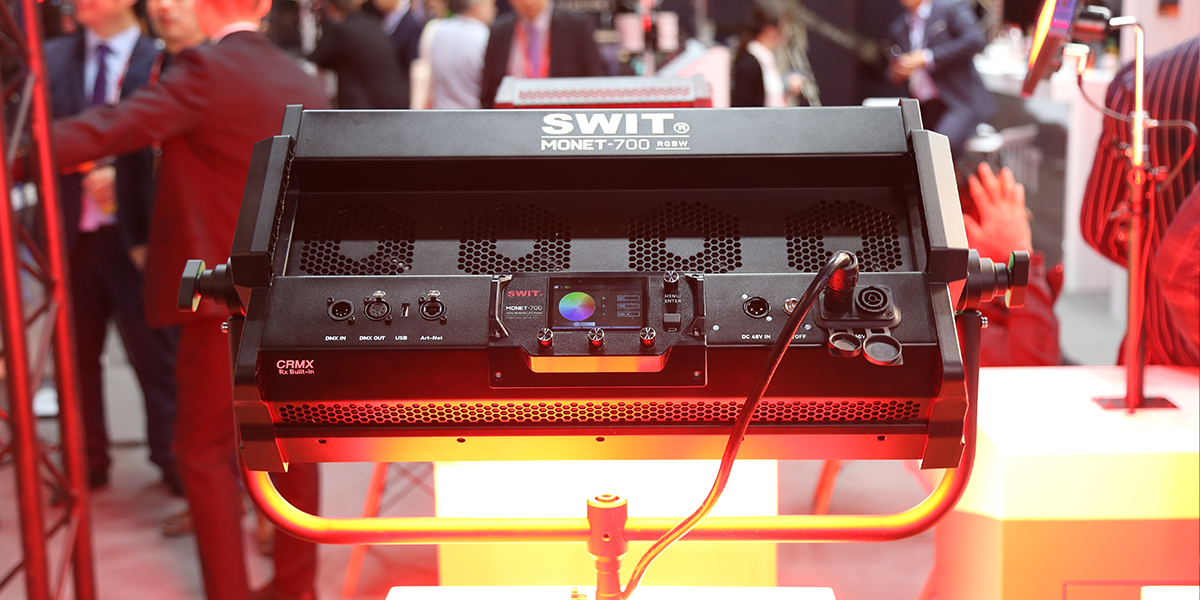 IP54 rated MONET-700 RGBWW Panel Light
SWIT debuted the new MONET series high-power soft panel lights in Europe for the first time, available in 1:1 400W and 2:1 700W versions. These lights have an IP54 protection rating, suitable for outdoor use in all weather conditions, and feature built-in CRMX Lumenradio receivers and quick accessory replacement designs.
4K ST.2110 IP, HDR, NDI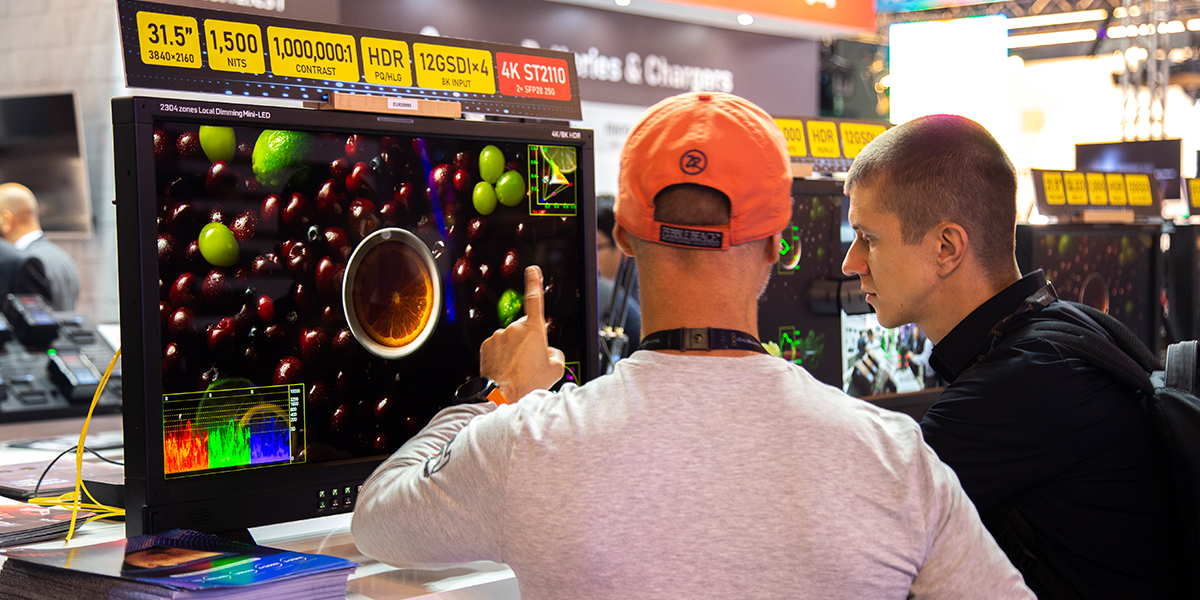 BM-U326MD 4K ST2110 Mini-LED HDR Monitor
The BM-U326MD is the world's first mini-LED UHD monitor with support for 4K ST.2110 input, offering dual SFP inputs for backup, hitless failover, and garnered high attention from many visitors and industry peers. This monitor utilizes SWIT-made local-dimming backlight control technology to achieve full-screen 1500 nits high brightness and a 1,000,000:1 high contrast ratio while also supporting 8K signal input (SQD or 2-SI). Furthermore, it comes with various professional tools and self-calibration functions to meet professional demands.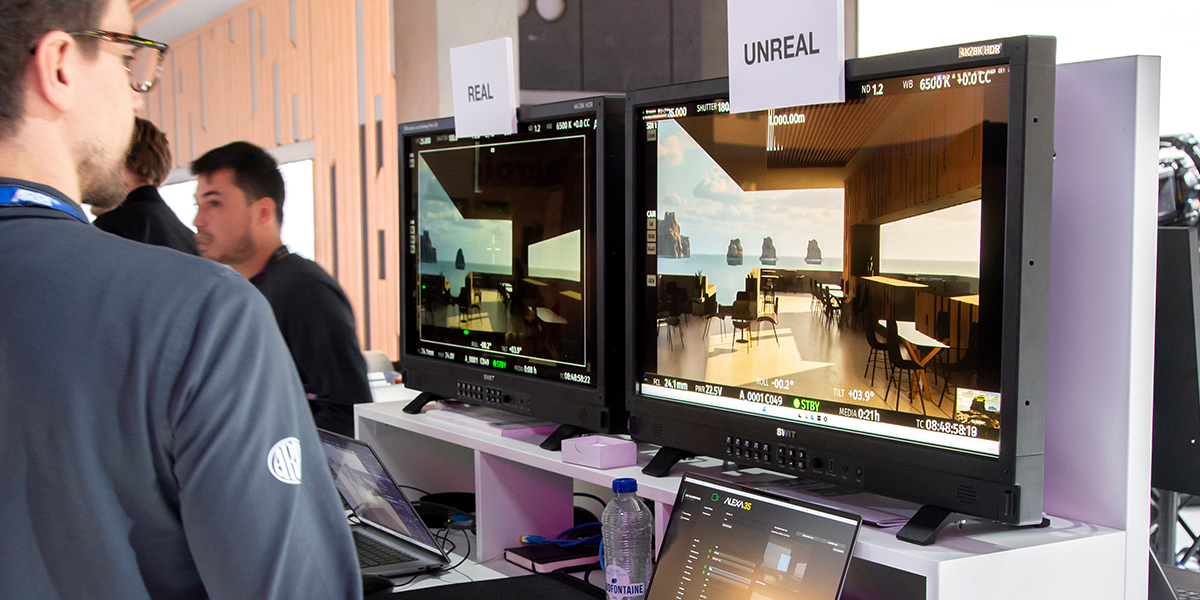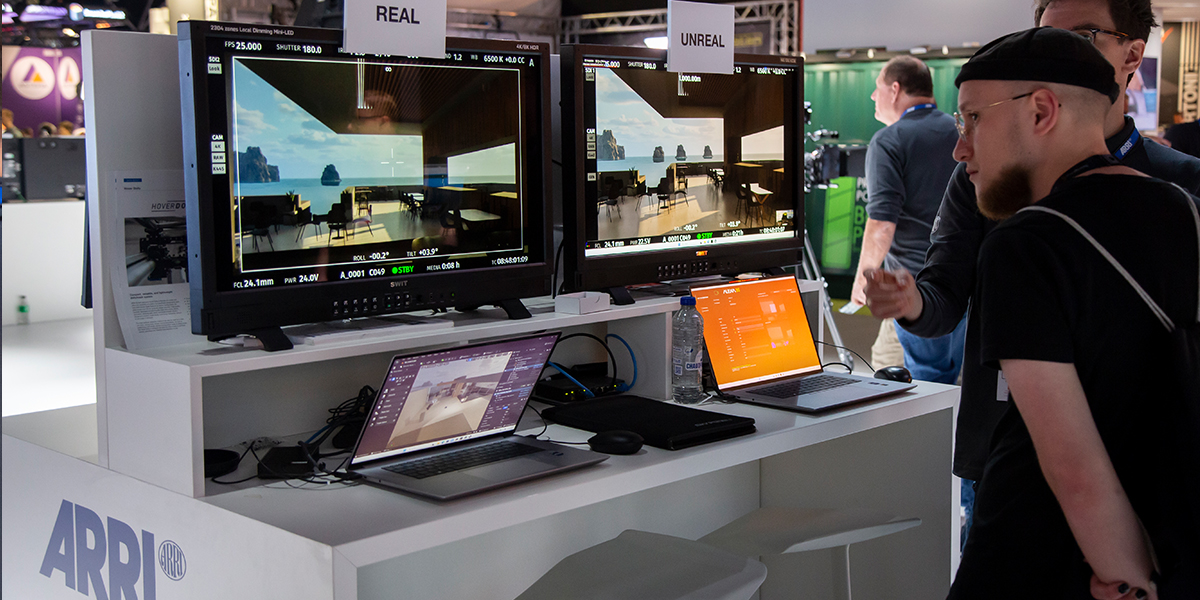 2x BM-U325MD Mini-LED HDR monitors for ARRI's virtual production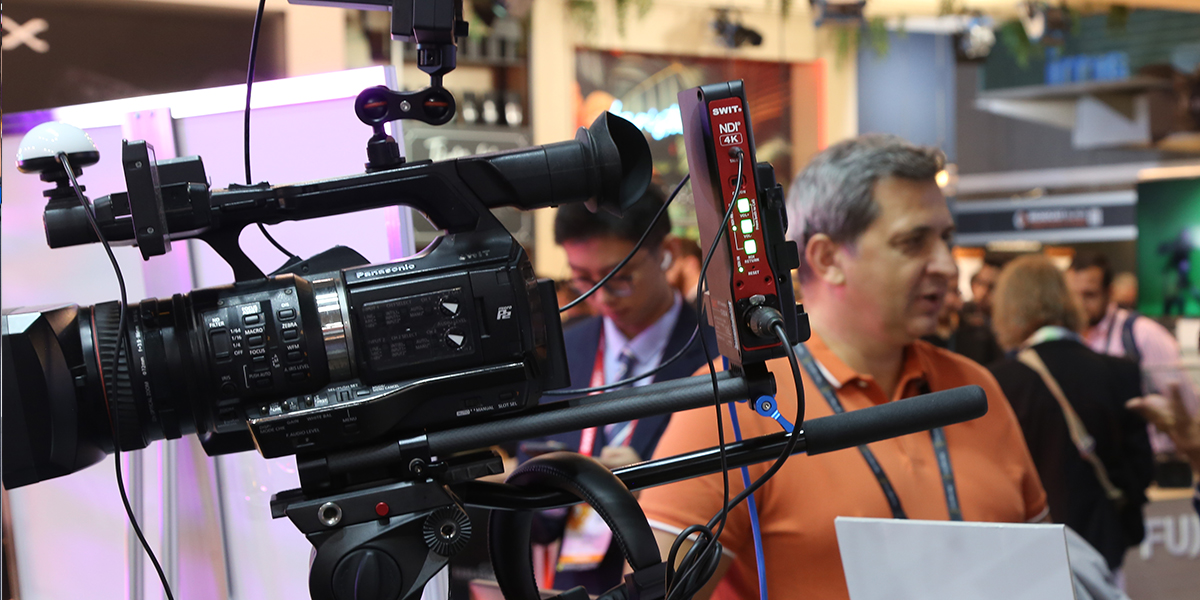 SWIT NDI-EFP System with NDI monitor
In the NDI ecosystem, SWIT presented the NDI EFP system in IBC for the first time, including camera adapters, NDI intercom control unit. The camera's SDI can be encoded into high bandwidth and high quality NDI, connected to the NDI network for live production, supporting full-duplex intercom between the director and the cameraman, NDI return video monitoring, front and rear dual TALLY displays, etc. These provide powerful system-level supporting facilities for the NDI production and broadcasting ecosystem.
During the exhibition, SWIT engaged in in-depth discussions with numerous media outlets, partners, and renowned companies in the industry, collectively driving the industry's development. Customer inquiries and feedback will also serve as vital references for the research and optimization of SWIT products.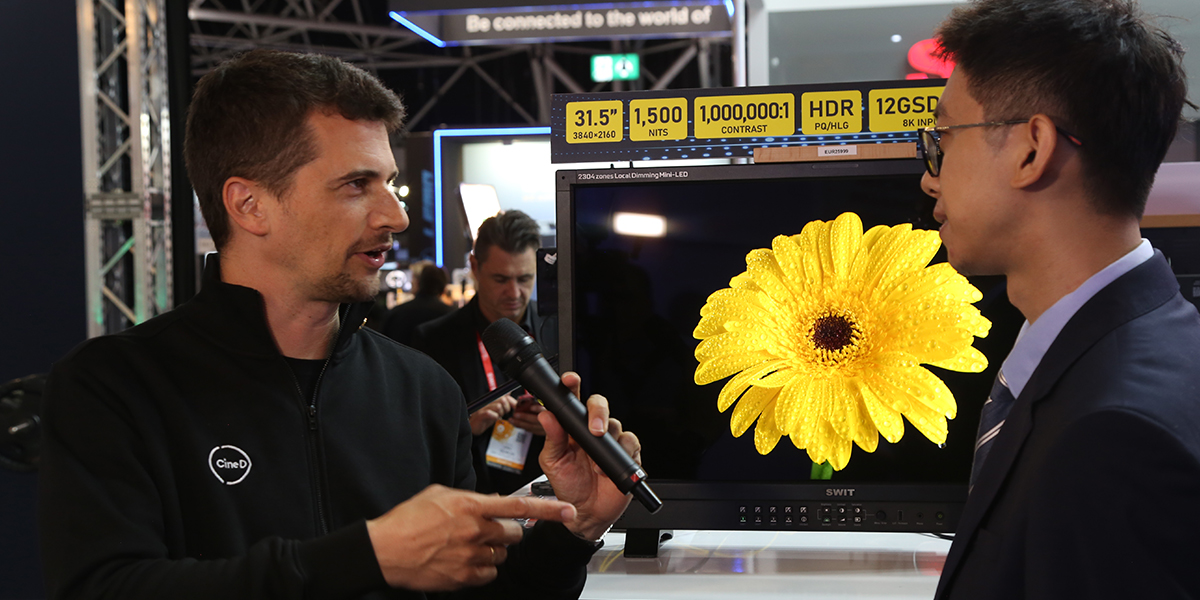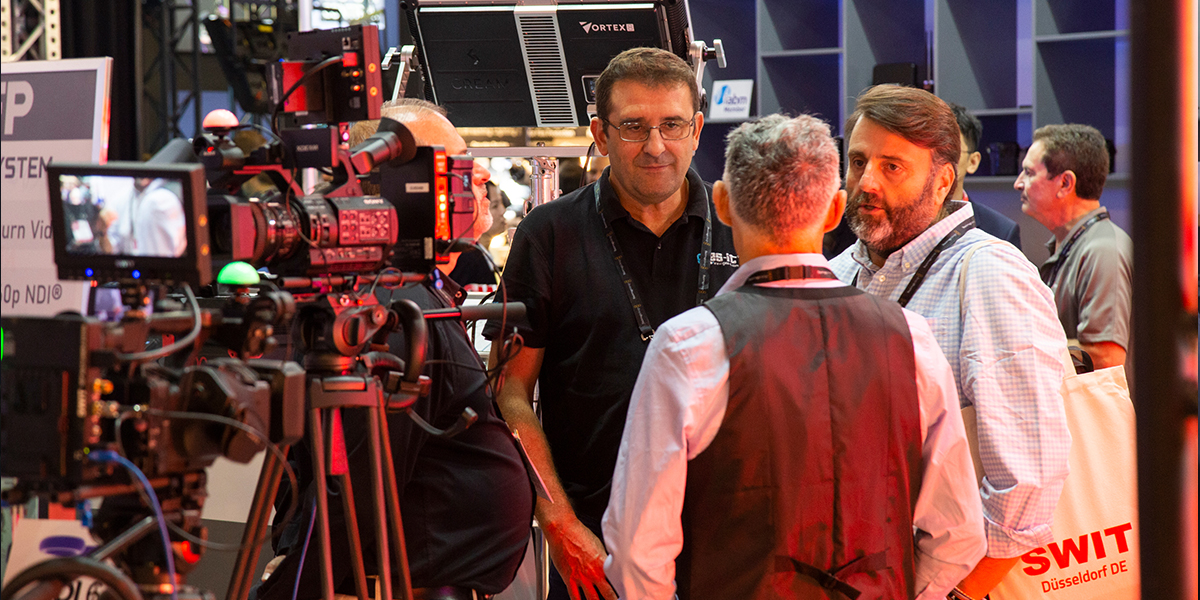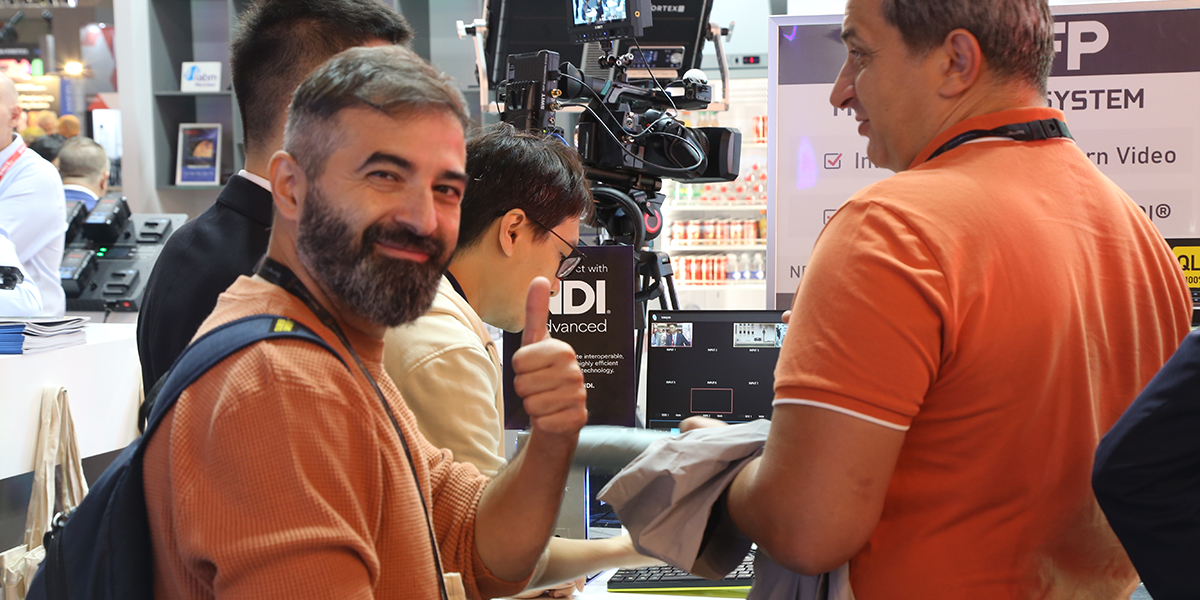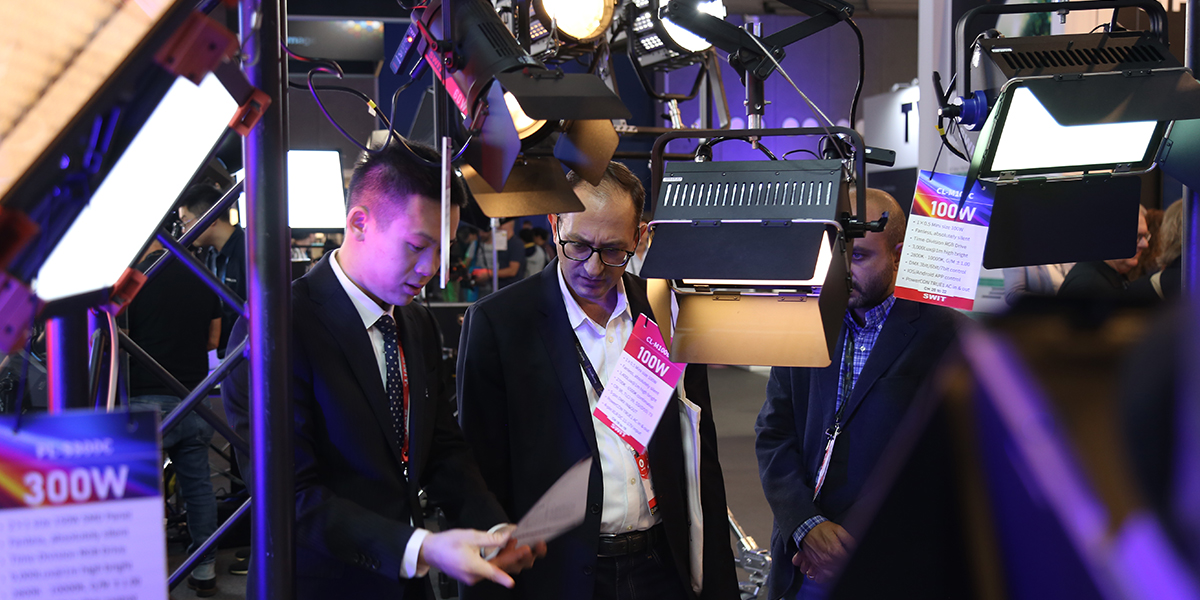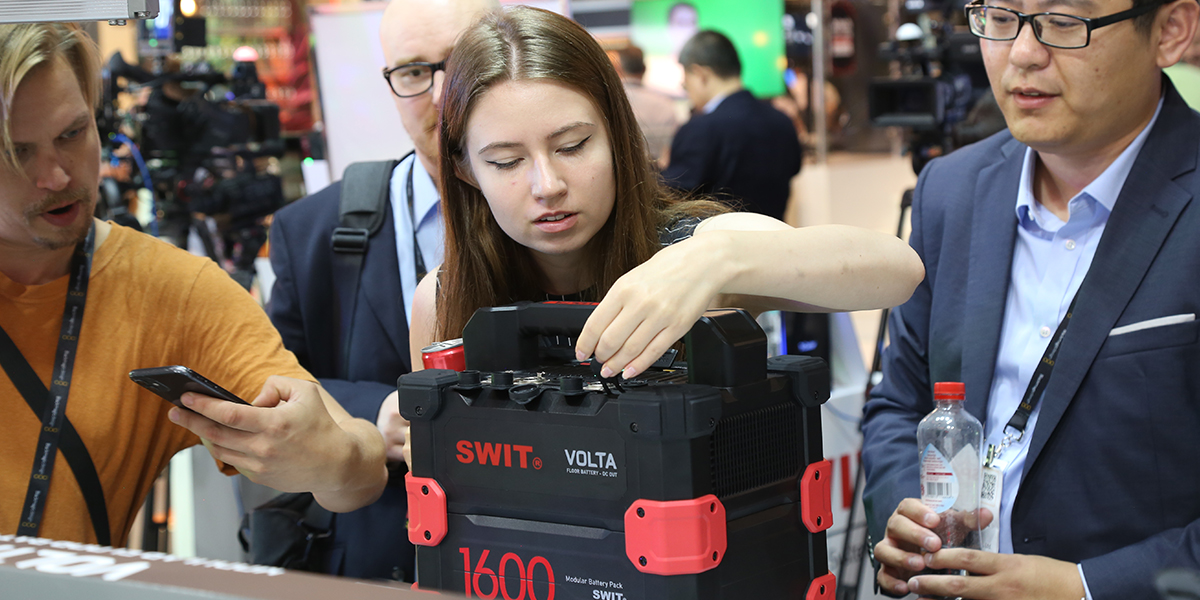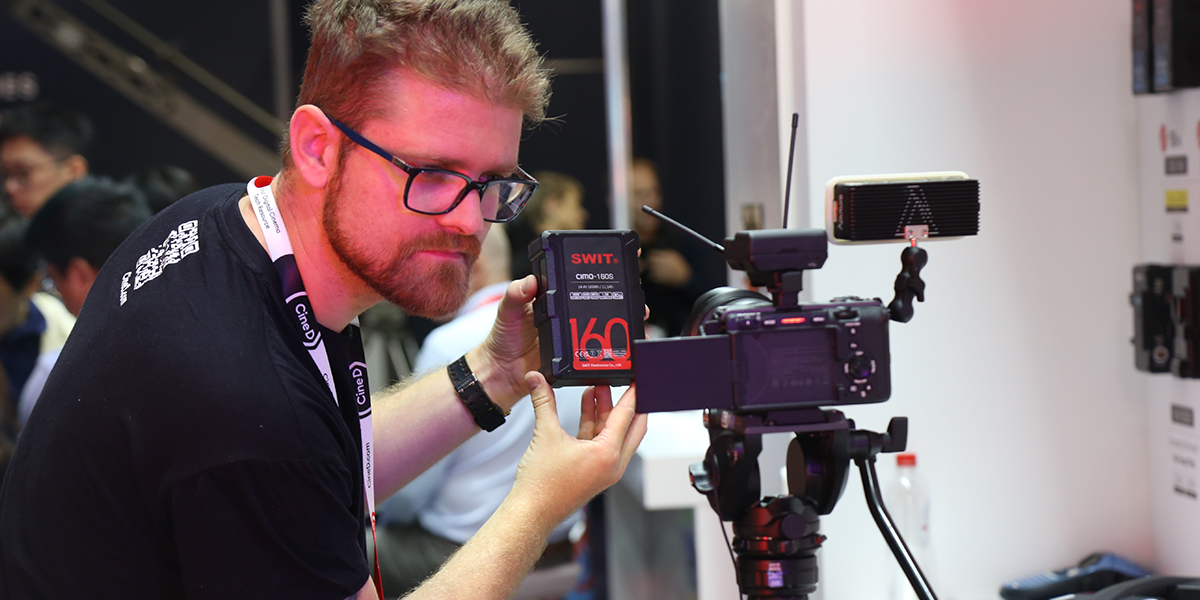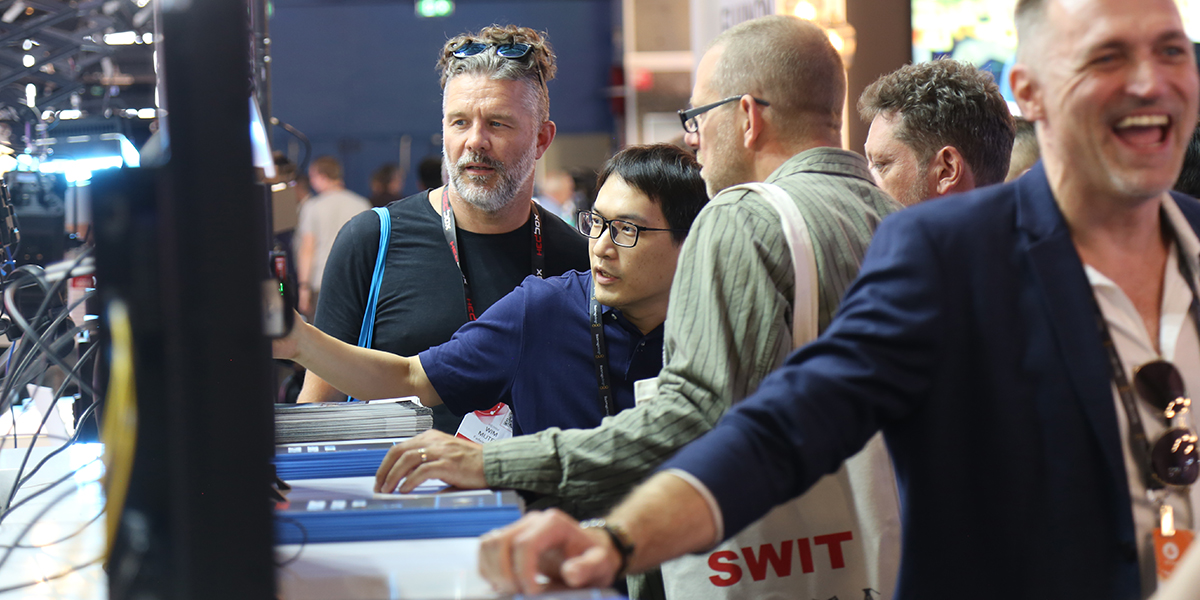 SWIT will continue to dedicate itself to providing exceptional solutions for industry, promoting continuous innovation and development in broadcast and cine solutions!