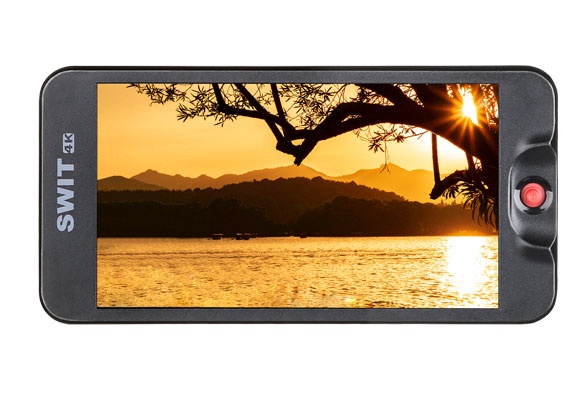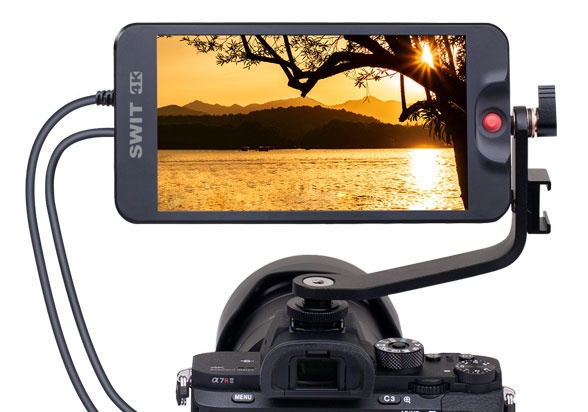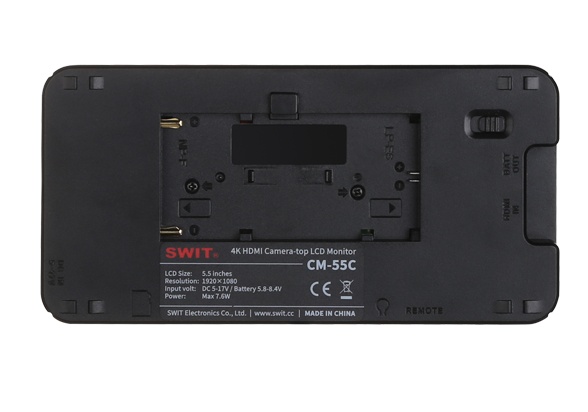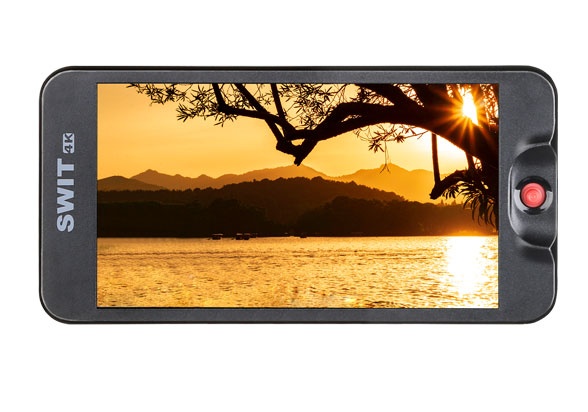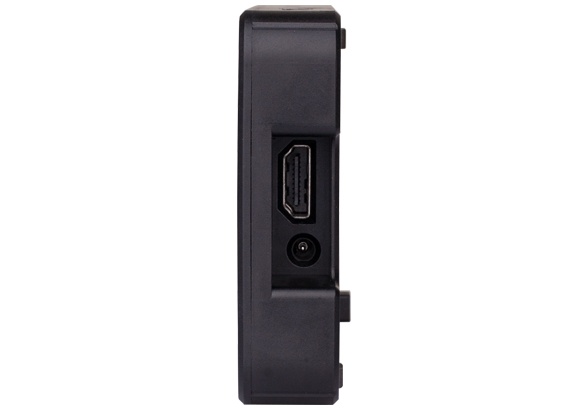 › 5.5-inch IPS LCD, 1920×1080 FHD
› HDMI 1.4 (4K30p) input
› 2x 4x Quick zoom-in and Pan
› Peaking focus assist and precision adjust
› Waveform / Vector / Histogram
› Build-in 30 kinds of De-log 3DLUTs
› 16x User 3DLUT upload by SD card
› 2-ch HDMI audio meters display
› False color, Zebra, Anamorphic desqueeze
› Single joystick quick operation
› Battery slot for both NP-F & LP-E6
› DC out with dummy battery adaptor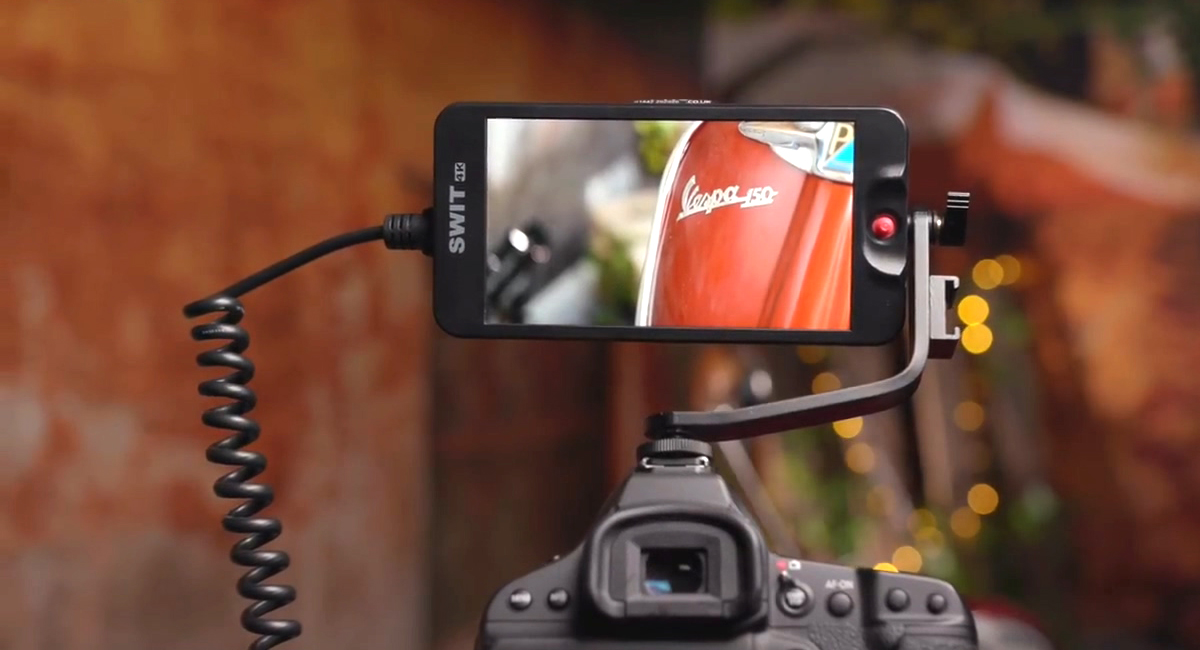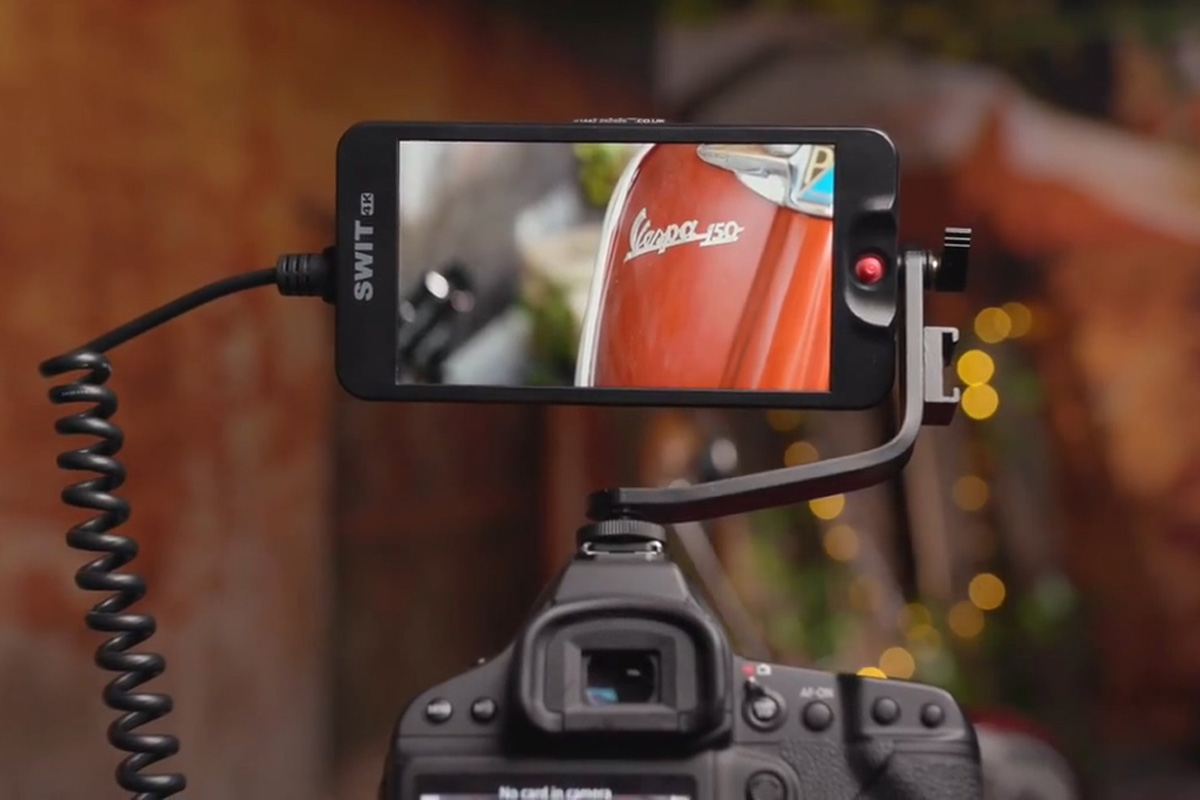 5.5-inch Full HD LCD
IPS panel with LED backlight
The CM-55C adopts a 5.5-inch LCD panel with LED backlight, The native resolution is Full HD 1920×1080, contrast 1000:1, brightness 450nit, and viewing angle is Horizontal/Vertical: 178°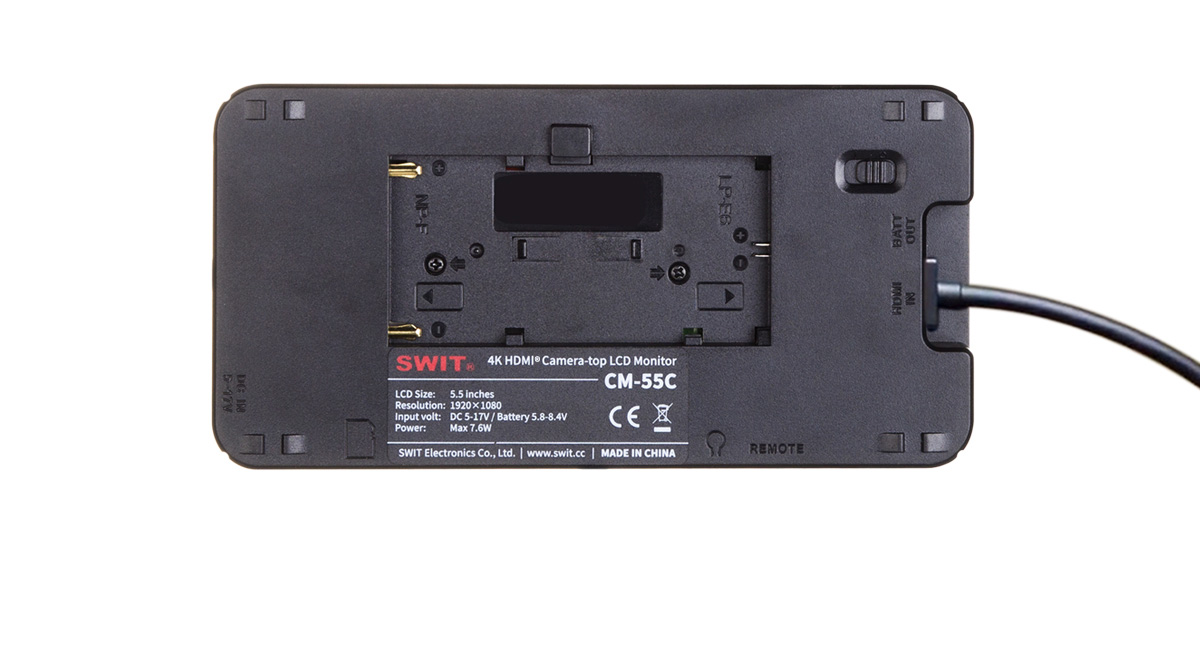 Video / Audio Interface
HDMI 1.4 (4K30p) input × 1
3.5mm audio output × 1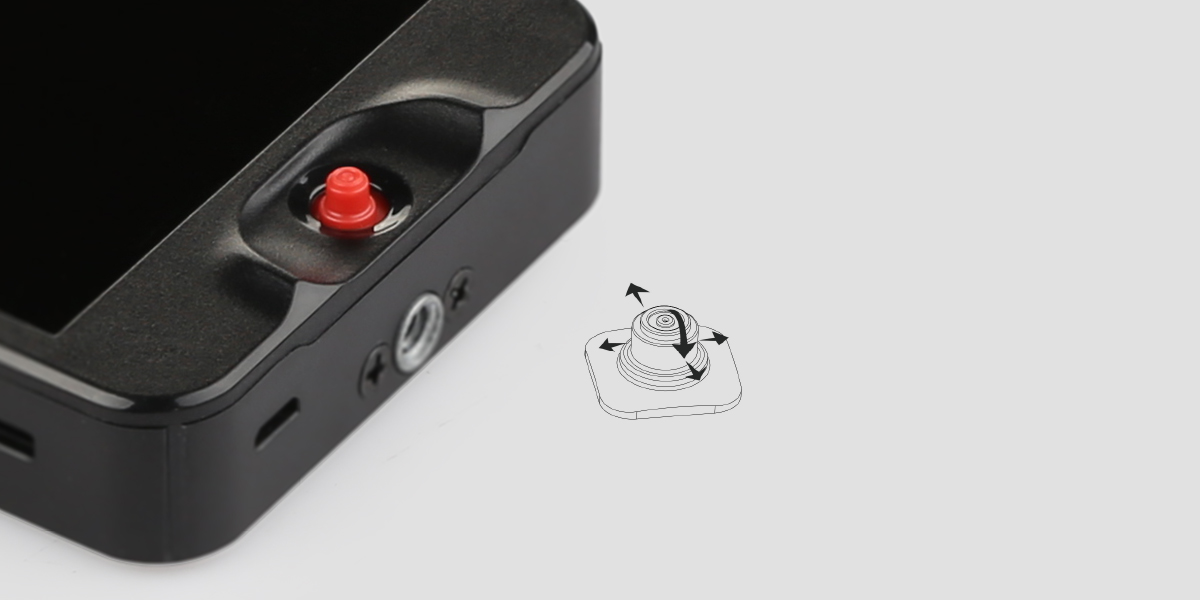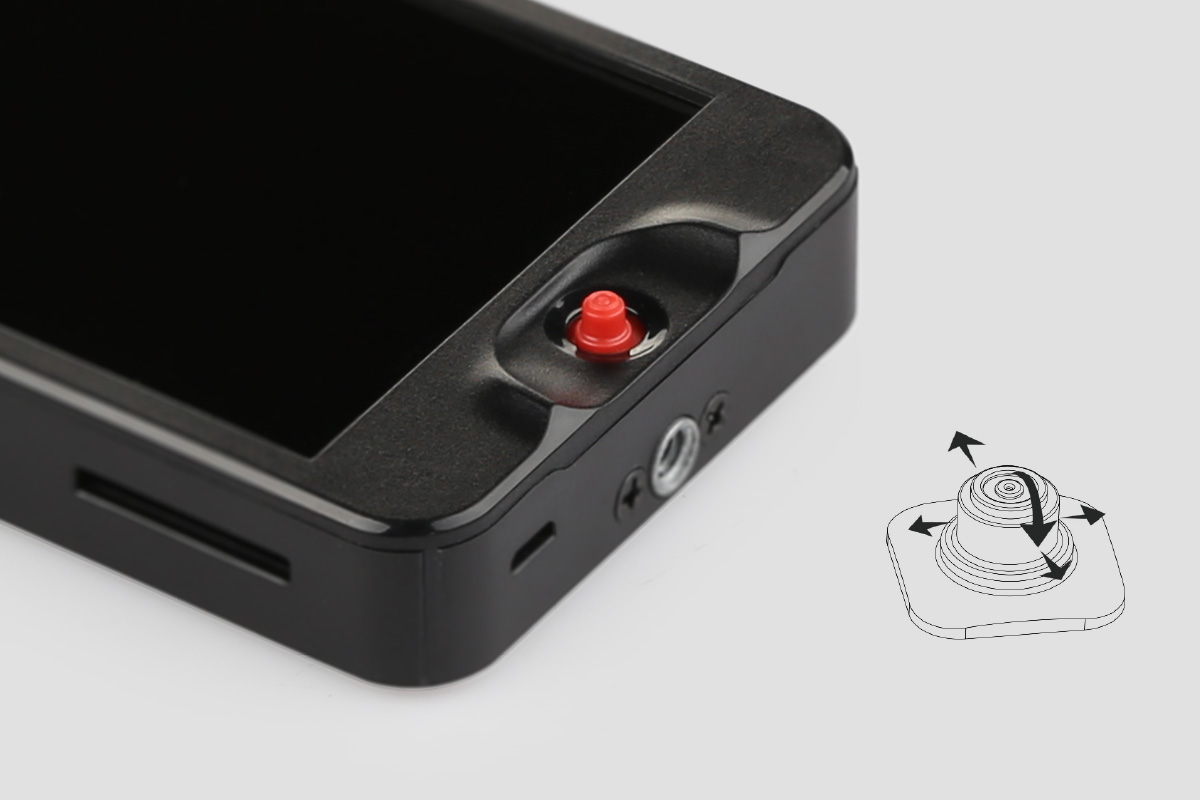 Single Joystick Operation
The monitor operation can be easily realized by only one Joystick:
Up: Quick Zoom-in mode
Down: Quick adjust backlight
Long Down: Delete current scene
Left/Right: Preset Scenes switching
Long Left: Enter Menu system
Long Right: Add a new scene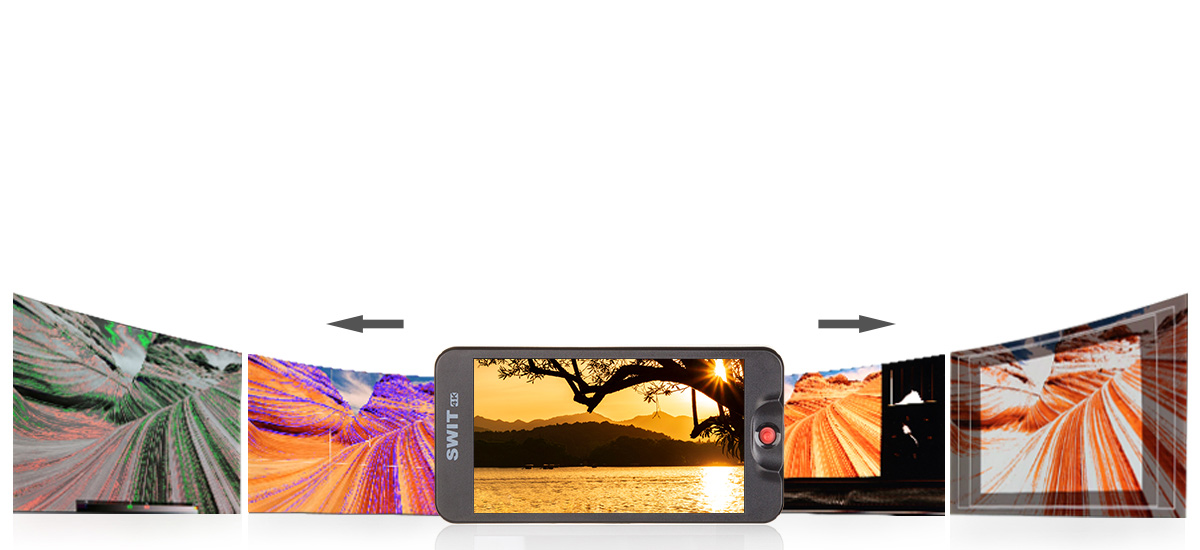 Scene Layout Edit and Switch
Different from the traditional multi-buttons monitors, the CM-55C adopts the preset scenes and switching operations. You can add up to 8 scenes, and add 8 function shortcuts to each scene. Scroll the joystick left / right to switch between the layout scenes easily, instead of complex menu buttons operations.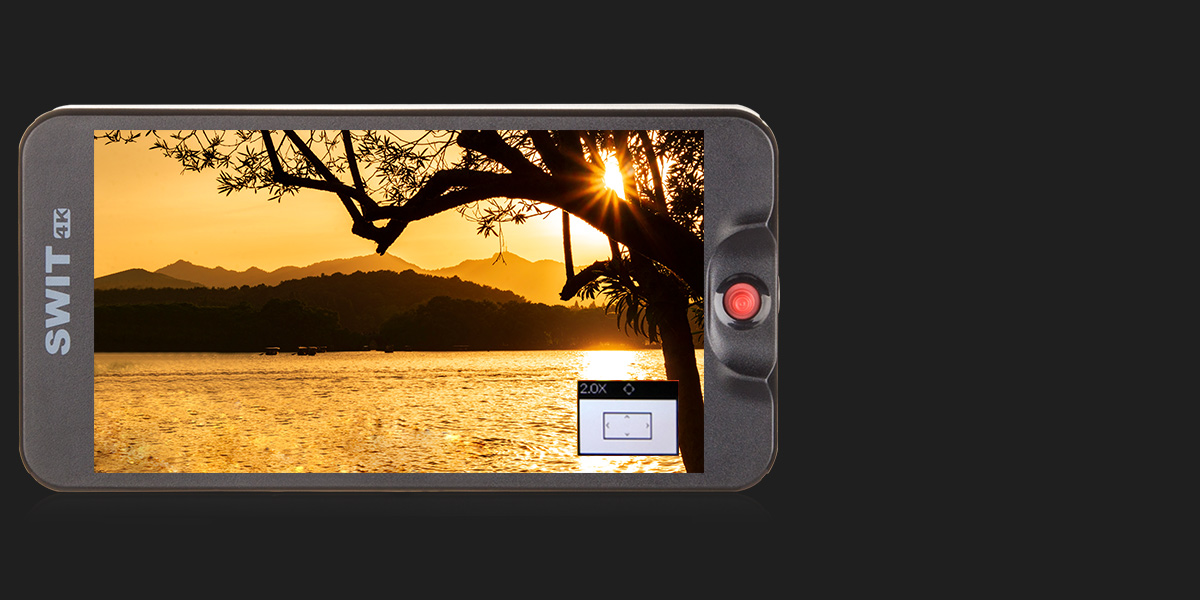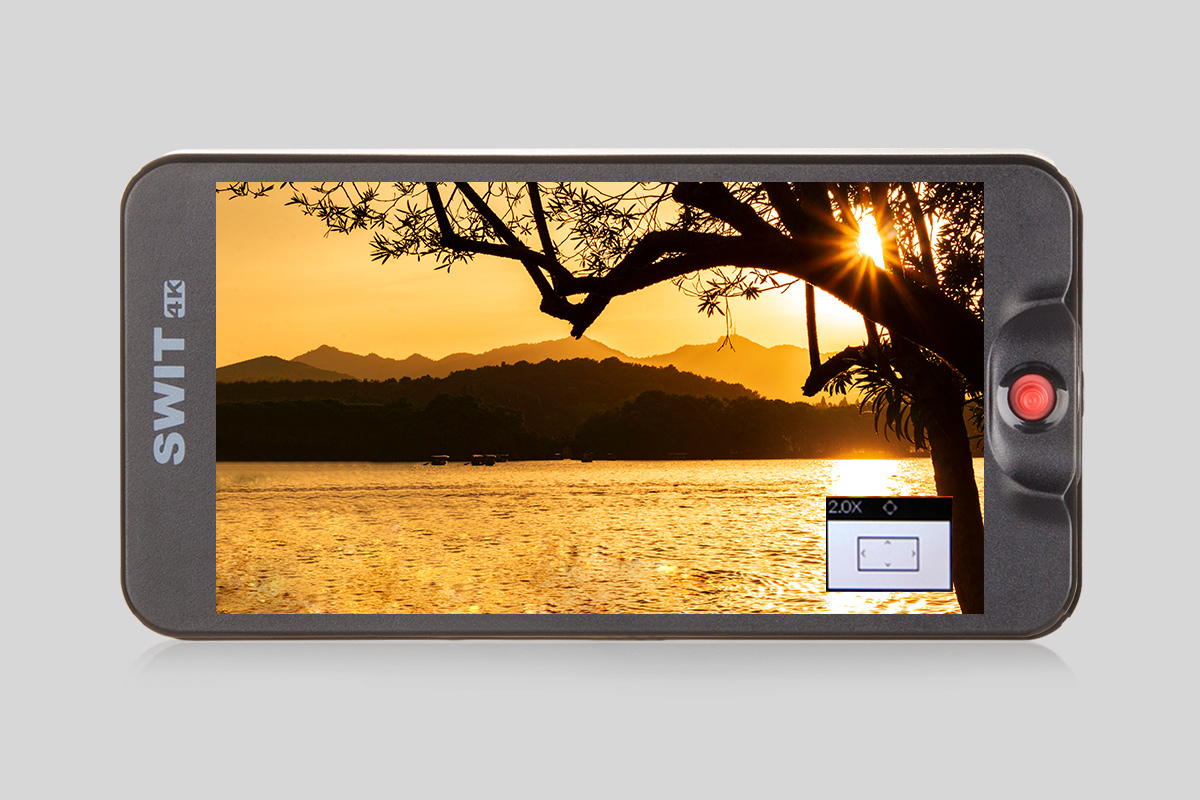 Quick Zoom-in and Pan
Scroll the joystick up, to zoom-in the image by 2x or 4x; and during zoom-in mode, press the joystick, you can easily pan the image up/down/left/right by the joystick.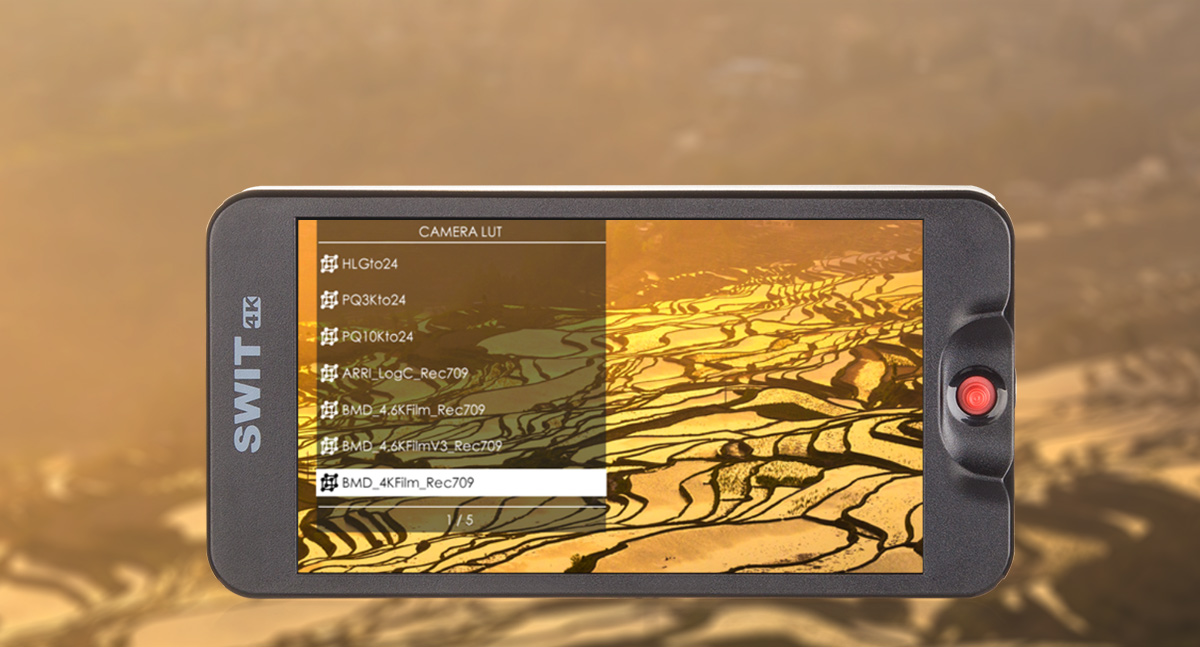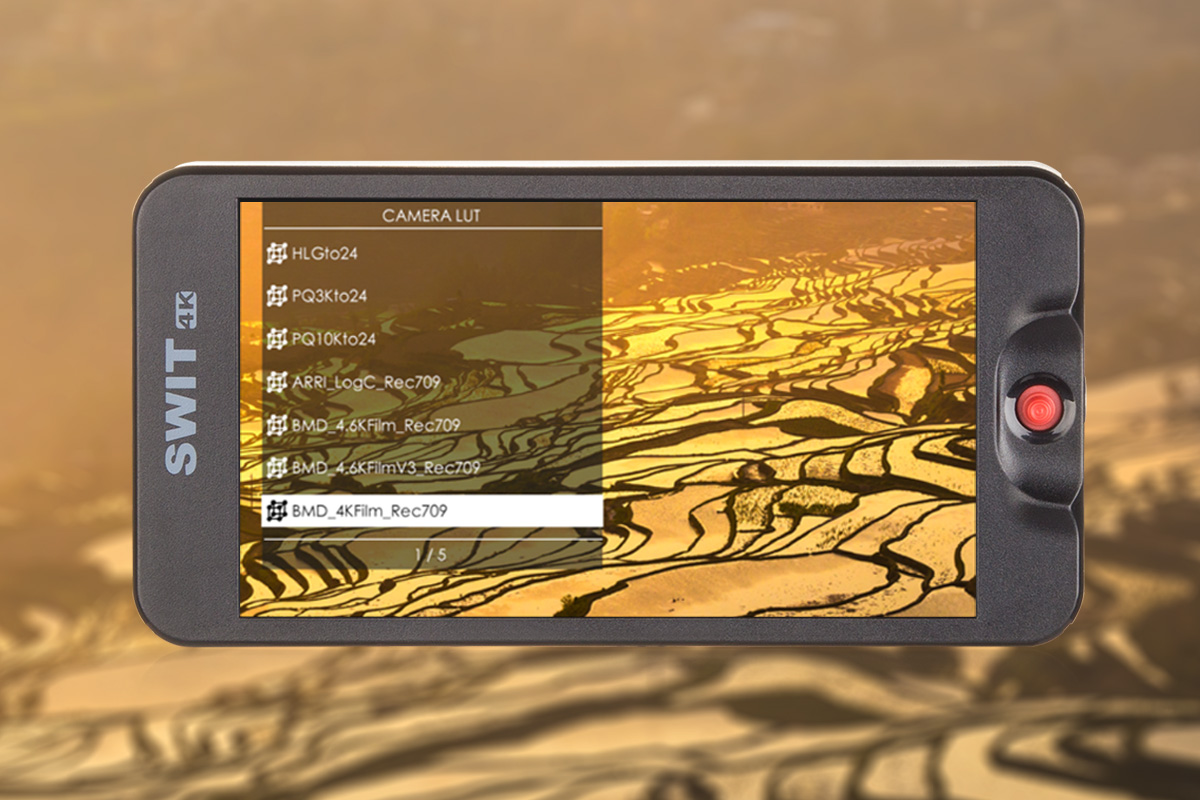 Built-in Delog 3DLUTs
CM-55C provides more than 20 De-log 3DLUTs, Includes S-log2/3, V-log, C-log1/2/3, Log-C, J-log1, RedLog, BMD, FujiFilm, GoPro, DJI etc, to convert log mode to REC709 for all major cameras.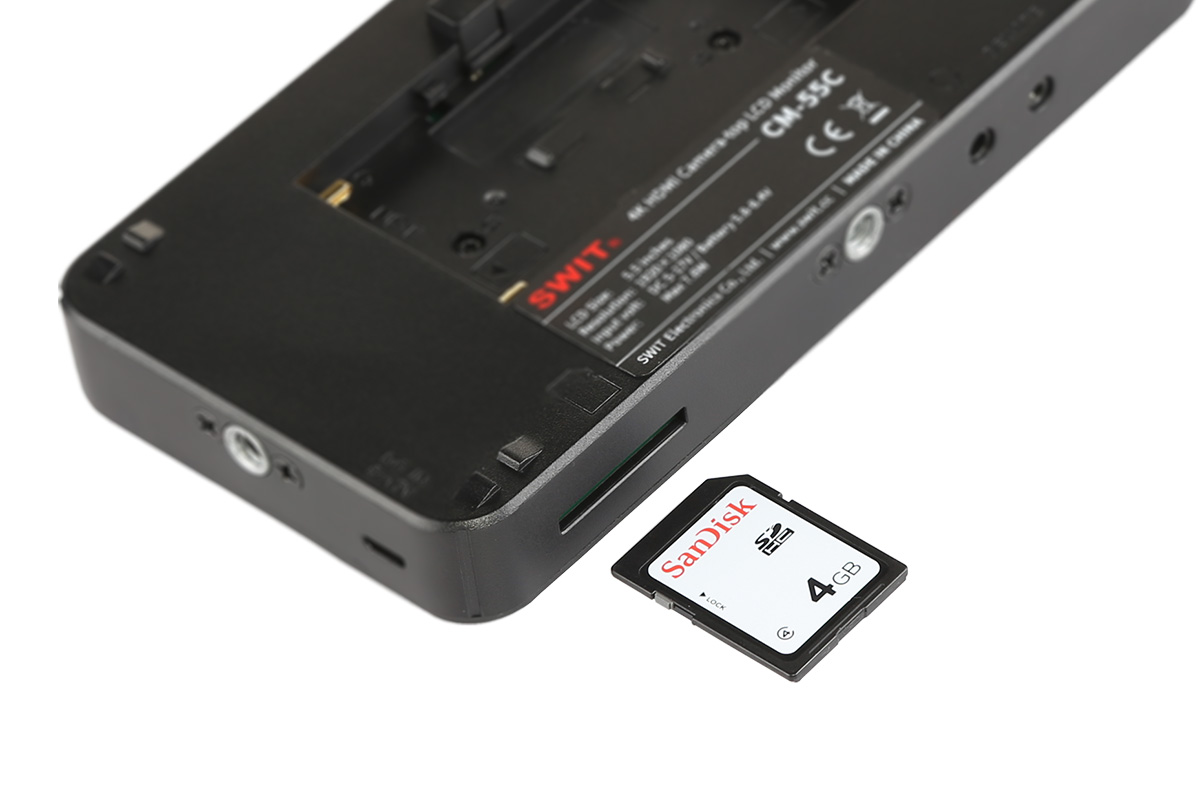 User 3DLUT upload
User creative 3DLUT cube or calibration 3DLUT cube can be uploaded to CM-55C by SD card. Max 16 user 3DLUT can be restored.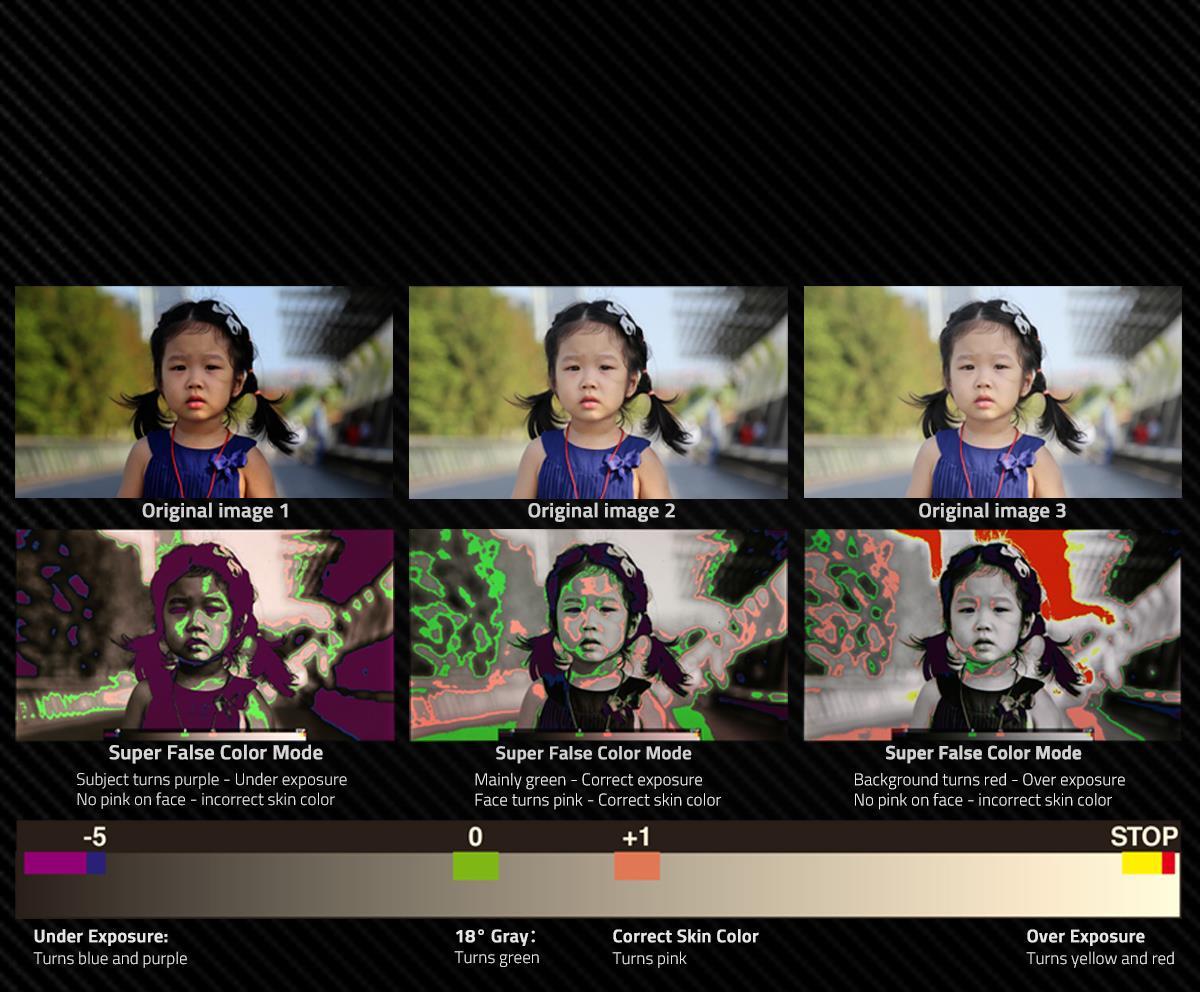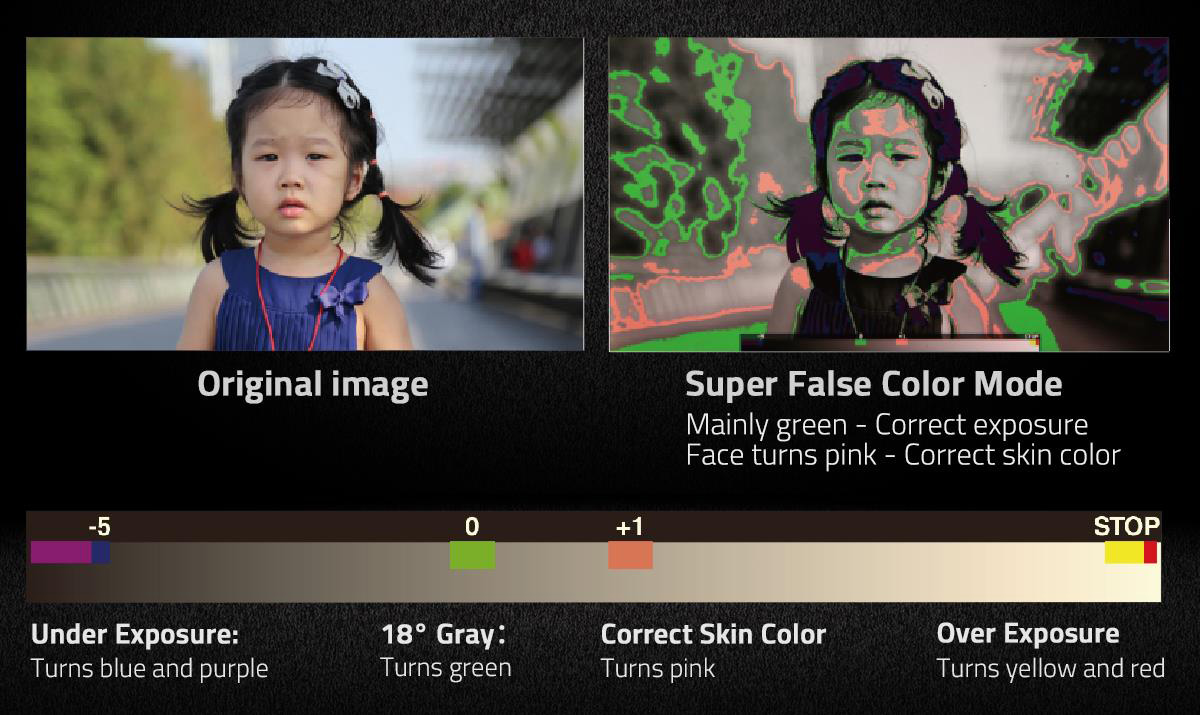 Super False Color Exposure Assist
Besides normal spectrum false color, the CM-55C supports more powerful Super False Color mode, including under-exposure / Over-exposure / 18 degree grey / Skin tone indications, to help you to get a correct exposure easily. The exposure indicators are calculated for different cameras. You can select the log curves from SONY 709/S-log2/3, Panasonic 709/V-log, BMD/4K, Canon C-log2/3, ARRI 709/Log-C, REDLogfilm, RED RG3/4/RL3G10.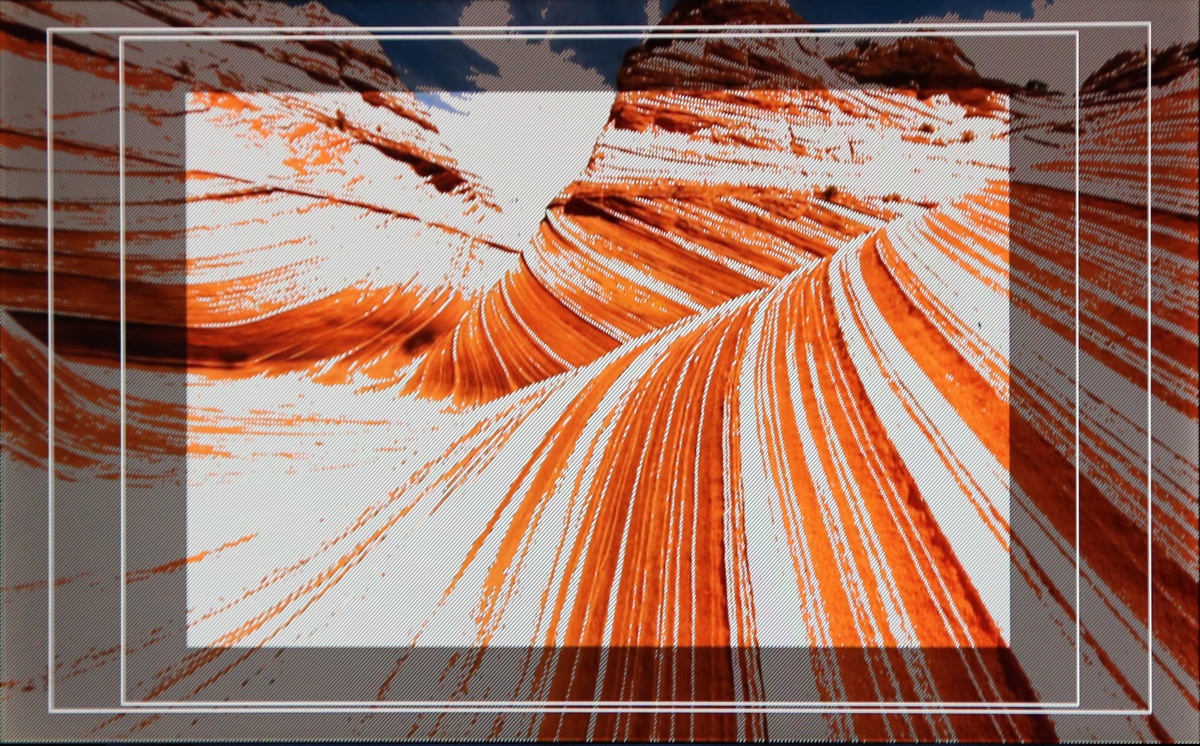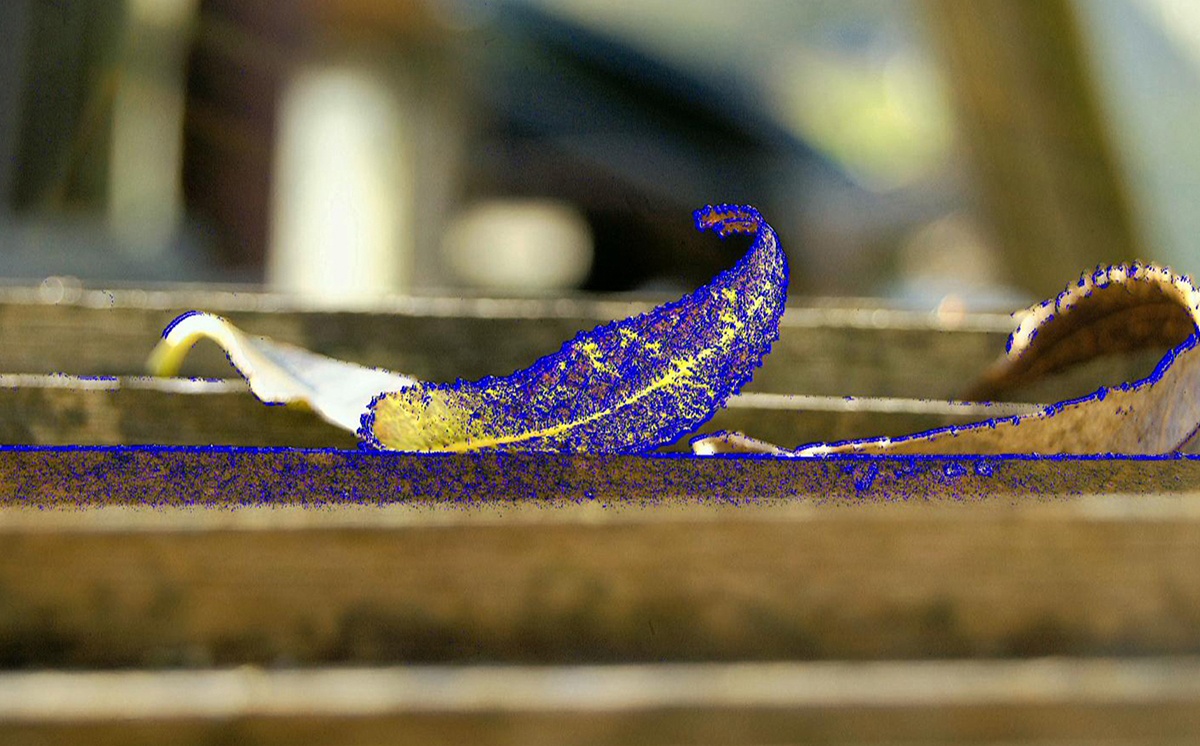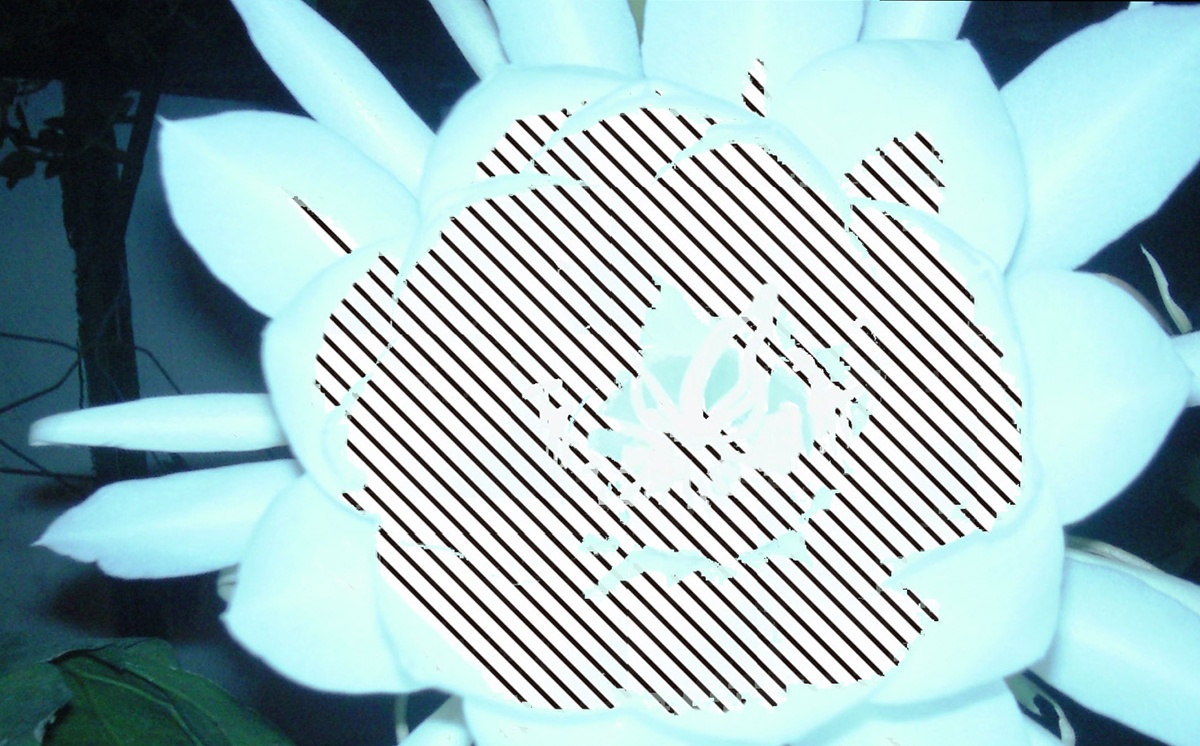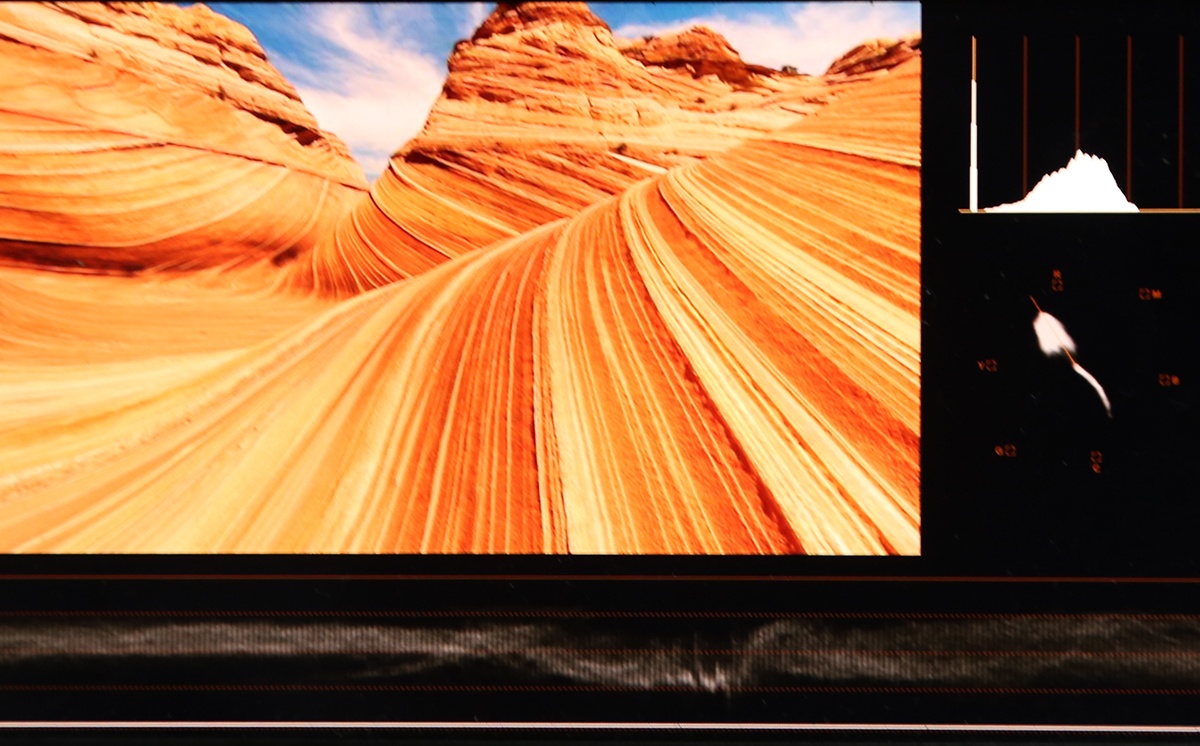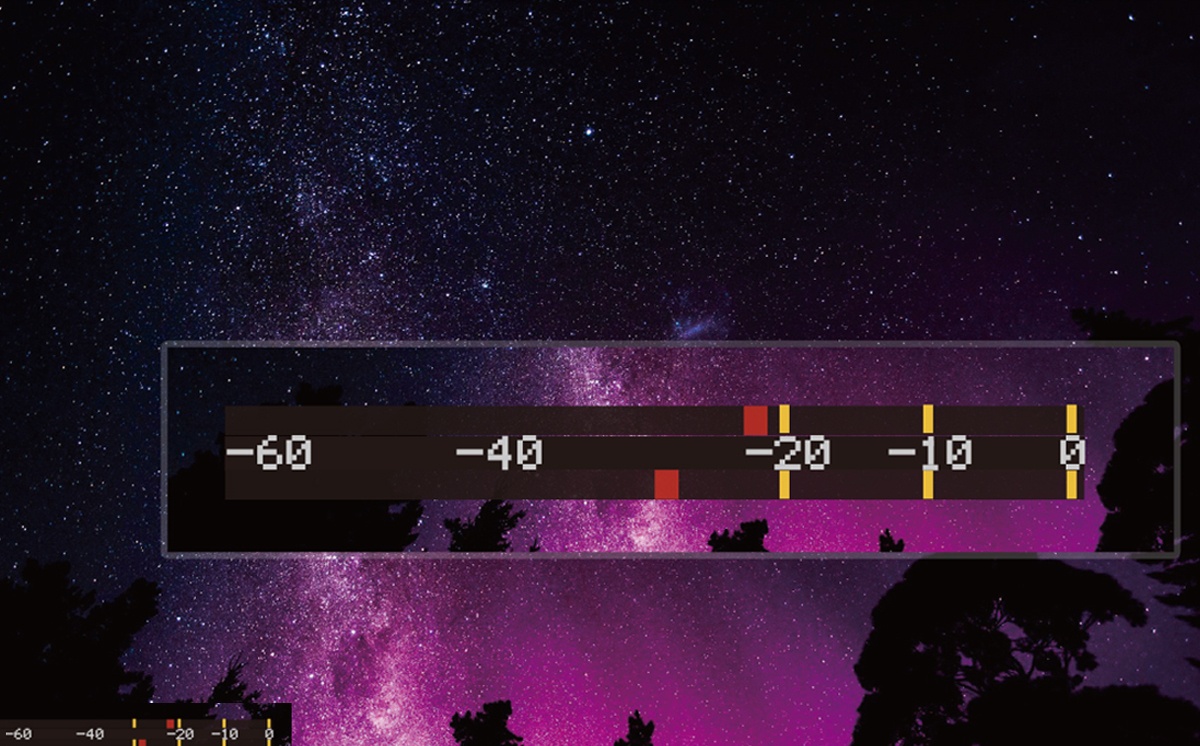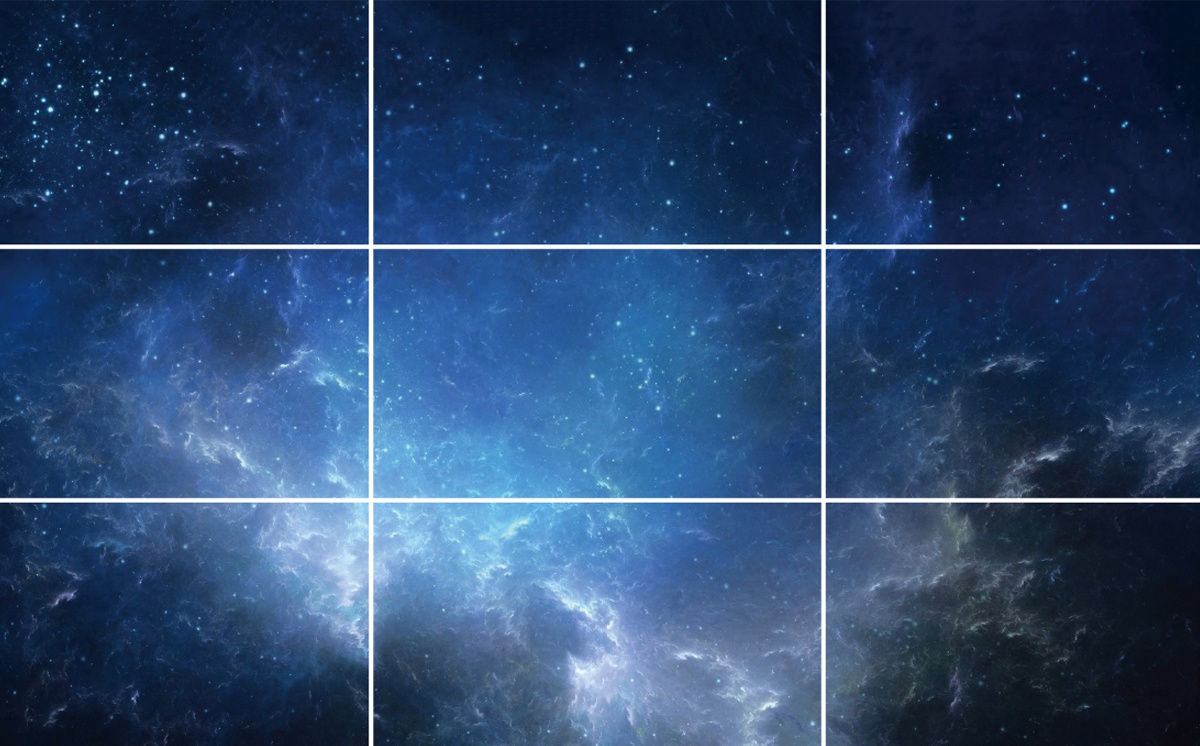 Zebra Stripes Over exposure warning
Waveform, Vector scope, Histogram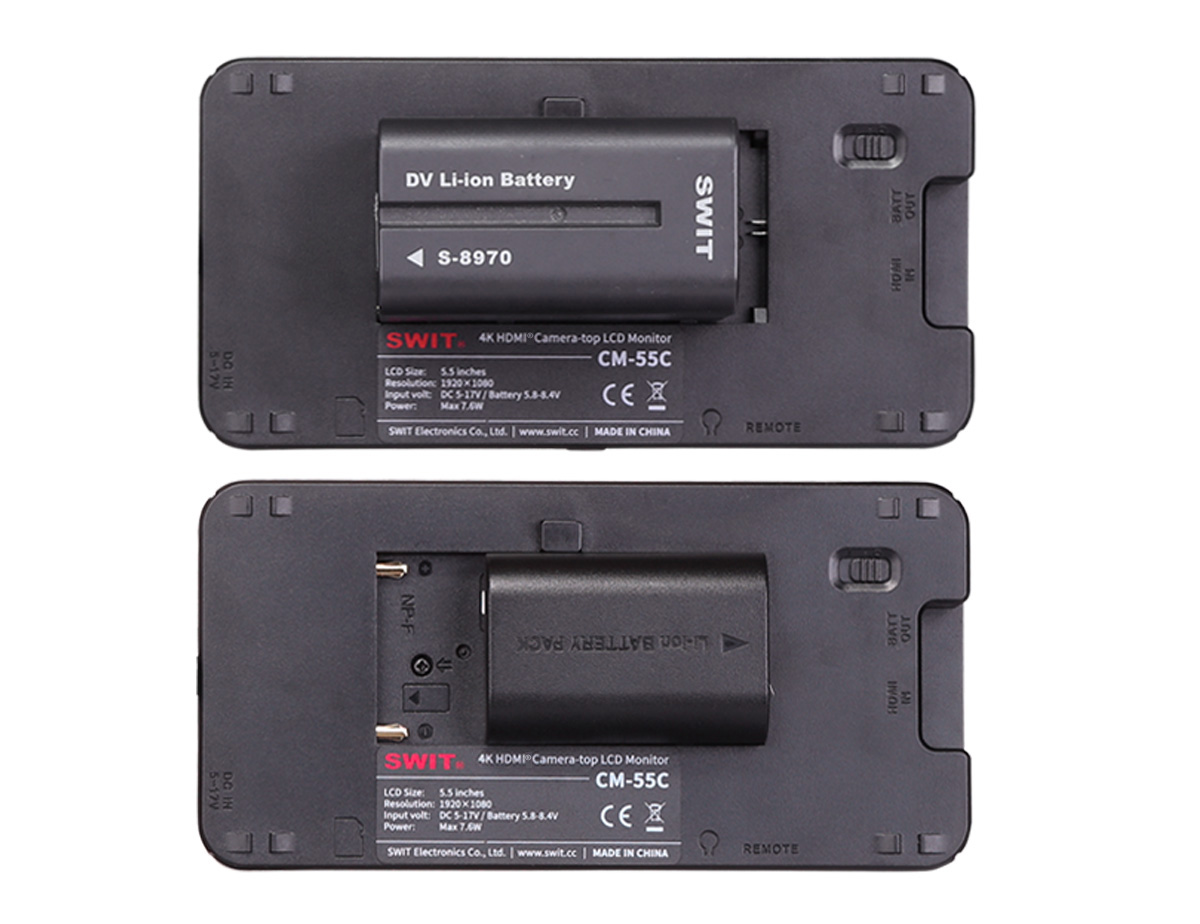 Power Input
CM-55C has a built-in battery slot, supports both SONY NP-F and Canon LP-E6 batteries.
The power consumption is only 5.5W. The monitor also supports Micro USB power input.
You can use smart phone charger or power bank to power the monitor. (At least 5V/1.5A)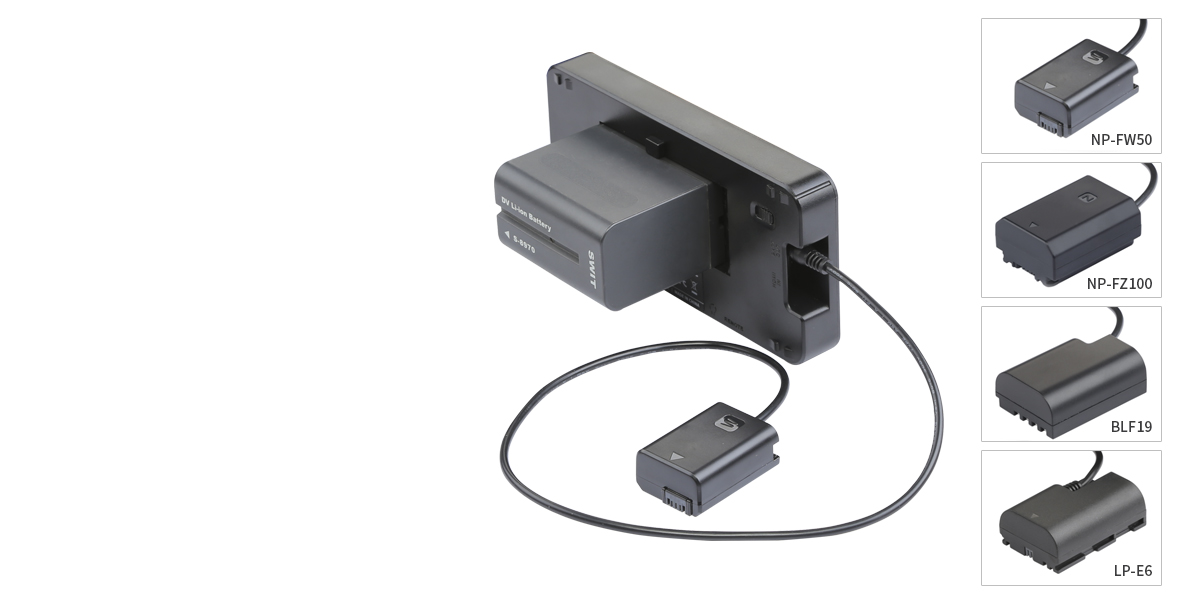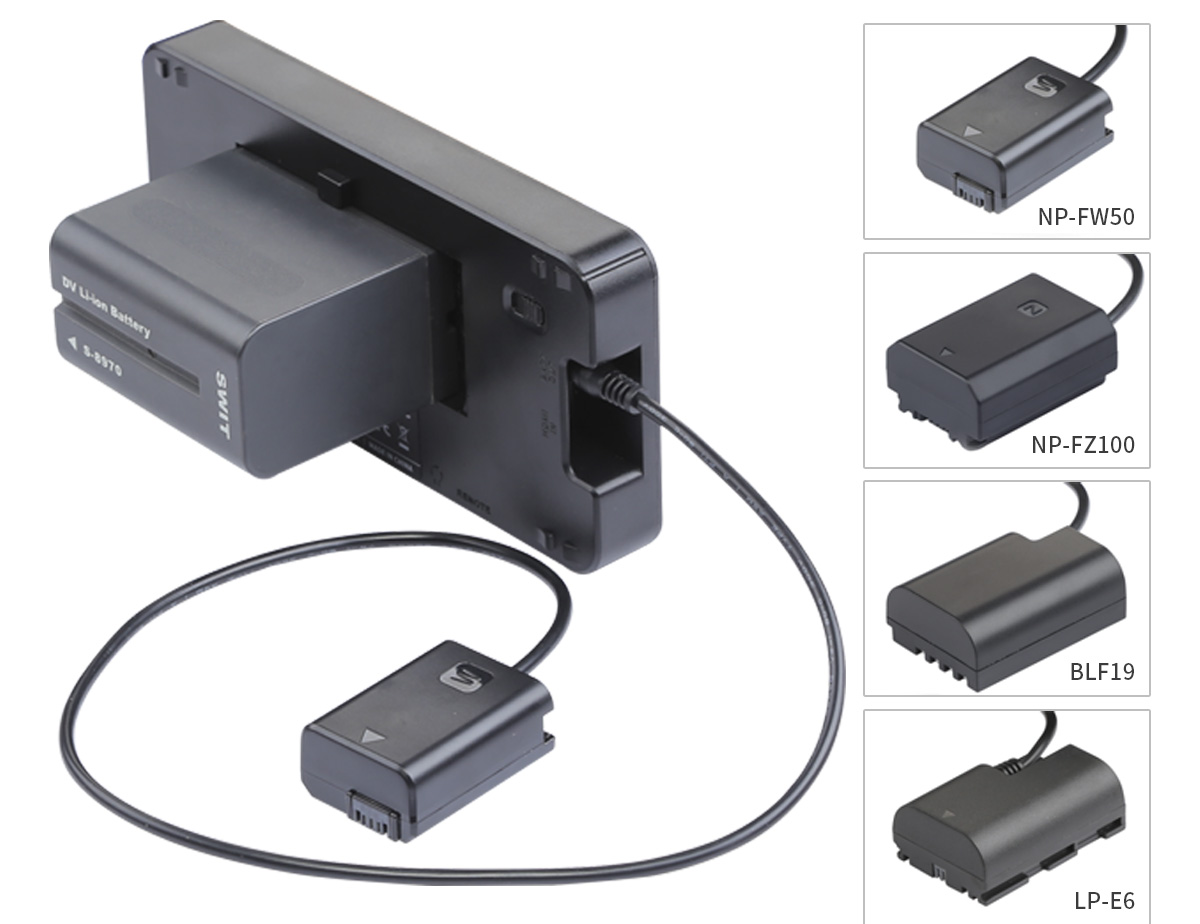 Dummy Battery Power Out
When the monitor is powered by battery, the BATT OUT socket can output battery DC power to cameras by using the dummy battery adaptors.
We provide the following dummy battery adaptors for option:
1. SONY NP-FW50 dummy battery adaptor
2. SONY NP-FZ100 dummy battery adaptor
3. Panasonic BLF19 dummy battery adaptor
4. Canon LP-E6 dummy battery adaptor

LCD Performance
| | |
| --- | --- |
| Size | 5.5 inches |
| Display area | 120.96×68.04mm |
| Resolution | 1920×1080 |
| Aspect ratio | 16:9 (4:3 adjustable) |
| Brightness | 450cd/m2 |
| Contrast | 1000:1 |
| Color | 16.77 million colors |
| Viewing angle | Horizontal: 178°; Vertical: 178° |
Input
| | |
| --- | --- |
| HDMI-A ×1 | HDMI 1.4 input |
| SD card ×1 | 3DLUT upload and Firmware upgrade |
Output
| | |
| --- | --- |
| 3.5mm ×1 | SDI, HDMI embedded audio output |
Video Format
HDMI

4096×2160p (30 / 29.97 / 25 / 24 / 23.98)

3840×2160p (30 / 29.97 / 25 / 24 / 23.98)
1080p (60 / 59.94 / 50 / 30 / 29.97 / 25 / 24 / 23.98)
1080i (60 / 59.94 / 50)
720p (60 / 59.94 / 50)
480p / 576p
General
| | |
| --- | --- |
| Input voltage | 5-17V Micro USB DC input, 6-8.4V battery input |
| BATT Output voltage | The same as battery voltage |
| Power consumption | Max 5.5W |
| Working temperature | -10°C~+50°C |
| Working humidity | 10%~90% |
| Storage temperature | -15°C~+60°C |
| Storage humidity | 10%~90% |
| Dimensions | 156×78×20mm |
| Net weight (main body) | 160g |