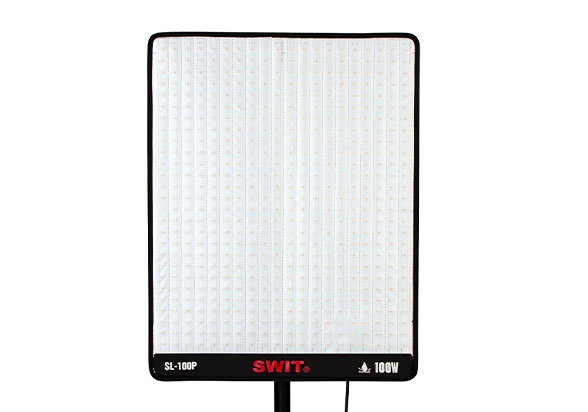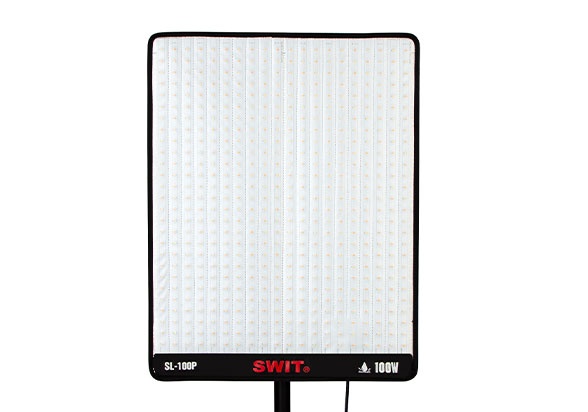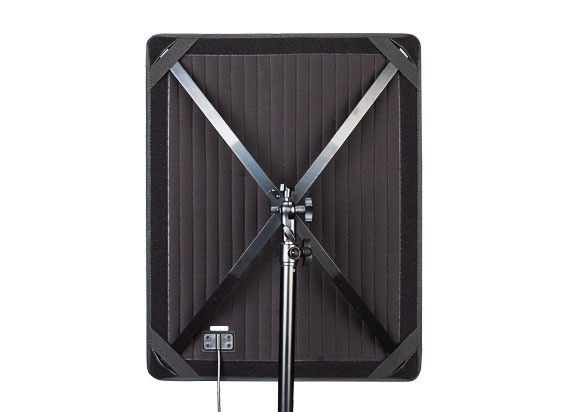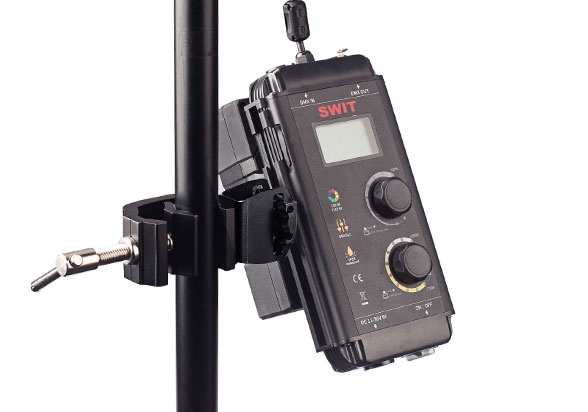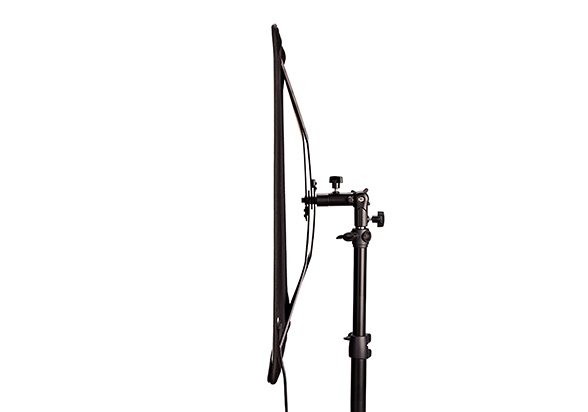 › 560pcs SMD LEDs fabric foldable light
› Separate light controller with LCD screen

› IP54 waterproof for light head and Controller

› 100W power, 2800Lux @ 1 meter

› 2700K-6500K continuously adjustable

› 0-100% non-liner curve flick-free dimming

› CRI Ra 97, TLCI 97

› DMX512 5pin XLR in and out

› DC 11-36V input and V-mount battery power

› Ball diffuser and Eggcrate softbox for option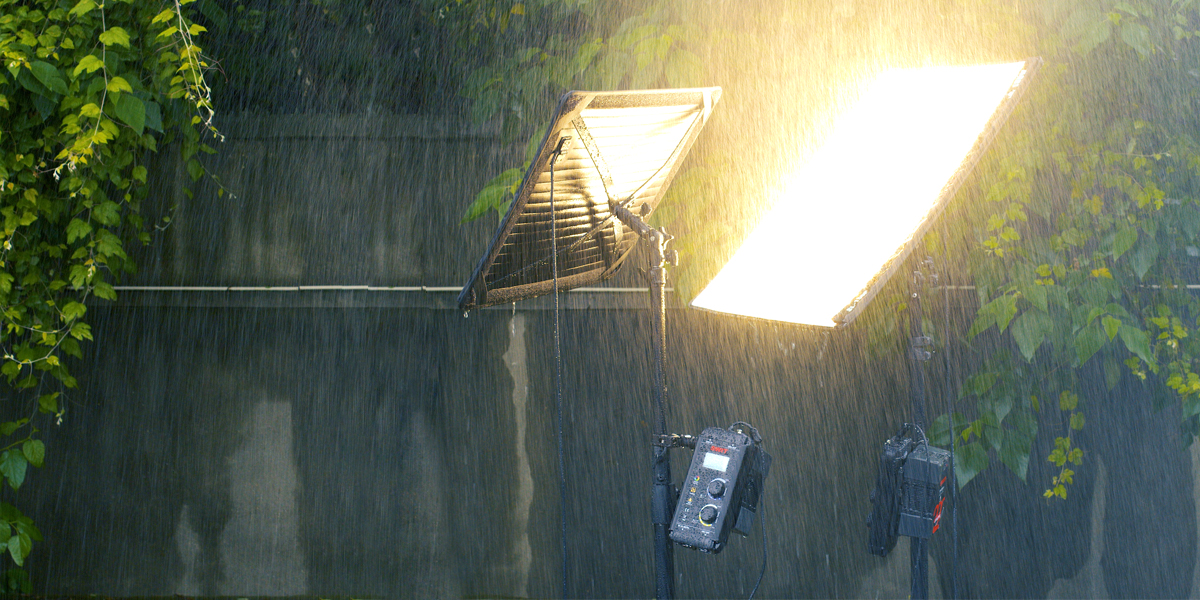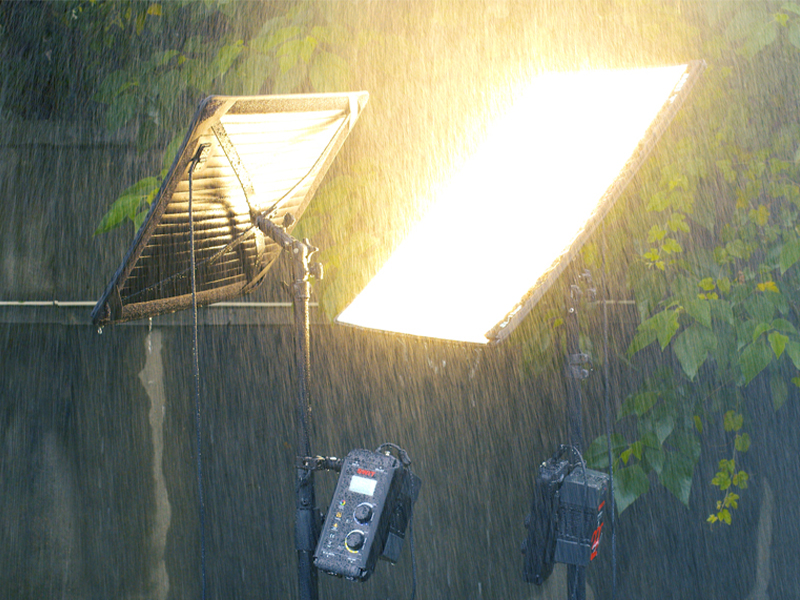 IP54 RainProof Flexible Light
The New Generation Bi-color Flexible LED Light SL-100P features 100W power and IP54 rainproof certified for both light head and controller. Together with SWIT IP54 rainproof V-mount batteries (PB-R160S+ or PB-R290S+), you can put the light in rain at any angle without additional protections.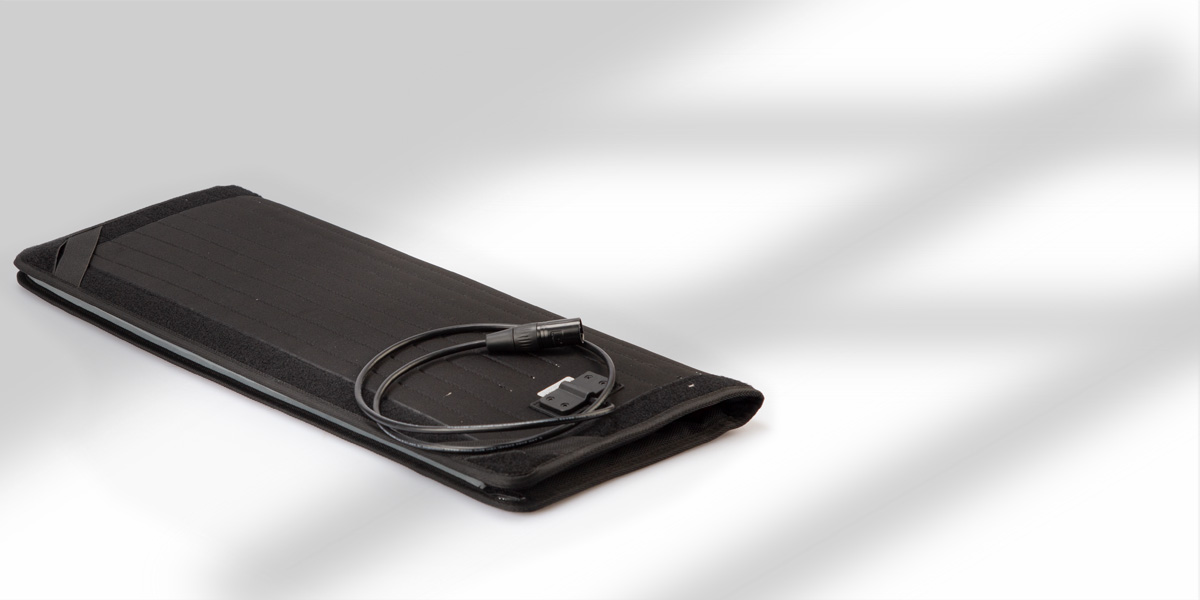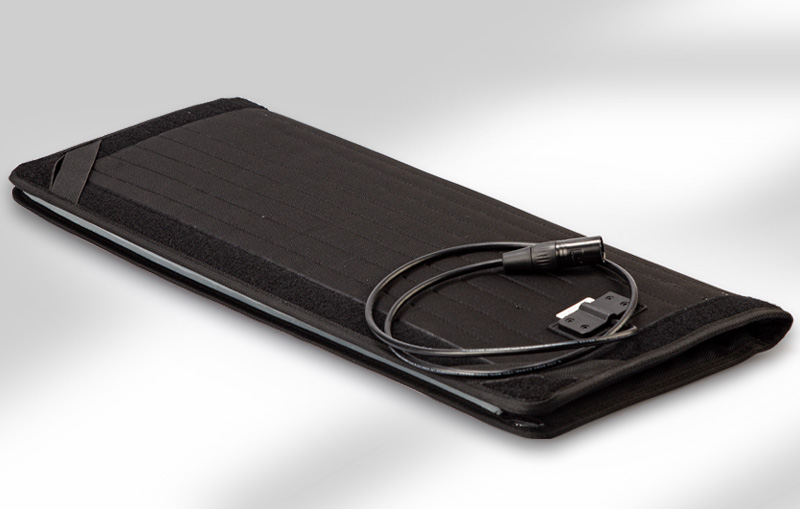 Foldable SMD-LED Fabric
The foldable design of fabric SMD-LED light head has reduced package size and enhanced the LED reliability.
The connection between light head and controller has updated to high strength XLR connector.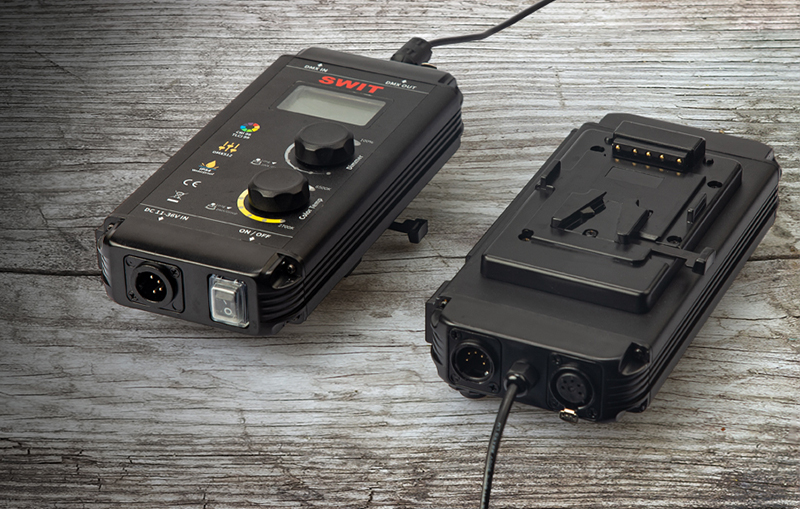 The Light Controller
DMX IN & OUT, IP54 rainproof
SL-100P light controller provides Dimmer and Color temperature control knobs, LCD display, V-mount battery plate, 11-36V wide range 4-pin XLR DC IN, 5-pin XLR DMX IN and OUT, and 5V USB power out for wireless DMX adaptor.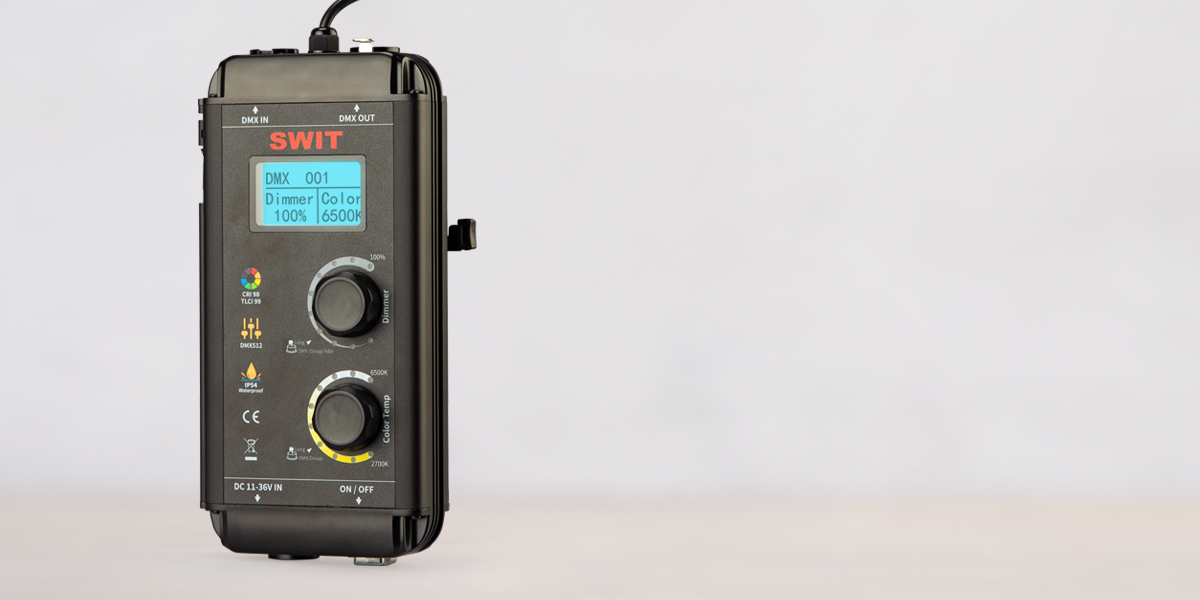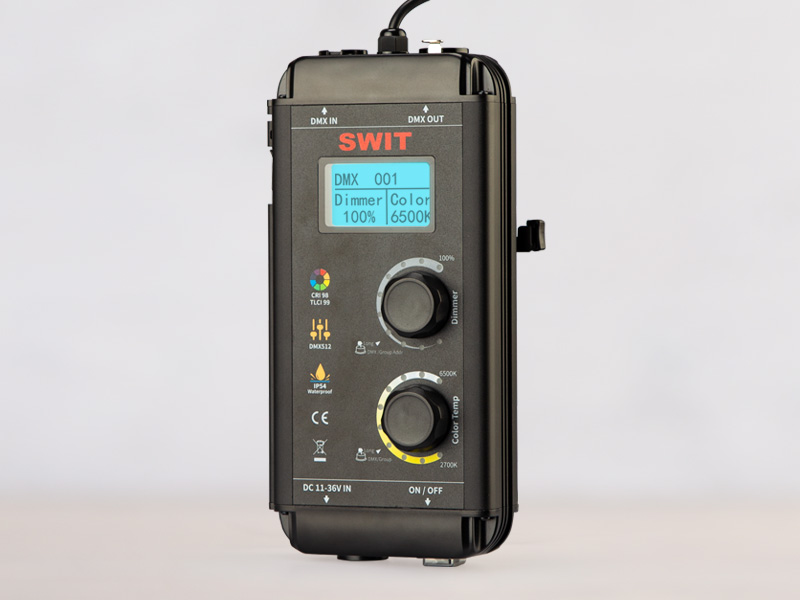 LCD Screen and Knobs
The LCD screen of the light controller displays Dimmer percentage, Color temperature, and DMX address. The DMX control supports Consoler mode and Interactive control without a Consoler. Long press Color Temp to switch between Consoler mode and Interactive control mode, and Long press Dimmer knob to set DMX address.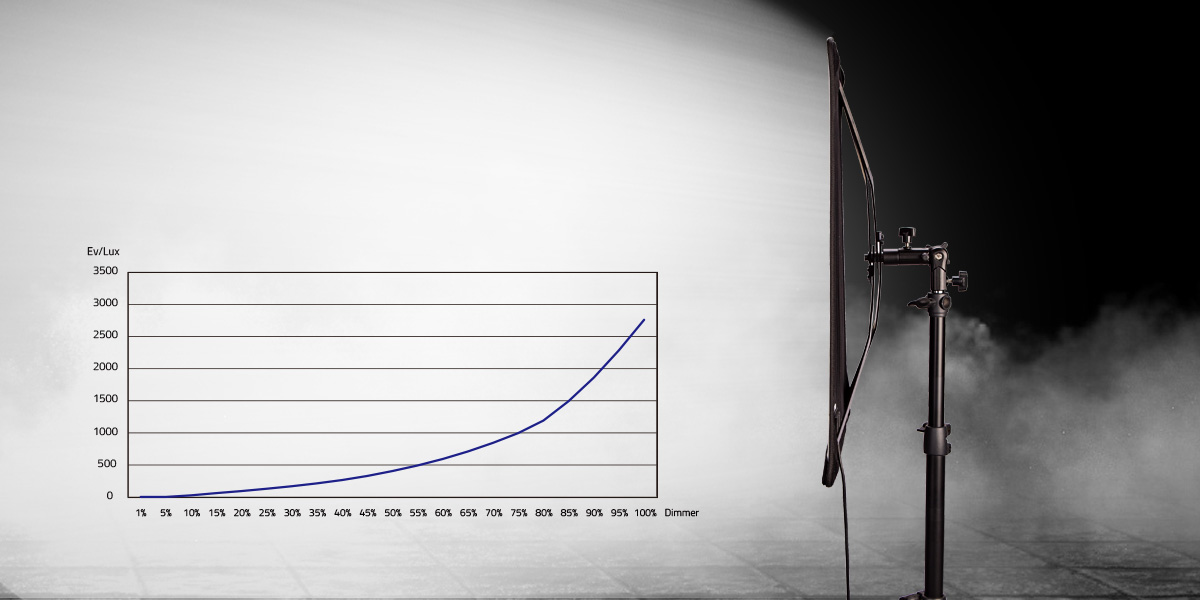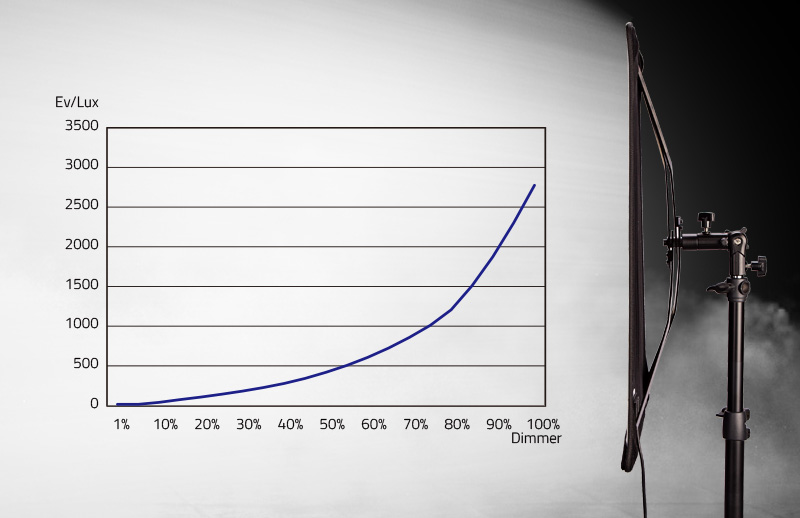 100W, 2800Lux @ 1m
SL-100P outputs 2800Lux luminance at 1 meter distance (center), supports 0% to 100% non-flickering PWM digital dimming, The non-liner dimmer curve makes light output more smoothly at low intensity range.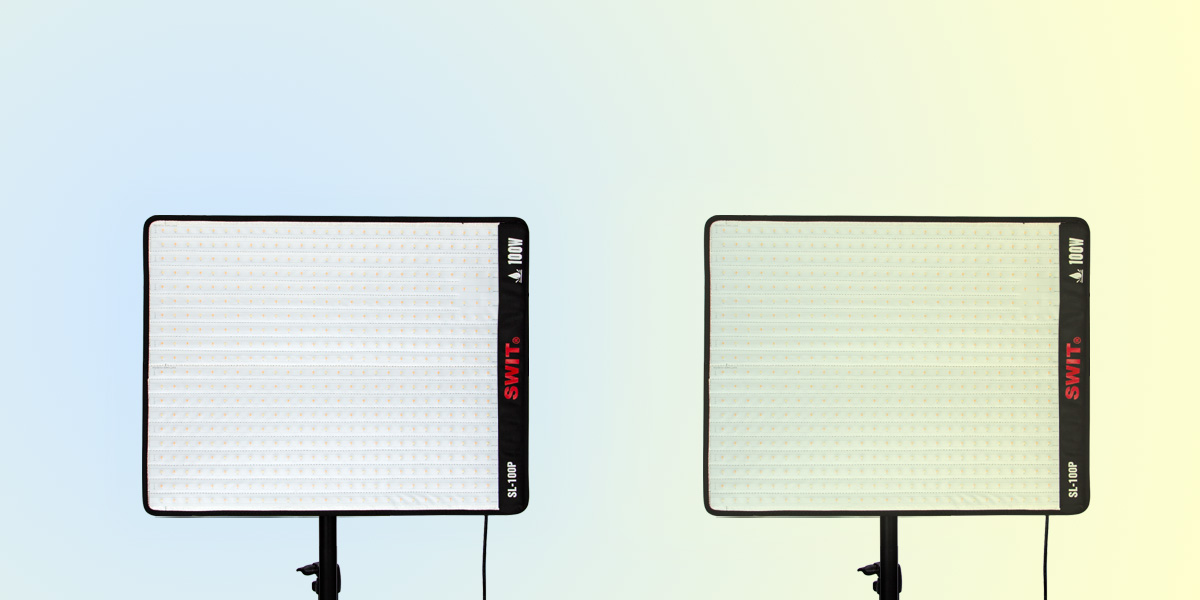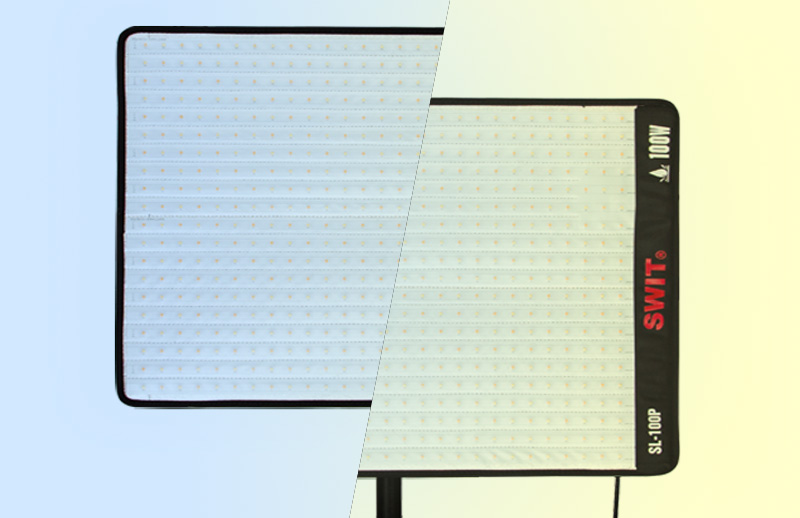 2700K-6500K Adjustable
SL-100P alternated with 100W 2700K LEDs and 100W 6500K LEDs, the output color temperature can be continuously adjustable between 2700K and 6500K, and keep total output at 100W.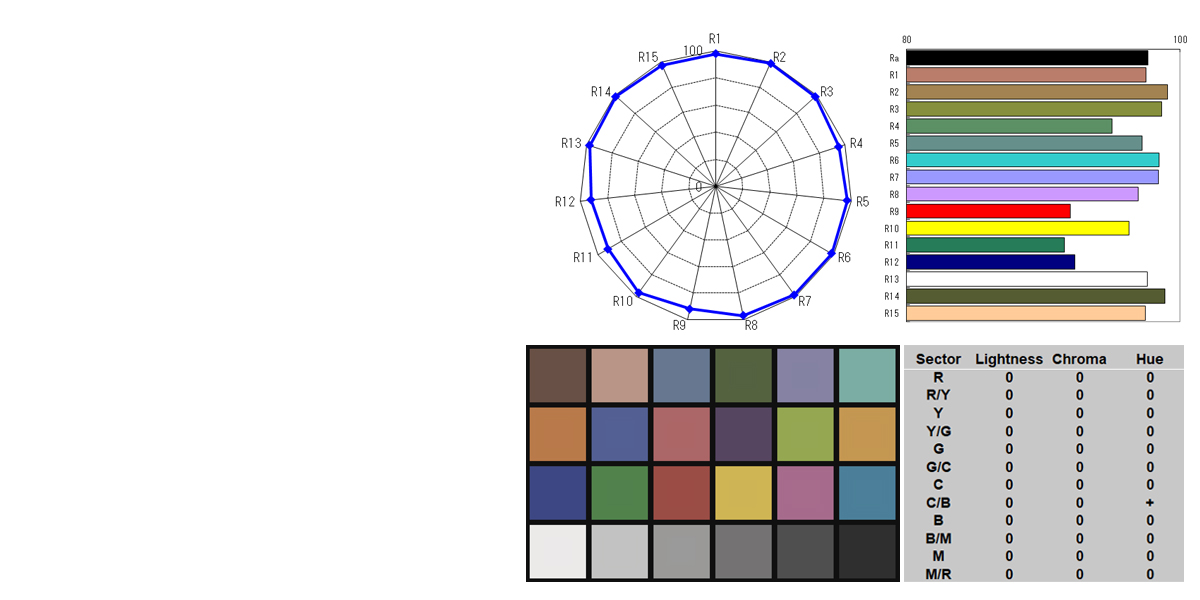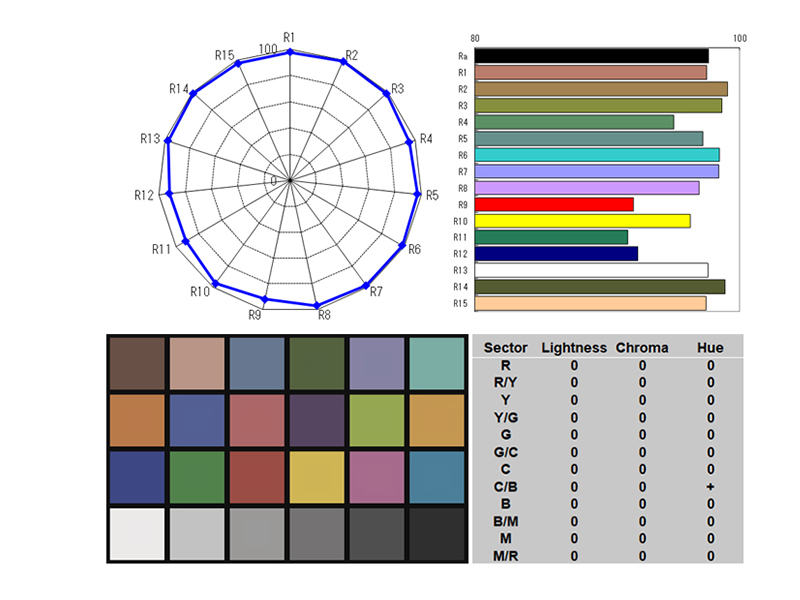 CRI Ra 97, TLCI 97
The normal LED light has 80-85 CRI or TLCI, while SL-100P high end SMD LEDs featured great performance on color rendition. The CRI Ra scores 97, and TLCI scores 97.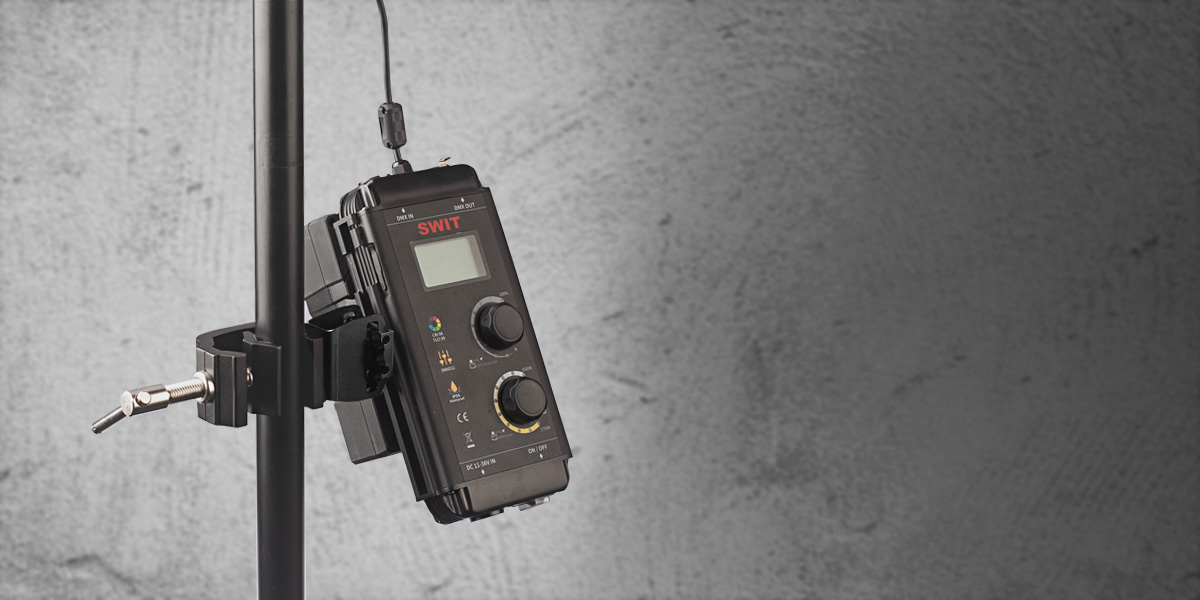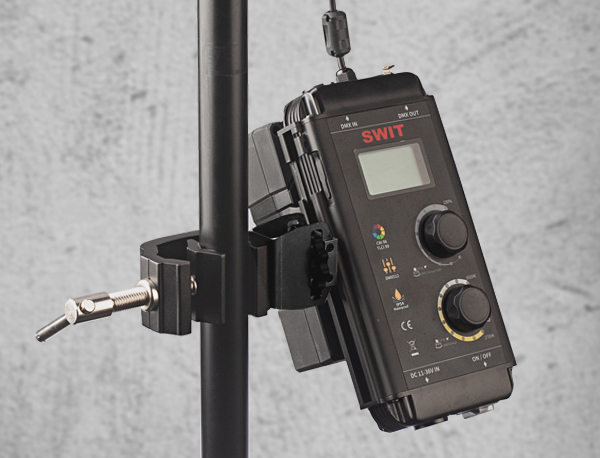 Light Stand Clamp
SL-100P flexible light provides a high intensity light stand clamp to fix the light controller and a battery, universally compatible with 25-45mm light stands, max load 5kg.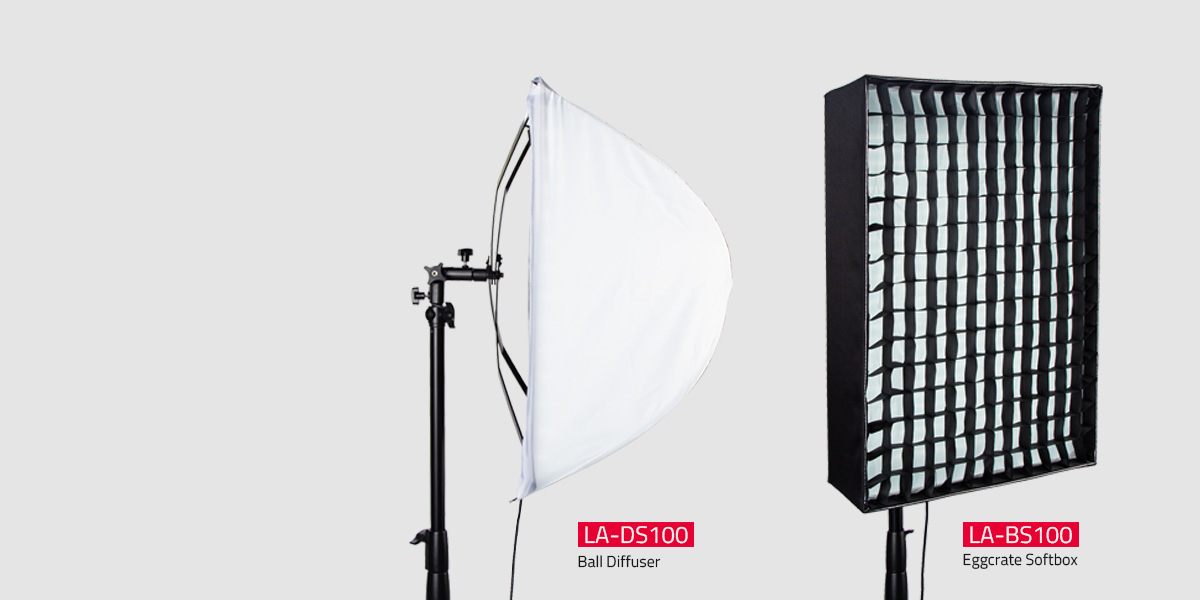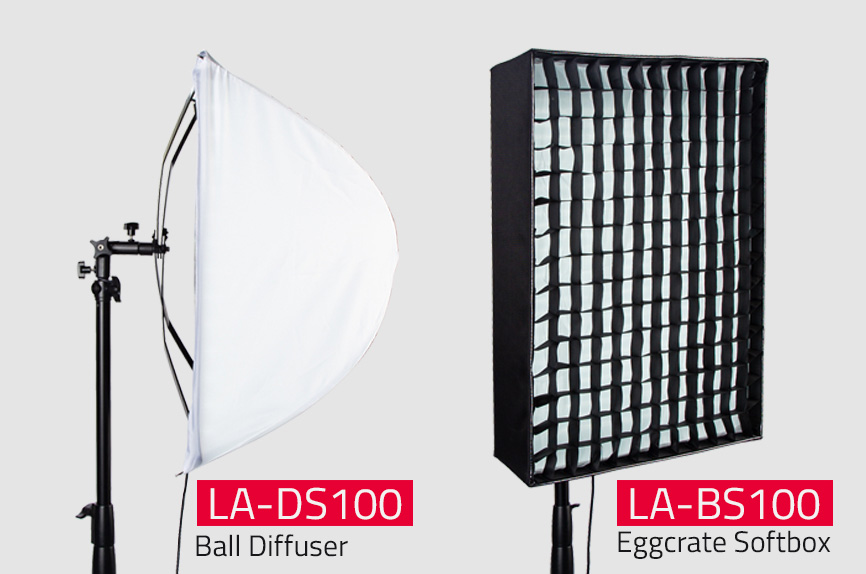 Optional Softbox
SL-100P Flexible light provides a Ball Diffuser (Model LA-DS100) and an Eggcrate Softbox (Model LA-BS100) for optional purchase.

| | |
| --- | --- |
| Model | SL-100P |
| LED | 560pcs |
| Color Temperature | 2700K-6500K |
| Brightness | 0%-100%, Non-liner |
| Luminance | 2800 Lux @ 1m |
| IP Class | IP54 (Both light head and Controller) |
| CRI | 97 |
| TLCI | 97 |
| Power | 100W |
| Input Voltage | DC/Battery 11-36V |
| Dimensions | Light head: 600x470mm, Controller: 239x112x72mm |
| weight | Light: 0.4Kg, Controller: 1.06Kg; With package 5kg |
160Wh Heavy Duty IP54 Battery Pack

200W/16A load, IP54 waterproof, 1.5m drop-off proof, 6A fast charging

290Wh Heavy Duty IP54 Battery Pack

250W/20A load, IP54 waterproof, 1.5m drop-off proof, 6A fast charging

150W Bi-color IP54 RainProof Flexible Light

840pcs SMD LED, 3700Lux @ 1m, 2700K-6500K